topic 41095
Protecting threaded holes during anodizing
adv.
A discussion started in 2006 but continuing through 2017
2006
Q. I have multiple parts that have a threaded hole that are black anodized. The problem is that the threads are becoming oversized after they have been tapped. Could this be a result of the anodizing process.
Brian Smith
Contract Metal stamper - Mankato, Minnesota, USA
---
2006

A. NO. It is a result of a very aggressive etch being used in the preprocess steps. Silicon pull plugs will protect the threads, but to really seal the threads, they need to be slightly oversize which will leave a tiny ring around the hole that is not anodized. If the anodize is thin, you could tap the hole, with a water alcohol lubricant, after the anodize. Helicoils or PEM fasteners are possible alternatives.

James Watts




- Navarre, Florida





---

2006

A. Yes, it could be. Anodizing a part almost always results in a change in dimensions - between the etching that decreases the size of the part and the build-up of the anodize that increases it the part is rarely exactly the same size afterward. In my experience - and with the parts I work with - it is usually smaller (making any holes slightly larger).

Get the parts as clean as possible at your facility, and then tell your anodizer to give them a much lighter etch - it might be exactly what you need. The more difficult answer is to make the parts slightly larger, so the anodizing process drops them into specification, but that is a heck of a lot more complicated and likely to fail.

Good luck!

Jim Gorsich

Accurate Anodizing Inc.

Compton, California, USA




---
2006
A. Absolutely....

If the Anodizer you are using is etching the parts to long or at too high of a temperature the etch will most certainly remove enough material to oversize a hole on a part.

You should speak with your plater about the necessity of the tight tolerance of the holes and arrange to either plug the holes, mask, or reduce/eliminate the etch time completely..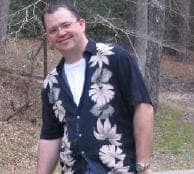 Ryan Cook
Toccoa, Georgia
---
2006
A. On first glance the first two answers might look confusing and appear to contradict each other -- so, to clear up the confusion... When I said "yes" I was interpreting "anodizing" to mean "I sent this to a shop to get anodized" and inherently include the pre-process steps. James Watts' answer is completely correct - the material loss is due to the etch, not the actual anodizing step -- but the problem would be occurring during the anodizing process as a whole.

Sorry for the confusion.

Good luck!
Jim Gorsich
Accurate Anodizing Inc.
Compton, California, USA
---
Acid leaks into tapped holes during anodizing process
September 6, 2017
-- this entry appended to this thread by editor in lieu of spawning a duplicative thread
Q. I'm having trouble with what I think is an acid leak from a threaded hole that is plugged using a nylon screw.

I'm getting about 15 pieces per run of 35 with this same problem. If anyone has any advice to prevent this or at least minimize that would be great.

Some things I have tried are adding in more rinses, doing a longer rinse, removing the screws after the anodizing tank, and removing them after the dye tank.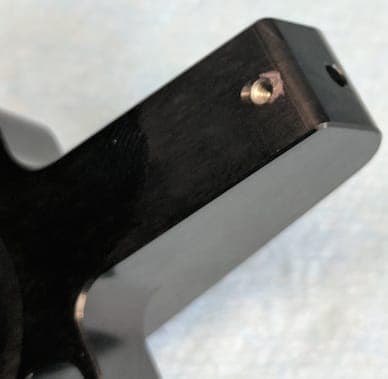 Matt Trudeau
Operations Manager - Coquitlam, BC, Canada
---
September 2017
A. Hi Matt. Nylon is not acid-proof, unlike some other plastics such as polyethylene, polypropylene, and PVC. But the simple silicone plugs mentioned by Jim will probably do a more effective job than plastic screws.
Regards,
Ted Mooney, P.E. RET
finishing.com
Pine Beach, New Jersey
Striving to live "Aloha"
---
September 7, 2017
A. Pay attention to your plastic screws, what worked for me is to reduce amount of thread on the scew, so that when you screw your plastic screw into the hole, it will form a seal at the end of last thread - if you use continuous thread, there is always some space between the threads, and it turns into a tight spiral "hole", the air behind it acts as a pump, and on every temperature change you will have fluids going in and out of the spiral, and some will get trapped there, which in a warm dye will leach out, and will definitely leach out during sealing, which sometimes leads problems as well.

I usually make my own plugs for such cases, I use teflon, it is soft enough and springy, so it can act as a cork to plug the spiral "hole", cut just a diameters length of threads on the plug [b]in most cases[/b] the hole will have more threads in it, so this solution should work.

Janis Ziemelis
- Riga, Latvia


This public forum has 60,000 threads. If you have a question in mind which seems off topic to this thread, you might prefer to Search the Site