Where the world gathers for
plating, anodizing, & finishing Q&As since 1989
-----
Determining Iron Phosphate Coating Weight
1999
Q. Is anyone aware of a method of determining the coating weight for an iron phosphate coating on a cold rolled steel surface, which does not involve the use of a chromic acid stripping solution. We currently use a weigh-strip-weigh method using a 5% chromic acid solution as the stripping solution. We would like to switch to a less hazardous stripping solution or some type of x-ray method if possible.
Patrick Patton
lab products - Westlake, Ohio
---
2000




A. Patrick

There are available less hazardous non-chrome stripping solutions which are used similarly to chromic acid. They are generally made with caustic and include a chelate and inhibitor. The correlation with chromic acid is within a few percentage points, and I know that the US Army was planning to investigate their use as alternates for use in compliance with Fed TT-C-490 [affil. link or DLA] .

Adv.
My company offers such a product.




Gary Nelson




Berkeley Heights, New Jersey






---

2000




A. A reliable alternative for stripping any phosphate conversion coatings (including lightweight iron) from steel test panels is 25-30% dilution of GPR HCl acid inhibited with 1 ml/liter Stannine LTP inhibitor or similar. 15-30 seconds cold, water rinse and wipe dry with a paper towel.

Roger Bridger




- Croydon, Surrey, UK




---
2000
A. A SIMPLE METHOD FOR COATING WEIGHT DETERMINATION WOULD BE USING MOLTEN SALT, IF ON STEEL.
RICH PODOLSKI
CHEMICAL PROCESSING & ACCESSORIES - LINCOLNSHIRE, ILLINOIS
---
---
June 7, 2009
Q. I'm interested in the stripping procedure with HCl. Does anyone have details?
Jeyanth S Ranjan
- Hosur , TN , India
---
June 2009
A. Hi, Jeyanth. I was able to understand Roger Bridger's reply, and to me it sounded pretty good. Can you please phrase your question in terms of his response so we understand what details you feel are lacking? Thanks!
Regards,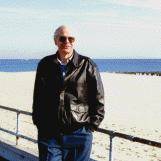 Ted Mooney
, P.E.
Striving to live Aloha
finishing.com - Pine Beach, New Jersey
---
---
September 16, 2012
Q. What is standard ref. for determination of phosphate coating weight by chromic acid?
Sneha Bhandari
- Pune, India
---
September 20, 2012




A. Dear Sneha,

You can measure it by FORD FLTM AQ 101-01, or if you cannot access this spec, you can enter this site:

www.wbdg.org/ccb/FEDMIL/dtl16232g.pdf

This is a military spec for zinc and manganese phosphating. 4.7.3 is the method for measuring coating weight with chromic acid, and there is a method to measure it with caustic soda and a chelating agent, too.

Hope this could be useful to you! Regards,

Daniel Montañés




- Cañuelas, Buenos Aires, Argentina






---

Second of two simultaneous responses -- September 20, 2012


A. Hi Sneha,

Try MIL-DTL-16232 [affil. link or from DLA] , there is a description of the 5% chromic acid stripping method there.

Brian Terry




Aerospace - Yeovil, Somerset, UK




---
November 27, 2012
A. Weight analysis for iron phosphate should be done using following stripping solution.

Dissolve/strip the coating by dipping the sample in following solution for 2 minutes.
12% tetra sodium salt - EDTA
4% tea
9% NaOH
75% H2O

* Use the above solution mixture at 70 °C
Santosh Zope
- Dubai, UAE
---
---
Weigh-strip-weigh can't determine light coating on heavy part
October 10, 2017
Q. The allowable coating weight given for one of our products which require manganese phosphating is 10-30 gms/m2.

The total surface area of the product is 0.017 m2 and hence, the actual weight difference required is 0.17 gms. - 0.51 gms. Also, the total weight of the product is about 700 gms.

Now, we cannot find a scale which has a least count of 0.010 or 0.10 gms. and a weight carrying capacity of 700 gms. All the ones which have such least counts have max. weight carrying capacities of 200 gms.

Hence, my question.

Consider that I machine a test piece of 100 gms. with a specified surface area and send it for the same manganese phosphating that we do on our product.

1. Does the weight of the component have an effect on the phosphating treatment? Or is it just the surface area?

2. Can I use that as a reference for the higher weighing product? Will that be a correct comparison?

3. If that test piece shows OK results, will that mean that the phosphating done on the product is OK as well?

Thank you. Waiting for a response as soon as possible.
Eeshan Umbrani
- Pune, Maharashtra, India
---
October 10, 2017
A. You could cut the article into a few pieces and test them according to the weigh-strip-weigh method.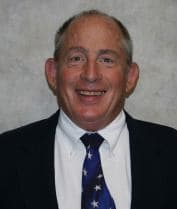 Tom Rochester
CTO - Jackson, Michigan, USA
Plating Systems & Technologies, Inc.