topic 4146
How to do gold electroforming
(2001)
Dear Sir:
I would appreciate to know about gold electroforming (solution, operating condition, the electroforming technology, current density, bath, brighteners, and so on). I saw in the papers that all the bath are cyanide gold. I have the question about the dangerous of its, and what care you must have. Are there other bath of non cyanide gold I could use free maintenance?
Sincerely yours,
Zulema Angela Mahmud
- Buenos Aires, Argentina
---
(1999)
our company is interested to go into 14 K gold electroforming but we don't know the technology and the chemistry needed to make the solution. we also want to make gold potassium cyanide converted from 24 K to 14 K. Can we melt a 14 k gold using nitric acid and muriatic acid? If so what is the percentage. also what is the anode that we must use for the gold electroforming?
heide l. cardenio
- Metro Manila, Philippines
---
(1999)
Hi Heide l. Cardenio
Gold electroforming is a long process, anyway I will suggest to begin with 18 K gold electro forming where the technology knowledge is fairly established.
Process
Mould preparation using low melting alloys
Cyanide copper plating
Bright acid copper plating
ELECTROFORMING
Giuseppe Pappi
- Vicenza Italy
---
(2000)
Heide, The best electroforming I have seen is a process from Degussa in Germany. In this process the models are simply the waxes used for investment casting which are coated with a conductive coating then electroformed in the carat rating required. The process is however sold as a package that is you have to buy the machine with the computer controller as well as the plating processes.
Regards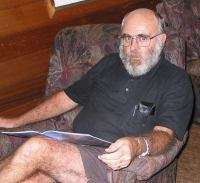 Bob Lynch
plating company
Sydney, Australia


This public forum has 60,000 threads. If you have a question in mind which seems off topic to this thread, you might prefer to Search the Site