Where the world gathers for
plating, anodizing, & finishing Q&As since 1989
-----
Protecting a metallic structure against HCl vapors
1999
I'm responsible for building a hot dip galvanizing plant. In this plant, acid fumes escape from HCl tanks. I wish to know whether I should protect the roofing -metallic structure-(which has not been mounted yet) with painting or should I galvanize the roofing? Is zinc protection effective and efficient against acid vapors (as it is against H2O) or not?
Achraf Bouzgarrou
-Tunisia
---
1999
If you're trying to protect steel from HCl fumes you absolutely do not want to use galvanizing. Zinc will corrode very rapidly in a high HCl environment. There are dozens if not hundreds of organic coatings on the market that will solve your corrosion problem.

Daryl Spindler
, CEF
decorative nickel-chrome plating - Greenbrier, Tennessee
---
1999
Dear Mr Achraf,
All organic Coatings on steel have a life span and the main worry about trusses is that if the trusses are made of pipe then internal corrosion is something you can do nothing about. After applying costly organic coatings also, the repainting is next to impossible for non tubular structures also.
The safest and most durable coating would be a cement coating at least 1" thick or alternatively get prefabricated cement trusses made instead of steel trusses.
regards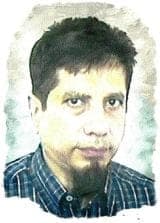 Khozem Vahaanwala
Saify Ind

Bengaluru, Karnataka, India

---
2000
Hi Achraf !
Re your possible roof etc corrosion problem ... pardon my ignorance, but I thought that sulphuric was the main acid for precleaning prior to galvanizing.
Whether or not it is, you really should consider CAPTURING and cleaning the fumes so that they don't attack anything!
If you have, as I have seen, just a large open building which, unlike us in North America, doesn't require heating in winter, you are right. The fumes will waft everywhere and form a nice (corrosive) cloud near the ceiling area.
I think it would be senseless to successfully try to chemically coat all potential contact surfaces. A short term answer especially with HCl !
I fully realize that no one wants to spend $$$ on pollution abatement equipment but one snag is that if you don't, yes, you sure can eventually corrode the surrounding area quite apart from health problems with workers.
Please give that some thought. If you want further info, give me tank sizing details and I could give you a super (low cost, made on site, so-to-speak) fume hood design with one outlet, no turning vanes and essentially 100% slot capture over lengths of 30 feet ! (sorry, 10 metres!)
Cheers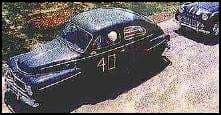 Freeman Newton
[deceased]
(It is our sad duty to advise that Freeman passed away
April 21, 2012. R.I.P. old friend).
---
2000
We have many experiences making coatings to avoid corrosion from HCl and H2SO4.
You can try to make a coating with HALAR (from Ausimond) it is a ECTFE polymer that resist very well the clorhidric acid.
If you need more information let me know.
Jordi Pujol
- Barcelona, Spain