Where the world gathers for
plating, anodizing, & finishing Q&As since 1989
-----
Tin whiskers in electronics vs. pure tin plating
1999
I am looking for data about whiskers on pure tin plating. I want to use a resistor with pure tin terminations. But I cannot afford having any whiskers (space application). Is it true that using a nickel underlayer prevent "completely" whiskers growing. Or is it a wonderful method to prevent it. Thank you
Christophe Parsis
aerospace - France
---
1999
Our FAQs about whiskers are a starting point. Whiskers are believed to be a stress relief mechanism that metals take upon themselves, so that annealing can deter them. But I believe that the answer is that they are not completely preventable with pure tin coatings. My limited understanding is that this is the main reason why tin-lead is still used and tin-bismuth has been developed.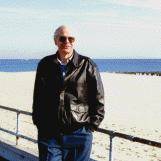 Ted Mooney
, P.E.
Striving to live Aloha
finishing.com - Pine Beach, New Jersey
---
1999
A large part of our business is plating Tin alloys for the electronics and communication industries. Depending on the application, parts are plated with pure Tin or an alloy of Tin and Lead or Bismuth. You can inhibit the growth by flowing the coating. The addition of at least 2% Lead will also work. The Nickel underlayer does nothing to prevent the growth of whiskers that we have found, although it helps as a good base for the Tin.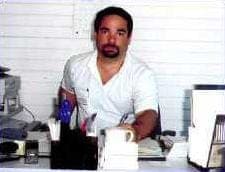 Jim Conner
Anoplex Software

Mabank, Texas USA

---
2002
At my microelectronics company I have worked with various pure tin coatings and a very important issue has been whisker growth. It is true that a nickel underlayer goes a very long way in preventing whiskers (a 0.2 micron Ni thickness is enough). I made controls with same pure tin coating with and without nickel and the difference is evident. Post baking at around 125 C for about 30 mins. immediately after plating is also a very important way to reduce whisker growth, however this degrades the solderability of the device. Low thickness deposits under 7 microns are particularly susceptible to whisker growth. Substrate material such as zinc containing alloy like brass are also particularly susceptible to whisker growth. However we have recently produced parts with pure tin (10 microns) on copper with no nickel and no postbaking without whiskering after three months storage and a number of accelerated tests including thermal cycling and dry heating at 55 C. The surface preparation is also very important but it depends on type of tin chemistry you are using. A number of world leading suppliers are now offering pure tin with low whiskering probability but the mentioned precautions are always recommended.
Regards,
Adrian Michael Borg
- B'Kara, Malta
adv.: