Where the world gathers for
plating, anodizing, & finishing Q&As since 1989
-----
Stoving Enamel
2006
Q. Dear Sir,
Can anyone tell me which is better powder coating or Painting with Stoving Enamel and baking? Which process will have more adhesion on the parent metal (CR Mild Steel)? Thanks!
M.SIVAKUMAR




2006
A. If one were all-around "better", the inferior one would never be specified, SIVAKUMAR. Each is more appropriate for particular situations though . . . please try to tell us your particular situation so we can offer opinions. With proper pretreatment and application, both will have excellent adhesion. Thanks.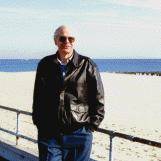 Ted Mooney, P.E.
Striving to live Aloha
finishing.com - Pine Beach, New Jersey



---
2006
Dear Mooney,
I wanted to know the comparison between Powder coating and Spray painting with Stoving Enamel since we are sending our items -- Bumpers -- for powder coating to a Company with is 30 Kms away from my company and also I do have problems like handling damage while pre-treating the items. I have planned to go for Spray painting with Stoving Enamel thereby avoiding sending my items for powder coating. My items have been made by CRCA Low carbon steel sheets. Kindly give your explanations on comparison between Powder coating and Stoving enamel in terms of adhesion, hardness, reworking,etc. I hope I have given enough details. Thank you. Have a good day!
M.SIVAKUMAR [returning]




2006
A. Hi again. The biggest advantage of powder coating is probably its environmental friendliness because no solvents are required -- the powder simply melts and fuses into a coating. The largest advantage of stoving enamels is probably appearance; most autos are still painted rather than powder coated.

Adhesion has much more to do with proper pretreatment than with the final finish; hardness has more to do with the resin system (epoxy, polyester, acrylic, etc.) than whether it was deposited by a powder or solvent system, and "pencil hardness" can be specified. Tiny repairs to scratches and chips in powder coating are usually done with a matching air-dry paint, but recoating the whole object is more problematical.

There are readers here who have more expertise in this question than I do, and hopefully they will chime in. My response was intended to ask for enough info to be posted here that your questions could be answered, and hopefully that is the case now. Thanks!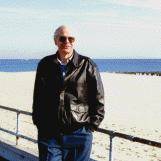 Ted Mooney, P.E.
Striving to live Aloha
finishing.com - Pine Beach, New Jersey


2006

A. Dear Mr. Siva,

By all means Powder coating will be superior than liquid coating for Auto components. This I am telling out of my experience with both of the processes. The basic advantages are very quick output, very less rejections, less environmental problems(VOC), less time required for training painters(hardly a day required for developing a powder coater). Apart from that you are having better abrasion resistance with powder coating compared to liquid. This will reduce your transport & handling damages. Also when you compare the cost of powder coating for an equivalent liquid coating, definitely powder stands far ahead.

But remember powder coating cannot be substituted for certain products which call for reduced thickness.

You have to spend time to select a good vendor for coating. You have to inspect the facility, particularly the phosphate pretreatment. Please check whether the bath chemical is from reputed manufacturer and also whether they are maintained properly (daily log sheets-FA, TA, Temp, etc.). You do have a few good vendors specialised in both the processes at Chennai. Try them. Kms will not matter if you get a good vendor. This will avoid your main headache on coating.

But it is nothing like that to have your own Paint shop. If you plan for that, go for Powder coating -- why again liquid?.

Choice is yours based on your requirement or your product requirement.

Good Luck

With Regards,
Sellappan Thiagarajan




---
2006
Q. Dear Mr.Ted and Mr.Thiagarajan,
I thank you both for giving me your suggestions from your vast experiences. Since my Factory is located nearer to a drinking water reservoir, we could not provide full-fledged pre-treatment plant. This is Pollution Control Board's restriction. Sending our items to a Company located far away from my Factory leads to transit damages to our items. Hence we have planned to use 3 in 1 chemical (consisting of de-rusting,de-greasing and phosphating chemicals as a single pack) by brush application and to do spray painting with stoving Enamel. Help me whether this will achieve 300-hour salt spray testing. Our items are Bumpers for heavy vehicles made with Low Carbon Steels (Mild Steel).
God bless you.
With warm regards,
M.SIVAKUMAR [returning]




A. Hi again. Your plan sounds good, but one thought: We can debate whether a 300-hour salt spray test is meaningful or not, or whether it should be shorter or longer, but what needs to be done is for one of your bumpers to be treated with the 3-in-1 iron phosphate, then painted with stoving enamel, and salt spray tested before you commit to any construction plans.
opinion! Unfortunately we live in a world where local pollution concerns over-ride insightful care for the earth. Short-sighted restrictions on proper pre-treatment mean that instead of using a kilogram of phosphate and pre-treating metal right so it will last 20+ years, we mine, ship, smelt, ship, roll, ship, warehouse, ship, fabricate, paint, package, ship, market, ship, and landfill a ton of steel every 3 years. This assault on sustainability is tragic.
Regards,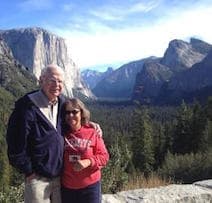 Ted Mooney, P.E. RET
Striving to live Aloha
finishing.com - Pine Beach, New Jersey



---
---
December 8, 2017
Q. Can anyone recommend a good book, online repository or any other source of information giving 'hints and tips' for the spray application of stoving enamels?

I hand-make metal lighting products (one man artisan) and I am undertaking a period of experimentation and hopefully skill acquisition in the direction of spraying stoving enamels (synthetic resin).

I have sprayed a number of different paint types (all 1K never 2K) [adv: item on eBay & Amazon] -- but I gather even professional sprayers tend to find that they need a little bit of time to get used to stoving enamels; so I would like to find some kind of forum or perhaps a book written by an old timer on the subject of stoving enamels, specifically covering spraying.

Of course I have already used Google, but so far pitifully few results.

I would also be grateful if other terms are used in other countries for replies suggesting alternative names for this type of paint -- are they called stoving enamels in the US for instance?

The paint I am using stoves at 120 to 140 °C. I have a digitally controlled oven that is proving fine, good results -- very hard; I just want to improve my spray technique. I have produced very good finishes with other paints but I can see that stoving enamels might be a bit of an art.

The details I have for the synthetic stoving enamel I am using are...

Flash off 12-20 minutes
120 °C Stove 60 minutes
140 °C Stove 30 minutes
Thinners specified up to 25%

The manufacturers did not supply much more information than this.

Thanks Jon
Jon Light




January 4, 2018
A. Stoving enamel is just a generic term for coatings that require baking to cure.

They could be acrylics, polyester, silicone polyesters, epoxies, urethane, and PVDF. Can come in 1 or 2K systems.

Typical bake on a spray system would be 15 to 20 minutes at 350 °F. On Coil 35 seconds at 650 °F.

Hope this helps.
Ronald Zeeman




---
---
Polyester Stoving Enamel Is Too Matte
February 3, 2018
Q. Hi,
I'm a saturated polyester coatings manufacturer. I'm looking to develop a high gloss stoving paint based on saturated polyester resin. I'm currently facing a problem of low gloss (more like matte finish) when I bake my coating at 150 °C for 10 mins. Can anyone help me rectify this problem or suggest any alternative formulation for developing a paint based on saturated polyester resin?
Salman Millwala




---
---
February 10, 2018
Q. Hi, I am trying to develop stoving enamel using short oil alkyd and mF resin and baking at 160 degree for 10 minutes . Issue is that the Offset print when done after stoving gets removed on a gentle scratch after dryng . The paint is applied over barrel/drum. issue is intercoat adhesion. Please provide me suggestion.
gibin george