Where the world gathers for
plating, anodizing, & finishing Q&As since 1989
-----
Bright nickel process
2006
Hi,
My company into electroplating on steel, the step is : 1. Cyanide copper, 2. Bright Acid Copper, 3. Bright nickel.
I'm interest to know is there any problem if I change the step become: 1. Semi Bright 2. Acid Copper, 3. Bright Nickel.
Thanks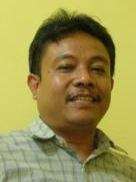 Agus Dedi Setiadi
---
2006
Hi, Setiadi
No there will not be any problem if you will follow the steps which you are asking.
In between we need more water rinses to avoid contamination.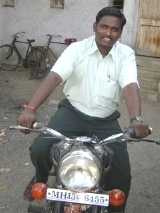 Vishwas Nangare
motorcycle accessories mfgr.
- Aurangabad, Maharashtra, India



---
2006
When you refer to semi-bright in the first Cu plate, what type of bath are you thinking of changing to? Bright Ni baths have the ability to "build brightness" at A NORMAL DECORATIVE PLATING THICKNESS. Changing to a semi-bright underplate would have little or no bearing on the final finish appearance, as long as you are plating the Ni thick enough to build brightness.
If you are considering a non - brightened acid Cu under the Ni there are a few things to watch out for. The current density will be have to be lower, which increases plating time. Thickness distribution of the Cu and the grain structure will be affected with the absence of brightener. Other than eliminating the use of cyanide Cu, what would be the reason for considering the changes?
Mark Baker




---
2006
First, I want to thank all of you for answering my question. And for Mr. Mark, the reason I want to change is:
1. My bright-Ni bath has a worse leveling ( I use Watts bath with the component NiSO4--260 gr/ltr, NiCl2---45 gr/ltr, and Boric Acid--45 gr/ltr, and use brightener), so I must plating the Ni thick enough to build good decorative looking.
2. Ni is more expensive than Copper, so I prefer increase plating time in copper bath rather than in Ni bath.
3. The mean of semi-bright in this case, is plate in Bright-Ni but only just a few minute, so I can eliminate Cyanide Cu and my Ni bath just one. So I can reduce cost of plating.

Is My reason worthy enough to chance the step?
Thank you.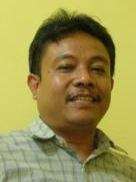 Agus Dedi Setiadi
---
2006
Setiadi,
A few minutes plating in nickel won't give you much coverage or thickness. I know you are looking to save money, but you would be sacrificing the quality of your part with a " Ni flash" as a final finish. With minimal Ni thickness the Cu will oxidize and migrate through the Ni in a short period of time. Nickel is considered an excellent barrier plate, preventing migration of underplates and substrates. I like to plate Ni at a thickness of .0003 for decorative purposes. If you are getting poor leveling characteristics in your Ni, why not try a different Ni bath? I think you are asking for trouble with the proposed change to the final plate. Good Luck!
Mark Baker