Where the world gathers for
plating, anodizing, & finishing Q&As since 1989
-----
Can stainless steel 316L vessel resist 10% HCl and 10% NaOH?
2006
Q. We are in Pharmaceutical industry and have to use DI water.
We have to install a new mixed-bed tank for the DI water
Our Pharmacist rejected the 304 stainless steel tank with rubber lining, and need a 316L stainless steel without rubber lining; they said it is the GMP specification.

Please if anyone can help, we need to know that 316L stainless steel can resist 10% HCl and NaOH?
Narong Dangprasert




A. Yes it can resist the chemicals you mentioned ... but the recommended material is titanium, which actually can resist many types of acids but the price is quite higher.
Gilbert Tresvalles

2006



A. Basically, you give the customer whatever it is that they want, otherwise they will go elsewhere. While Ti is good, it is expensive and it does not really like chlorides. So why not stick with the 316L.
James Watts
Navarre, Florida
2006


2006

A. Hi Narong,
Why don't you try plastics?

You didn't mention the tank size but over 'here' there are moulded PE (Polyethylene) round tanks to 500 gals and many rectangular ones, too.

If you are afraid of UV attack, the mfgr. can easily make the outside of, say, black PE and the inside of a good inert standard white.

Miles less expensive than Ti, far less expensive than 3l6L.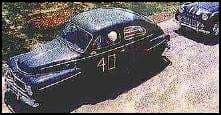 Freeman Newton [deceased]
(It is our sad duty to advise that Freeman passed away
April 21, 2012. R.I.P. old friend).



---
2006
Q. Thank you Gilbert, James and Freeman
For the specification is stainless steel 316L but I am not sure, if the mix bed tanks (column) used in Demineralize water is resistant to the Sodium Chloride Salt, which is the byproduct From HCl and NaOH when we regenerate the resins inside it. I asked someone here in Bangkok Thailand, he is working with DI water line, and he said it could not resist the regeneration process for a long time and it will leak.
Anybody could make clear this point for me, for I really do not know.
Could stainless steel 316L resist to the regeneration process in a mixed bed of DI water?
Narong Dangprasert [returning]




A. For sure NaOH will not harm SS316 or most any SS at all. Regrading HCl, you may want to try on an exterior exposed surface of the vessel with a little pool made with putty or silicon and pour a small amount of your acid. Leave it there for whatever time you feel is enough to see if it really stands it. Some inferior quality 300 series may be attacked. Also check for presence of nitrides. Combined with chlorides may destroy 316 properties.
Guillermo Marrufo

2006


2006

A. Hi Narong,

What Guillermo said makes sense. Make up a small sample and see how it reacts.

But 3l6 stainless has a problem with the welding ...not the actual welding but the RESULT of the welding in certain environments ... so if you are going to try some 'samples', get some welds made.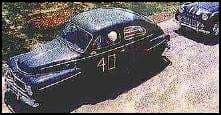 Freeman Newton [deceased]
(It is our sad duty to advise that Freeman passed away
April 21, 2012. R.I.P. old friend).



---
December 2013
Hi. I am not an expert in GMP specifications, but I would certainly question the assertion that the practical solution of plastic or plastic lined DI columns is forbidden by the spec.
On the subject of 316L, I'll have to be the loyal opposition here ...
316L is not satisfactory for HCl even at 10% or less. To my understanding, neither is titanium. Hastelloy B is one choice, but even better would be Tantaline (316SS coated with tantalum).

A final possibility, if your pharmacist insists on 316L stainless steel, is simply to move from mixed bed de-ionization to distillation in 316L columns.

Regards,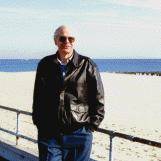 Ted Mooney, P.E.
Striving to live Aloha
finishing.com - Pine Beach, New Jersey



---
---
Chlorohydric acid and 316 stainless steel
April 14, 2008
Q. dear Sir,

Can you please let me know following

1. What does it exactly mean by Chlorohydric Acid
2. The effect of Chlorohydric Acid on SS316
Shankar Kalkundri




December 2013
Hi. Chlorohydric acid is another term for hydrochloric acid. And 316SS is not acceptable for chlorohydric acid.
Regards,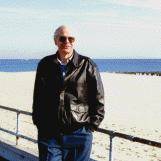 Ted Mooney, P.E.
Striving to live Aloha
finishing.com - Pine Beach, New Jersey



---
---
November 21, 2013
Q. Shell/Tube Heat X tube failure:

Shell and tube heat exchanger with stainless steel tubes (believed to be 316ss) is heating, via 135# steam, a 15% sodium hydroxide solution up to 205 °F. One of the SS tubes failed and leaked caustic solution into condensate return. Would like to know if a better material selection for the tubing might be 304, 304L, 316L or other COST EFFECTIVE alloy.
Steve Freeh




November 21, 2013
A. Steve,
It could be a weld that failed and, therefore, the material selection might not be the precise problem. However, if you want to look into other materials, FDA approved food grade plastic might be considered.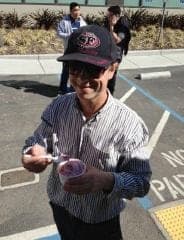 Blake Kneedler
Feather Hollow Eng. - Stockton, California



---
December 4, 2013
Q. Thanks for the response - but since this tube material is for the inside of a shell and tube heat exchanger operating with 135# steam, I don't think plastic will work.
Steve Freeh




December 5, 2013
A. If you don't want to try Torlon, even though it can handle 135 lb. steam, you might try a thicker 316 tube. If modifying the current unit, the seams and joints can be located in exposed areas thereby allowing future weld repairs. Yes, 316L would be a little better but I don't recommend the other grades mentioned. If this is not a food product application, there are many other choices as well. Please see the earlier messages on this thread which provide good information. Break a leg!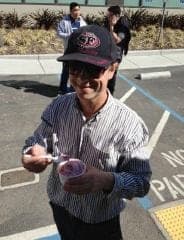 Blake Kneedler
Feather Hollow Eng. - Stockton, California


December 16, 2014

A. I do not believe that HCl likes 316SS and I agree that Ti is far too expensive. You may wish to consider Hastelloy-C.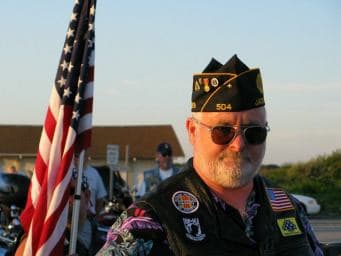 Peter Collins
A. Hastelloy-C is one of the best materials for HCl.
Mohsen Taherian

January 4, 2015



A. The common stainless steel types, 304 and 316 should be considered non-resistant to hydrochloric acid at any concentration and temperature.
Ardashair tahir raouf

March 12, 2016