Where the world gathers for
plating, anodizing, & finishing Q&As since 1989
-----
Nitriding case thickness definition
2006
I am working on the design of sub-sea equipment for the oil industry, using NACE MR0175 [affil link]. Where nitriding is applied it calls for a maximum of 0.006" case thickness but does not define what this is. I have found several definitions which would give a wide range of measurements some that would comply and others that would not. Can anyone tell me what the normally accepted definition is?
Peter Sleet




---
2006
Nitriding is normally not considered a strict metal finishing operation but rather a thermal treatment. So, maybe you should contact other appropriate sites. Now, if you've been reading about it, you should know that nitriding does not place a measurable layer on top of a surface like plating or painting do. It is a diffusion process that forms several composites (phases) that have gradients. In that respect, when establishing a thickness value, some convention has to be made, either regarding a specific layer or a given decline in nitrogen composition or hardness.
Guillermo Marrufo




---
2006
Good point, Guillermo. But to add to the confusion, whereas I agree that gaseous nitriding is a heat treatment, I and a couple of our supporting advertisers consider salt bath nitriding to be a metal finishing process. And as for ion nitriding, I don't know enough about it to know whether to consider it a vacuum process like PVD, which is metal finishing, or to consider it a heat treatment. I guess there are always fuzzy borders.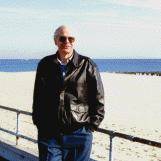 Ted Mooney, P.E.
Striving to live Aloha
finishing.com - Pine Beach, New Jersey



---
2006
Thanks Ted and Guillermo, it is the conventional definition as applied to salt bath nitriding.
Peter Sleet




---
2006
Our on-line article on the Kolene QPQ process includes an Auger analysis at various depths, and is at least a start to your answer. I would expect that Kolene can offer the insight you are seeking.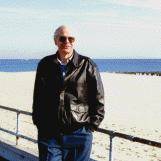 Ted Mooney, P.E.
Striving to live Aloha
finishing.com - Pine Beach, New Jersey



---
2006
Thanks for the help. I found a usable definition in the ASM metals handbook for effective case depth. It is the perpendicular distance from the hardened surface to the deepest point at which a specified hardness (typically 50 HRC) is maintained.
Peter Sleet




---
2006
Hi Peter,

I guess you are mixing up case hardening and nitriding heat treatment.

In Case hardening, the hardness profile ist made going rectangular from the surface, ... same as in doing hardness profiles in nitrided work pieces.

BUT:
Case hardened surfaces are measured from the surface down to a hardness of (regularly) 50 HRc, so far correct (for Case hardening CDH)

Nitriding depth is calculated from the opposite side. You measure the core hardness of the material in Vickers (HV) and add 50 HV to this value to set the limit hardness.
For example you measure 390 HV of core hardness, the limit hardness is at the point of 440 HV. This value has to be in the range of the specification (I guess you wrote something like 0,006" ).
See also DIN EN 50190-1 for case hardening and 50190-3 for nitriding depth. Those standards should not differ to much from the one you quoted.

Best regards,

Marten
Marten Kleihauer