Where the world gathers for
plating, anodizing, & finishing Q&As since 1989
-----
How to recycle copper and nickel banknote printing plates?
Q. Vinay Mohan Pandit
2006
We are into banknote printing and use nickel plates to achieve security printing on the banknote paper. And to manufacture these nickel plates we use various steps / stages of electroforming where in we use copper and nickel to achieve the desired results. Now our problem is we can not throw out the nickel plates or copper plates due to security hazards. Hence the used nickel plates and copper plates are piled up. We want to recycle these copper and nickel plates. Please suggest some methods to get the desired results. Or suggest the specifications of new bath / tank (viz. the type of electrolyte, etc.) and the operating conditions (viz. temperature, pH, voltage, current, etc.) so as to achieve the results.
A. If these are pure nickel or pure copper plates, Have you tried them as anodes in your electroforming tanks?
Hamilton Solidum
2006
---
---
Q. Well these certainly are pure nickel / copper pellets and we did try them as a combination with sulphonated nickel or phosphorised copper (in 10:90 ratio & 20:80 ratio). But here we get two bottlenecks. First is the sulphonated nickel or phosphorised copper dissolves faster leaving back the pure copper and nickel in anode bags thus leaving us back to square one. Secondly this process of dissolution is very slow as compared to accumulation of this pure nickel and pure copper. But there was a suggestion to use the 100% pure nickel or pure copper as accumulated but we are not sure of the operating conditions and the operating electrolytes (viz. voltage, current, pH, etc.) and the resulting mechanical features of the plate which play a very crucial and important part in printing of banknotes using the nickel plates.

Thanks for suggestion and please continue forwarding more inputs on the lines stated above.

Thanks once again and regards too.
Vinay Mohan Pandit
[returning]
2006
A. I must disagree with the previous response. Electroforms, even when made of a single metal, which I don't think is your case, do not contain the proper additives to provide good anode dissolution. Thus, they will give poor subsequent plates and alter the pH and chemistry of your baths. If you only want to void them, a brief immersion in nitric acid will do. Otherwise, find an electrowinning company or foundry that specializes in nickel and copper alloys interested in buying them.
Guillermo Marrufo
2006
---
2006
Q. Dear Guillermo Marrufo,

Thanks. If you read my first (starting) message, you will understand that we cannot send the printing plates out to any party for obvious security hazards. So that part of finding foundry or metal-winning industry is absolutely ruled out. The only solution to this is to destroy the plates at our site only. Since presently we destroy these plates by grinding the face of the plates but this method is too laborious and time consuming and needs proper care as desired by security norms. Hence we search for the alternative process of dissolution of the small pellets of these plates in baths through electroplating or electroforming process which is a very good option. But we have been stuck up with the technical bottlenecks as already stated. Hence we are in search of the electrolysis process and the technical details & specifications of this process.


Has anyone any idea?

Thanks and regards.
Vinay Mohan Pandit
[returning]
A. Can you melt them down into flat plates and re-sell? I have been looking for nickel plates all over and cannot find them at all. May be worth it to spend some money and make them resalable? Maybe. I don't know, but I know I surely can't find nickel plates easily anywhere here.
Jacob bragg
December 5, 2008
December 7, 2008
A. Hi, Jacob. If you give us details of what you are looking for (size, thickness, quantity, composition), someone may be able to help you. Steel warehouses like Ryerson Steel may have the nickel sheets or plates you seek. Online Metals offers nickel sheets in a range of thicknesses. Good luck.

Regards,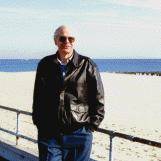 Ted Mooney
, P.E.
Striving to live Aloha
finishing.com - Pine Beach, New Jersey
---
March 11, 2009

It was nice to come back here after a long gap and see some interesting news.

But for the upgradation of knowledge of all (whosoever is interested) that we have mixed the small nickel & copper pallets of used nickel plates with the nickel & copper anodes and the results have been amazing, though we had to make some alterations in the bath.

Please stay updated.

With regards,
vinay mohan pandit
[returning]
---
July 20, 2010
Q. We're in the same line of business. Currently we are looking of other ways of defacing the used nickel banknote plates, but your idea of recycling the plates is much more interesting.

In line with this, can you share what changes did you make on the bath? and what did you form, new banknote plates?

PS, Can anyone suggest any other ways of defacing the used banknote plates? A bath or other mechanical ways will do.

Thanks. I am hoping for positive responses.
Lex marquez
A. Yes, it is possible to recycle the spent nickel SHIMS/plates employed in currency note printing. By electrolytic techniques and by modifying electrolyte/bath, pH, Current, temperature; definitely ypu can convert into easy dissolvable nickel anode material.
Dr Veeramani
December 17, 2014