Where the world gathers for
plating, anodizing, & finishing Q&As since 1989
-----
Can I safely add copper to my diet by boiling pre-1980's pennies with my tea?
2006
I am a stay at home mother of four whose hair has been turning grey for over 20 years, but more so recently. I have been dyeing my hair back to a more "natural" color for the past four months, and expect to do so for a few more months, or even a couple of years. But I do not want to be stuck doing this permanently. Using these chemicals is a trial, and I always worry that I'm going to get the wretched stuff in my eyes and go blind. While the chemicals are on my hair, I usually don't ask my daughters more than once every 23 seconds how much time is left before we can rinse it out.
I used to think that grey hair was a symptom of age, but I found my first grey hair when I was either 11 or 13. That's way too young! Plus, a few months ago, my older daughters and I pulled out a 13-inch grey hair from the head of my 5-year-old daughter. Obviously, age has much less to do with this than proper diet. I read that greying hair is a symptom of copper deficiency in the diet. So, I need a way to replace the copper without spending a fortune. Or overdosing.
Thanks,

Lisa Gwen Roark
Mrs. Lisa Gwen Roark
---
2006
Your question has veered quite far afield from our focus area of industrial metal finishing, Lisa. I strongly doubt that copper deficiency is the cause of the gray hair that runs in your family, or that you can safely get a reliable amount of copper in your diet from pennies. But I suppose you could look up the MDR for copper and the maximum safe allotment, figure out how many days a penny should last to provide you with that much copper daily, and rub the tarnish off some pennies with your lemon each morning. Not that I would :-)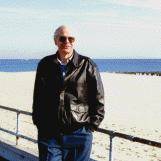 Ted Mooney
, P.E.
Striving to live Aloha
finishing.com - Pine Beach, New Jersey
---
2006
I'd never heard "that greying hair is a symptom of copper deficiency in the diet," but cannot say that it's impossible.
Use a vitamin+mineral supplement. One tablet typically contains 100% of the DV (Daily Value) for copper, 2 mg Cu. Don't take more than 1 a day, as some vitamins & minerals are harmful at high doses.
Ken Vlach
[deceased]
- Goleta, California

Finishing.com honored Ken for his countless carefully researched responses. He passed away May 14, 2015.
Rest in peace, Ken. Thank you for your hard work which the finishing world, and we at finishing.com, continue to benefit from.
---
Centrum Multivitamins

(as an Amazon Associate
& eBay Partner, finishing.com earns from qualifying purchases)

2006
I think your referring to the "documentation" and book by Dr. Joel Wallach, a noted "mineralogist" who has somehow taken the theory that in some dark furred animals, a greying of their fur may be a result of a copper deficiency in their diet - and therefore - without the benefit of any actual study or testing - extrapolated that to the "fact" that copper deficiency causes grey hair. By the way, if you have a copper deficiency, you should also RUN - don't walk - to the hospital and have your aorta looked at, as this ailment is also caused by low copper in your blood, as is poor balance, impotence, indigestion, and the flu (not known if bird flu is caused by a nickel or dime deficiency yet). The only deficiency that you'll get concerning pennies will be as a result of your hard earned money going to him or his adjunct companies that want to sell you expensive supplements that you can just as easily get over the counter at your local WalMart. Try a Centrum a day and you'll get all you need - and save a few pennies for the bank, not your tea.

Tom Baker
wastewater treatment specialist - Warminster, Pennsylvania
<