Where the world gathers for
plating, anodizing, & finishing Q&As since 1989
-----
Chemical method to remove rust from carbon steel tank that contains Sulfuric Acid at 98% concentration in explosive atmosphere plant
2006
Hi,

My department provides Acrobatic Work - work on heights with rock-climbing techniques & equipment.

Our new project is for an industrial food company.
They have in their factory a carbon steel tank (~6 meters high / ~3 meters diameter).
This tank contains some Sulfuric acid at 98~99% concentration.
Also, next to the tank, there are stocked in some bottles other oxidizers.

During the installation of the tank, they may have waited too long between the cleaning of the tank and the filling of the tank.
The fact is that today, the tank is full of rust.

The situation is that the plant is classified "Explosive Atmosphere", what prevent us to use any blasting or grounding methods.

Most of the products that I found are adapted only to small spare parts, not tank-sized object.

I found another product that suits the object, but not oxidizers (the contact produces Oxide of carbon).

I had interest in pickling (hydrochloric acid) but it seems to be a very industrial and professional way.

So now, I am short of idea.

Could you please help me find a way to remove the rust from inside the tank without any danger or interaction with this very special factory.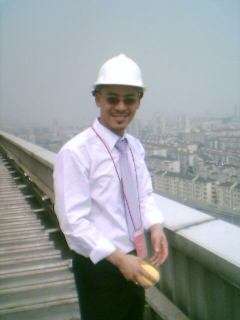 Ferasse TEA
---
2006
Not in my experience area, but I would try naval jelly [adv: item on eBay & Amazon] (jellied phosphoric acid) an old time solution. You might look at the newer jellied citric acid material.
James Watts
Navarre, Florida
---
2006
Thank you for your help.
I'm trying to get information on the product...

I'll keep you posted on the results.
Ferasse TEA