Where the world gathers for
plating, anodizing, & finishing Q&As since 1989
-----
Black Anodizing on our parts "Smears" when rubbed
Q. Streaking on black anodized 5052 Al plate. Have recently had trouble with white spots appearing on our 5052 Black Anodized plates and traced this back to an issue with our supplier and their grainer. Recently with new suppliers and grainer we are now getting small streaks of what appears to be un-dyed slivers of material in the valleys of our material in line with the graining.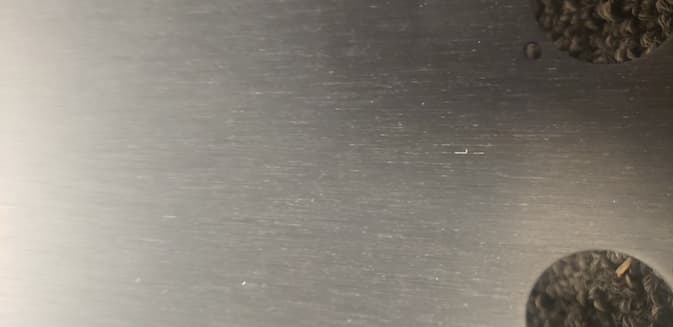 We seem to be able to remove these if we over-etch the parts or are forced to strip and rerun the parts but this brings the brightness way down. We use an Acid based Etch.
Kevin Kirchner
- Ft. Myers Florida
March 10, 2021
March 11, 2021
A. High magnesium 5000's sometimes show "undyed silvers" as bare spots where the mag came out of alloy as a spot, however, not inline with the "grain". So we question what you might be imbedding with the graining, and suggest trying a different media, especially since it gets better when you strip and re-anodize.

Robert H Probert
Robert H Probert Technical Services

Garner, North Carolina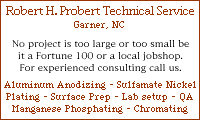 March 12, 2021
A. Well, I'll take a stab at this one just to see. My standard rule is don't etch unless you need to. So in this case I would cut back on the etch to a minimum. Try some parts and "RECORD" the results. Don't guess what you got. If it is better limiting the etch may help. When troubleshooting makes only one change at a time and record the results, save the info for future use. Use only trusted processors who will follow instructions when troubleshooting problems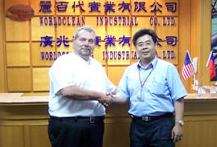 Drew Nosti, CEF
Anodize USA

Ladson, South Carolina

---
March 15, 2021

Thank you guys for the help. We just visited with our brushing vendor today and saw the process first hand; operation was very clean and while these are processed at a facility that does stainless they have a very rigorous cleaning and indeed have special aluminum oxide belts used only for us. Their process is dry not wet and they only use 1 head to achieve our grain but run it through 4 times. We felt after seeing it that 2 passes seems sufficient for what we are trying to achieve. Sometimes less is more!
We are also working on a partial decant and revamp of our etch and are going to be testing and recording some new timing and also some bypass runs to see what kind of results we get.
Thanks again.
Kevin Kirchner
[returning]
- Ft Myers Florida
---
---
↓ Closely related postings, oldest first ↓
---
---
2006
Q. I am still somewhat new to anodizing, so bear with me. I anodize 5052 ALUM type II at 74 °F for one hour at 14 volts. It comes out looking fine than I dye the metal with Deep Black MLW for 20 mins, comes out black has can be. Then seal for 25 mins at 180F in Nickel Acetate. After the metal dries it looks perfect but when I run my finger down the metal it smears, and after I rub it down with some scotchbrite it doesn't smear anymore but leaves streaks all over the metal that isn't very appealing. It kinda looks like it is over the sealer. I don't think its a weak seal because I've sealed for longer than 25 and it built up that film that occurs after its been sealed completely. Any help is appreciated.

Thank You.
Ryan Zettlemoyer
anodizer - Gainesville, Florida
---
"The Surface Treatment & Finishing of Aluminium and Its Alloys"
Wernick, Pinner & Sheasby
from Abe Books
or eBay
or Amazon
(affil links)

Aluminum How-To
"Chromating - Anodizing - Hardcoating"
by Robert Probert

You have a better chance of winning the lottery than of not liking this book. Finishing.com has sold 875 copies over the years without a single return request :-)
2006
A. Does a part smear after the dye step? If it does not, then your seal is not at the proper concentration or more likely, is at the wrong pH.
James Watts
- Navarre, Florida
2006
A. "I anodize 5052 ALUM type II at 74 °F for one hour at 14 volts"
That does not seem right to me. What thickness are you getting?
Bill Grayson
metal finishing - San Jose, California, USA
2006
A. Doesn't sound right to me either. A little bit too hot.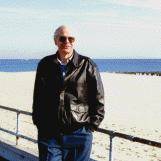 Ted Mooney
, P.E.
Striving to live Aloha
finishing.com - Pine Beach, New Jersey
---
2006
Q. I run a small scale operation. I am using a cheap chiller set up and I can't run my tank at a constant 68 °F but I can at 74 °F. I'm not to sure of the thickness simply because I don't have the test equipment. I am currently working on getting all the right test equipment to get my operation to run correctly but for now I am seeing if anyone else has ran into this problem.
Ryan Zettlemoyer
[returning]
- Gainesville, Florida, USA
2006
A. The difference in pore size and coating thickness from 72 to 74 °F is amazing.
A poor mans chiller: 50 ft of seamless 316L 1/4" tubing, a small pump and a second hand chest freezer. Control the amount of cooling with a valve that controls water flow. Use propylene glycol for antifreeze. Available in the food industry and possibly at an ice plant. Avoids EPA problems if you have an "oops".
Carefully bend the tubing to conform to the tank (no kinks).
Remove the coil when not in use. It is attacked above 75-80 °F. Use plastic tubing to make connections. This is easy and cheaper than metal. You will need a coil in the freezer also, but that can be copper and much larger in length.
Try to get a power supply that will go above 14V. 16 or 18 is better.
James Watts
- Navarre, Florida