Where the world gathers for
plating, anodizing, & finishing Q&As since 1989
-----
Rating of Salt Spray Test
2006
My greetings, I would like to ask about the Rating of Salt Spray Test. Based on my research Salt Spray Test is rated from 10 to 1, by which 10 is the highest rating that can be obtained. A test is given a rating of 10 if there is zero corrosion on the material after testing. If the test is rated 1, it means that the test sample got the worst rating, for short the test sample failed the test. Now my question is, in between the rate of 10 to 1 which can be considered as a passing and failing rate. For example from 10 to 6 (passing rate)and from 5 to 1 failing rate.
Siegfred Cristobal
Sharp Philippines Corporation - Muntinlupa City, Philippines
---
First of two simultaneous responses -- 2006

Why not just get a copy of ASTM B117 [affil link] and use their criteria for pass/fail.
James Watts
- Navarre, Florida
---
Second of two simultaneous responses -- 2006

Pass/fail criteria is typically spelled out in the engineering or material specification that is requiring the salt spray test. Some specifications allow a certain percentage of corrosion at a given point in the test and some allow no corrosion at all.
Christa Lammers
-Sylvania, Ohio, USA
---
2006
I agree with Christa. Each company that requests a salt spray test should have their own criteria for what constitutes a successful test. Some will want a rating of 9 after 1000 hours and some will require a rating of 6 after 500.

FYI, James: ASTM B117 [affil link] does not tell one what a pass or fail is or even how to rate the specimens. One would rate a specimen per ASTM D1654 [affil link]. B117 just describes how to run a salt spray cabinet which would include purity of the water required, purity of the salt, concentration of the salt solution, pH of the salt solution collected, collection rates of the salt solution just to name a few parameters.
Bill Duttlinger
- Naperville, Illinois
---
2006
Find suppliers that will give you the best performance numbers, you already know how to judge what the best is. If you're the supplier, you want to produce the best performance possible as a sample of your work to get customers. So set your system up to give better performance numbers than your competitors. Salt spray results carry a lot of weight.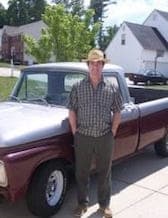 Sheldon Taylor
supply chain electronics
Wake Forest, North Carolina