Where the world gathers for
plating, anodizing, & finishing Q&As since 1989
-----
Yellow Zinc Plate vx. Black Oxide
2006
Hello,

I am a mechanical design engineer for a bearing manufacturer. We have encountered a small mystery in our production line.

Under the same loading conditions, our 12L14 steel parts with black oxide finish bend, while the same parts with yellow zinc plating do not bend. It would seem that the yellow zinc plated parts are "stronger" than the black oxide finished parts. Could this be true? Is there a difference in the finishing process that would "harden" the yellow zinc plated parts?

Thanks,
Zack Betsill, EIT
- Peachtree City, Georgia, USA
---
2006
Your black oxide process is annealing your parts. Provided that your process is a Hot Black Oxide. Zinc plating does not effect the strength of steel, other than Hydrogen Embrittlement which would make steel snap at less psi which, can be resolved by baking after plating.
JEFF W LENTZ
plating Co. - Lebanon, Pennsylvania
---
2006
According to our supplier, the black oxide bath for our 12L14 parts is 300 degrees F. This would not be hot enough to anneal the steel? Could it be something else?

Thanks,
Zack
Zack Betsill
- Peachtree City, Georgia
---
2006
If you want a solid answer try this, 1 part black oxide with cold water rinse. 1 part black oxide let cool by itself, no cold water. 1 part zinc plated. Have a stress test done and compare results with the 3 different parts. I think that will tell you what, which and why.
JEFF W LENTZ
plating Co. - Lebanon, Pennsylvania
---
2006
Black oxide temperature is not high enough to cause any softening. You are getting hydrogen embrittlement during zinc plating. This is a common problem and is easily cured by baking the parts at 375F for three hours immediately after plating.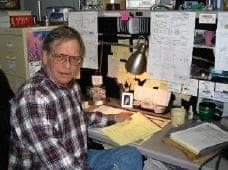 Jeffrey Holmes, CEF
Spartanburg, South Carolina
---
2006
What are you doing when you bake parts for hydrogen embrittlement?, annealing i.e "stress relief". This is a quote from a acces. web site. "Annealing is a heat treatment in which a material is exposed to an elevated temperature for an extended time and then slowly cooled. Annealing is largely characterized by induced microstructural changes which are ultimately responsible for altering the material's mechanical properties". So, in a nut shell, anytime you change temp on steel you change its mechanical properties. These changes depend on thickness,temperature and time. Have a nice Day!
JEFF W LENTZ
plating Co. - Lebanon, Pennsylvania
---
February 13, 2009
12L14 is a very low carbon steel commonly called screw stock. The only way the plating operation could possibly have an effect on the strength or cause premature fracture would be if the part had been case hardened followed by plating. The resulting high hardness surface could crack followed by crack propagation through the part. A hydrogen relief bake operation immediately following plating would eliminate the hydrogen trapped under the plated surface. Normally though, low carbon steels are not affected by plating operations and don't exhibit embrittlement. Black Oxiding will not create a hydrogen embrittlement condition but the typical hydrochloric acid cleaning process prior to black oxide can induce hydrogen in the surface. This is immediately rectified by placing the parts in the 285F degree black oxide solution. Any minor surface hydrogen will be released and totally disappear within hours. Remember, the black oxide process is a surface conversion process and does not seal in the hydrogen like plating does.
John Higgins
- Elyria, Ohio