Where the world gathers for
plating, anodizing, & finishing Q&As since 1989
-----
Material plating on titanium for wear resistance
2006
Hello experts,

I need to plate titanium for wear resistance. Approximately 60RC. The problem is that it is for the interior of a cylinder (1.6in Bore x 6in length). What process can I use? I have heard that there is a process that is superior to Electroless-nickel plating (which is what I believe that we have used in the past). Chrome-plating has been restricted due to the environmental hazards. Where can I find more information for processes I can use to plate the interior of a cylinder?
Any help would be greatly appreciated.

thank you,
Peter Park
---
2006
Chrome plated components present no danger to the environment; you may be confusing chrome plating with hexavalent chromating of aluminum or zinc plated parts, where the parts leave the shop with hexavalent chromium still on them.

What quality are you looking for that electroless nickel isn't offering? And what process did you hear of, and in what ways was it reportedly better than electroless nickel? There are composite electroless nickel processes that may meet your needs better than straight electroless nickel, but an electrolytic process is probably going to require special fixturing with auxiliary anodes. Good luck.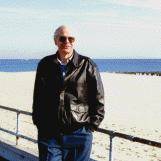 Ted Mooney
, P.E.
Striving to live Aloha
finishing.com - Pine Beach, New Jersey
---
2006
I have been told that chrome plating is the last resort on this project. Electroless nickel is a process we have used in the past, but I have been told that there is a better process out there. That is what I was wondering about. What is the process that is better?

Our client has denied the use of chrome plating, and has looked down on our electroless nickel process saying that a competitor has a better process to plate the titanium cylinder.

Specifically, I am looking for high wear resistance in the range of 60RC. I have heard of other processes (PVD, HVOF, THERMAL or PLASMA SPRAY PROCESS), but the problem is that its the INTERIOR of a cylinder.

I have looked at your past letters in the forums and most people suggest using SELECTIVE BRUSH PLATING (It has been used in aerospace applications, hydraulic actuators, and have been suggested to use on the interior of bores), but I have looked up this information and I believe it is not good enough. (It is a possibility though).

Currently, I am looking into a process called UltraCem. Has anyone heard of this process?
Peter Park
---
2006
Unfortunately, asking for the name of a process that is better than electroless nickel is rather like asking for the name of a car that's better than a Mazda or better than a Buick :-)

UltraCem is apparently a proprietary high boron, boron-based electroless nickel. Because it is electroless, it may be well suited to this internal diameter. Sorry but we can't publish appraisals of proprietary products here though.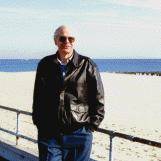 Ted Mooney
, P.E.
Striving to live Aloha
finishing.com - Pine Beach, New Jersey
---
2006
Is it possible to use electroless nickel boron on titanium? I have done some research and they all say that it is possible. But I had recently found some information stating that it is not possible. Does anybody have information on whether this process is or is not possible on titanium and whether the properties will change drastically?
Peter Park
---
2006




Titanium is a difficult metal to plate. If you had success with regular EN, ENB should not be a big problem.
There is at least one company that makes a thermal spray nozzle for ID's and I think that yours might be barely big enough to work. Since they are done one at a time, I doubt if it is a cost effective option. Also, you will need to grind afterwards where you will not have to with ENB, properly applied.
If hardness is your only criteria, you might take a look at low P EN.

James Watts




Navarre, Florida






---

2006




I have noticed that a lot of times people think parts are made of Ti when these are actually Ti-Al aerospace alloy. I wonder if that makes any difference when plating.

Mandar Sunthankar