Where the world gathers for
plating, anodizing, & finishing Q&As since 1989
-----
Need Help with Plating Polished Nickel over Nickel (Replate)
2006
Need a process to run production numbers of rejected material that has been chrome stripped and then polished so that I can run it nickel over nickel. Everything that I have tried so far is a hit or miss. We have tried different activators and such. I have the adhesion but the plating is not very good with stains and such. Any help with chemicals and a process would be great.
William Sklavenitis
---
2006
WILLIAM !

You can try following step to plate nickel over nickel.
1 soak
2 Electroclean -DIRECT current
3 RINSE
4 RINSE
5 POWER ACID -10% SULFURIC ACID - DIRECT CURRENT
6 RINSE
7 RINSE
8 WOOD NICKEL STRIKE
9 RINSE
10 BRIGHT NICKEL PLATE

TRY IT . GOOD LUCK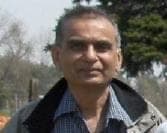 Popatbhai B. Patel
electroplating consultant - Roseville, Michigan
---
2006
Hi William,

Mr. Patel's answer is correct, but the staining will always be a problem with nickel over nickel unless you have perfect cleaning (haha). You could try a barrier layer between the nickels such as acid copper if you have it.
Make sure you have no bare steel showing or the copper will form a non-adherent immersion layer.

Remember to activate and good luck.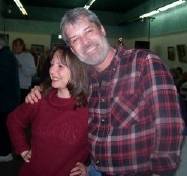 Trent Kaufman
electroplater - Galva, Illinois
---
2006
This is difficult! I have used the following process successfully.
1. Loosen heavy oxide in a mixture of 13 oz/gal potassium permanganate [adv: item on eBay & Amazon] + 13 oz/gal sodium hydroxide for an hour or two at 190 °F. Probably not necessary in your case.
2. Cathodic in a cyanide cleaner, e.g., 2 oz/gal sodium cyanide + 1 oz/gall sodium hydroxide. 2-5 mins.
3. Hydrochloric acid dip. approx. 1 min.
4. Repeat the previous two steps again and again until the surface is easily wetted by water.
(1 oz/gal = 7.5 gms/l)
Nick Clatworthy
---
2006
The problem with nickel that has been used for overplating onto is that it usually contains additives to make it bright. This plays havoc with any subsequent nickel plating adhesion. I would suggest etching the nickel in either a proprietary nickel stripper, cyanide or even using a sulphuric acid/ hydrogen peroxide mix and then using a woods nickel followed by bright nickel.

Trevor Crichton
R&D practical scientist
Chesham, Bucks, UK