Where the world gathers for
plating, anodizing, & finishing Q&As since 1989
-----
Sodium Contamination In Watt Bath
2006
Dear Experts:

I have been experiencing dark deposit on our part with the Watt Bath.
I just found out that our steam trap is leaking Sodium solution in our plating tank.

My questions are:
What is the impurity limit of Sodium for this type of bath?
How do I remove it in a short amount of time so that I don't have to replace the solution.

Thank you for your supports,
Lan Ha
---
2006
My guess is that it is the "other components" of the boiler chemicals that are causing the problem. The question can not be answered until you know the rest of the story. Basically, get ready to replace it if standard heavy carbon treatment, possibly a permanganate treatment and extensive dummy do not fix it. Lab test first.
James Watts
Navarre, Florida
---
2006
James is probably right. My experience with boiler chemicals has had a steep learning curve. My semi bright cyanide copper and my nickel solutions are the most prone to disaster when it comes to a coil leak, so much so that when I run into "unexplainable" problems with either bath I'll almost always pump them and test for leaks. In my situations a standard batch carbon/peroxide treatment almost always takes care of the problem (good filtration included).

Good Luck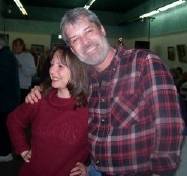 Trent Kaufman
electroplater - Galva, Illinois
---
2006
James / Trent:

Thank you for responding to my question.

I have checked the pH of this plating bath and found out the pH was climbing so quickly since the bath got contaminated. The normal range are 2.2 - 2.6. The first day I found out, the reading was 3.85.

I talked to my facility engineer and found out that he is using Sodium Chloride to soften the water.

The solution dripped in the tank is soft water. I believed this water carry high amount of Carbonate and therefore consumed most of the protons H+, causing the pH to climb drastically.

I have been adding Sulfuric Acid and Boric acid to the bath to attempt to stable the pH. The first few day, I notice a lot of bubbles appeared on the surface of the solution. Could this be CO3 reacted with H+ to release Carbon Dioxide?

At of this point, the pH is still increasing faster than other tanks but not as bad as before.

If Carbonate is the problem, is there a way to remove it?

Also, you mentioned, Carbon Treatment, I thought that is for organic contamination which I don't think my bath has that problem.

What else does carbon treatment remove ?

Thanks again.
Lan Ha
---
2006
Any qualified plating shop should know that you can not use lousy water for make up or adds, or you will put out an inferior product, have unnecessarily high reject rate, unneeded grief and higher cost of operation, not to mention having to dump tanks much sooner than normal. Look into a reverse osmosis system or a DI system.
Softened water just replaces the calcium with sodium and does little to improve the water quality as far as a plater is concerned.
James Watts
Navarre, Florida
---
2006
James:

Yes, we do have Reverse Osmosis system here for our process. Soft water is only used in boiler to make steam for heating the tanks.

Due to the age of the plumbing, the steam trap got leak, and that is how the tank got contaminated with soft water.

Our maintenance crew has install run off trough to collect any drip if the leak occurs again.

But for the mean time, I need to fix my contaminated solution.

Thank you for writing again.

Lan
Lan Ha
---
2006
OK, we have gone full circle.
1. Surely you are using chemicals in your boiler, or you will be doing a retrofit on the boiler soon. If you are using boiler chemicals, they are a far worse kiss of death for your plating tank than sodium ever will be.
2. Regardless of sodium or boiler chemicals, you have seriously harmed your tank and dumping would be the best answer.
James Watts
Navarre, Florida
---
2006
Congratulations James for being so patient.
Dear Lan Ha
Sodium is not your problem.
If your maintenance person mentioned sodium chloride as a softening agent I think you mis-interpreted.( It is used in the softening process)
The chloride would be more likely to be a problem than the sodium if this is what is contaminating your nickel but NEITHER is likely to cause darkness.
FIX your mechanical/engineering problems then put in a new solution and stop theory-ising about the chemistry.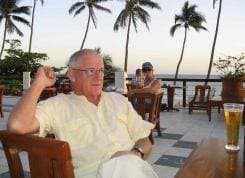 Geoffrey Whitelaw
- Port Melbourne, Australia
---
2006

James:

Thank you for your support. We are in process of replacing the solution.

Geoff Whitelaw:

I really appreciate your response. However, we are in aerospace business. We always strive to find the root cause of the problem. In this case, it involves chemistry whether one likes it or not.
Lan Ha