Where the world gathers for
plating, anodizing, & finishing Q&As since 1989
-----
RoHs Compliance of JIS C3604 Brass?
2006
Q. Hi,
Is the Brass JIS C3604 RoHS compliant? The material composition is as follows

1) Cu - 57.0 - 61.0
2) Pb - 1.8 - 3.7
3) Fe - <0.5
4) Sn+Fe - <1.2

Can anyone determine if this is RoHS compliant?

Thanks
Francis Ong
----
Ed. note: In case readers are having trouble locating JIS C3604, it is not exactly a JIS standard; rather, "C3604" is a type of material described within the standard JIS H3250 [affil link].
2006
A. Hi.
Yes, C3604 is RoHS compliant. 1.8 to 3.7% Pb are added as an alloy to make C3604. If Pb is added to copper alloy, up to 4% is allowable.
SK Cheah
---
---
Q. Tracy Medina
2006
Hi! Does C3604BD contain cadmium?
March 4, 2012
A. Hi,
C3604BD Brass is Cadmium Free material.
Prakash HN
---
---
Q. Sharina Mohd Ali
April 11, 2013
Can I know the reading in PPM for C3604 and C3604BD
April 11, 2013
A. Hi Sharina. "PPM" presumably means parts per million, so 1.8-3.7% would be 18,000-37,000 ppm.
Regards,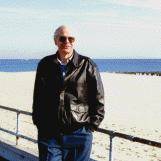 Ted Mooney
, P.E.
Striving to live Aloha
finishing.com - Pine Beach, New Jersey
P.S.: Readers -- please introduce yourself, and tell us something interesting or informative about what you are trying to do that prompts your question, and you'll get more enthusiastic answers! People hate "flash card quizzes", so they can be conversation killers, often just killing a thread off :-)
---
---
April 23, 2014
Q. Hi,

Like to ask what's the difference between C3604 and C3604B.
Ivan Teo
April 2014
A. Hi Ivan. I am not familiar with the "C3604" approach to specifying the composition of brass, but I think you will find the details in JIS H3250 [affil link]. But please put your question in context because I haven't heard of "C3604B", only "C3604BD" (drawn material) and "C3604BE" (extruded material) ... and most times a situation like this is posted, it turns out to be nothing more than a typographical error, a mis-heard verbal description, a stamp where the last character is washed out, etc.
So, please tell us where exactly did you find this "C3604B" term, and why do you want to know? Thanks.

Regards,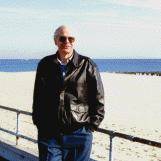 Ted Mooney
, P.E.
Striving to live Aloha
finishing.com - Pine Beach, New Jersey
---
---
Cadmium content of JIS H 3250 type C3604 Brass?
Q. Patr Tan
December 21, 2015
I got a mill sheet for C3604, showing there is Cd of about 30 ppm. In one reply, it is supposed to have zero Cd content. Please comment.
December 2015
A. Hi Patr. Sorry, but I don't have occasion to be involved with C3604 so I don't have a copy of JIS H 3250. If you do, does it say anything about cadmium?
Obviously, no material is truly free of any other material; I'm sure there is an atom or more of every element in C3604, and the question is whether the amount is low enough to meet the limit understood as "cadmium free". 30 ppm (0.003%) would be too low to be listed in the standard composition of a metal, but may well be too high for compliance with some requirements. I don't know, but I'm pretty confident that JIS H 3250 is the arbiter.
Regards,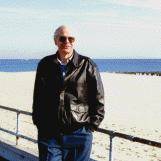 Ted Mooney
, P.E.
Striving to live Aloha
finishing.com - Pine Beach, New Jersey
---
---
Q. Lim Cledmmen
December 13, 2016
Is Brass CDA-360 and Brass C3604 same?
A. Hi Lim. No, they are not absolutely identical. CDA-360 is equivalent to C36000 not C3604.
Regards,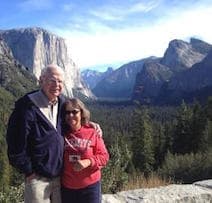 Ted Mooney
, P.E. RET
Striving to live Aloha
finishing.com - Pine Beach, New Jersey
December 2016