Where the world gathers for
plating, anodizing, & finishing Q&As since 1989
-----
Bubbles in Clear Powder Coat
2006
Is it possible and probably that little bubbles are a result of a clear powder coat process? We are experiencing random, small bubbles in parts and are trying to determine if this could be a powder coat process issue or a downstream process issue.
John Adamo
---
2006
John, bubbles in powder coatings is a common problem. The sources of this type of problem could be the base metal, the pretreatment, or the powder coating. Any material on the surface of the part or in the powder coating that either expands as a gas or produces a gas at or below the powder cure temperature will produce bubbles in the powder coating.
Roy Nuss
---
First of two simultaneous responses -- 2006

It's possible that it's the paint, and you might not like the fix. Try curing at the lowest temp, slowest conveyor speed recommended on the TDS. If you are running a high oven temp and fast line speed you could be trapping the bubbles in the coating before they have a chance to "escape" while the paint is gelling.
You can also specify a longer gel time to the paint manufacturer, but even that route has it's drawbacks. The longer the gel time, the easier it is to get drips if the paint is applied too heavy.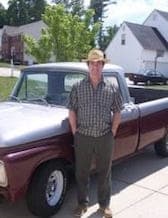 Sheldon Taylor
supply chain electronics
Wake Forest, North Carolina
---
Second of two simultaneous responses -- 2006

Thanks for the reply. I am familiar with the base metal problems, but what would I look for in pretreatment and in the powder?
John Adamo
---
2006
One source of "bubbles" is from zinc phosphate pretreatment.
Growing crystals of Zinc phosphate on the surface of steel or galvanized steel (although didn't say the substrate) is a common (and good) pretreatment.

Drying after pretreatment will drive out water from the zinc phosphate crystals, but these are hygroscopic, and if left too long in atmosphere, moisture will be absorbed.
Then you powder over, and put part in oven to cure. At curing temp (~220 °C) the moisture will be driven off again, but ata time the that powder is starting to gel. This means small bubbles of steam trying to escape through a hardening layer of polyester (or epoxy or whatever powder), so causing blow holes, pinholes or "bubbles".

Geoff Crowley
Crithwood Ltd.
Westfield, Scotland, UK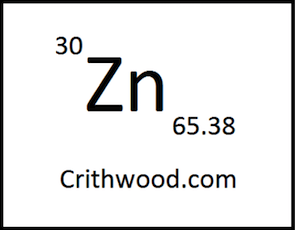 ---
2006
Could anyone tell me if the aforementioned bubbles on powder-coated galvanized wrought iron could lead to future problems like rust, or is this just an aesthetic issue? I'm having a problem with this right now and need to know if I should stop the installation before having the problem resolved. Thanks for your time.
Kathleen Rabe