Where the world gathers for
plating, anodizing, & finishing Q&As since 1989
-----
Achieving yellow without a dye station
2006
I have a new potential customer who requires parts to be anodized. This potential customer is not completely happy with his current anodizer (a very large scale, commercial anodizing company). Apparently the product is terrific, however, customer service is rather poor.

The parts to be anodized are 7075-T6 and require a MIL-A-8625 / MIL-PRF-8625 [affil link or DLA] Type II, Class 1 Color Gold and an approximate 0.0004" plating thickness.

Apparently, his current anodizer does not use a dye station to achieve this Class 1 Color Gold. How can this be? When I anodized a single sample part, it did come out with a very light lemon hue. It is my understanding that different alloys produce a visible different clear anodized finish and it would seem that this Class 1 Color Gold is likely possible with this 7075-T6 alloy. My question are :

1. How might I increase the shade of yellow from a light shade to a darker shade? (If I increase the amps per square foot will this darken the yellow. I'm currently running at 12 ASF).

2. Is it possible that my coating thickness isn't thick enough, thus producing a lighter shade of the desired color?

Any and all help is most certainly appreciated. I realize that by trial and error I could probably figure this out and I would agree that this is the preferred method, however, today time is of the essence! This potential customer would like to see three more sample today - hopefully with the correct yellow.

Thanks all!

Daniel DeGueldre
anodizing shop entrepreneur - Ste. Anne, Manitoba, Canada
---
2006
The addition of oxalic acid tends to increase the yellow coloration, Daniel. It is even possible that the parts were anodized in oxalic acid, although I don't think that would be MIL A8625 anymore.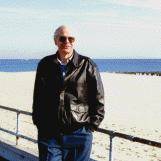 Ted Mooney
, P.E.
Striving to live Aloha
finishing.com - Pine Beach, New Jersey
---
2006
MIL A8625 Type II, Class 1 Color Gold ?
Actually the spec above is for "NON-DYED" anodic coatings. The color of the end product is a directly related to the alloy. 7075 does normally turn a green/golden color but other than altering current density color matching is questionable. As we all know, alloy percentages vary from lot to lot making consistent coloration of type II clear anodize improbable.
Bill Grayson
metal finishing - San Jose, California
---
2006
I'm going to go ahead and do some trial and error but am I correct in assuming that a higher current density would provide for a darker finish where a lower current density would produce a lighter finish?

Thanks!

Daniel DeGueldre
anodizing shop entrepreneur - Ste. Anne, Manitoba, Canada
---
2006
Regarding color matching, you have to bear in mind:
1.material plays a key role. although 7075 claimed may be, different supplier has different impact;
2. if material is not an issue, then, the thicker the coating, the more yellowish the product would be.
3. current density and bath temperature and sulphuric etc have some influence too.

Generally control thickness is more easier to achieve if it is allowed to adjust(more wider range in thickness).
John Hu
---
2006
Hi
I had a similar request for 7075 aluminum from a customer and the part was being used in offshore drilling operations.

We had numerous issues with this customer and it was a constant battle because he was evaluating a functional coating on aesthetics and not on functionalities. You could never win a customer if he is too critical on color finish on a non-dyed anodized parts. Color will change with little change in alloying ingredients, temperature of the bath, concentration and other contaminants in the bath.

Hard coat would definitely give you a golden finish without dying it but then it won't be type 2 anymore. It will be type 3.

Or you could still do type 2 with higher CD and lower temperature. I am sure you will get better results.

Hope it will help you to secure this "terrific" product but watch out this customer......good luck.

Thanks,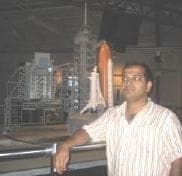 Hemant Kumar
- Florida, USA
---
2006
Two points. 1)Can the color be due to dichromate seal?
2) Doesn't a Type III coating meet all of the requirements of Type II? If so, why can't it be certified as such?
Chris Jurey
, Past-President IHAA
Luke Engineering & Mfg. Co. Inc.

Wadsworth, Ohio