Where the world gathers for
plating, anodizing, & finishing Q&As since 1989
-----
Problems faced in gold plated metal components
2006
Currently I'm facing a major issue for the electroplated gold finishing. It leaves stains on gold plated surface after riveting operation. Suppliers claims that it gets develop at our process where as we are sure that it is happening at origin.
I'm riveting plating component on PCB circuit with end use as battery connectors.

The issues encountered during production is that the plated finishing is not robust meaning having brownish stain marks after riveting.

My end customer controls zero detect and are extremely concerned on the cosmetic finishing.

Due to our manual unloading procedure some touching into the gold plating area were encountered which also causes the brownish stains.

Would really like to know how to have
: 1) gold plated surface not to have brownish stain after riveting.
Any help provided will be extremely valued.
Anish Kamat
---
2006
Hello Anish,
It sounds like these brown stains could be a form of tarnishing. Gold is supposed to be tarnish resistant. I would ask the pc board mfg. how often they send out a sample to their gold supplier to have the sample checked for metallic impurities like iron, copper and zinc. It should be once or twice per month. The gold as plated probably has impurities being co-deposited. Most gold bath suppliers are willing to do a foil test which will tell you the purity and the hardness of the deposit. The plater would have to send a liter of solution to the supplier for the test. The pc board mfgr. should also be able to supply you with gold thickness measurements on the boards. Could you try an alternative pc board house for your boards as a comparative test? If you haven't changed your process and this is a new problem, you are probably right about the source of the problem. Good Luck!
Mark Baker
---
2006
Hello Anish,
Pl.tell us what thickness of gold you plate.Flash gold deposit will definitely give stains.
I may have to dis-agree with Mark( with due respect )that iron and copper in small qty is never an impurity in gold bath as these metals are used as alloys in gold baths depending upon the requirements-low karat, Ni-free, etc.
Over dose of organics can give stains. Try giving carbon treatment once in a month.use hand glows while handling finished products.
Regards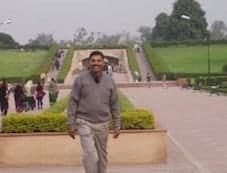 T.K. Mohan
plating process supplier - Mumbai, India