Where the world gathers for
plating, anodizing, & finishing Q&As since 1989
-----
Corrosion on the external surface of 1" Alloy 20 pipe
2006
The pipe is immersed in hot sulphuric acid bath(150F)with steam inside at 30 psig. The bath is aerated. The interface on the pipe surface at the liquid level is corroded. Any suggestion on what coating is suitable.
Interestingly the portion which is inside the bath is not corroded.
Is there an economical solution?
Regards,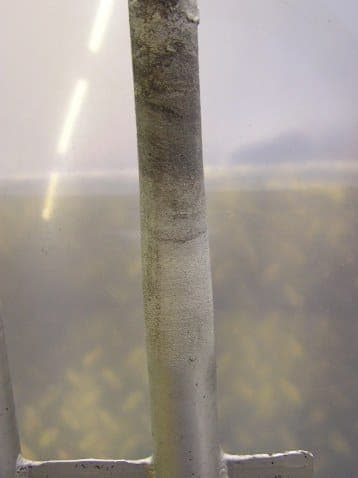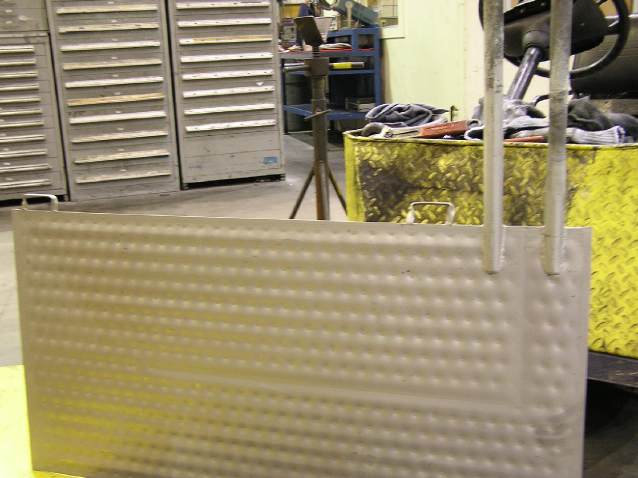 David Lasrado
---
2006
Measure the submerged diameter -- may be corroding uniformly.
Anodic protection may work, but not commonly used for Cu-containing alloys.
With aerated sulfuric acid, tantalum or zirconium may be a better material choice.

To protect the riser tubes, try fluorocarbon (e.g., FEP, PVDF, PTFE) heat shrinkable tubing. Look for MIL-DTL-23053/8C, 11C, 12C, 13B or 14B (superseded by SAE-AMSDTL23053/8, etc.) tubing. Use enough heat to melt on.
Ken Vlach
[deceased]
- Goleta, California

Finishing.com honored Ken for his countless carefully researched responses. He passed away May 14, 2015.
Rest in peace, Ken. Thank you for your hard work which the finishing world, and we at finishing.com, continue to benefit from.
---
2006
It sounds like you have interfacial corrosion. At liquid/gas interfaces where there is agitation you might be having concentration due to evaporation and thus the accelerated attack. Other alloys further up the food chain might help like Ni-Cr-Mo alloys, (Inconels, etc.). You might also be able to avoid this with a consistent rinsing of the part to avoid the concentration of the sulfuric. What is the percentage of sulfuric acid?
Nate Eisinger