Where the world gathers for
plating, anodizing, & finishing Q&As since 1989
-----
Hard chrome plating adhesive failures
2006
We do conventional chromium plating with nickel undercoat to a thickness of 250 -300 microns.It involves blasting with alumina media two times before nickel and after nickel. We get some parts good and some parts with plating peel off from the same batch of plating .What could be the reason for such failures. we have ensured all our precleaning process.
J. Vedalin Samuel
Plating shop QA engineer - Bangalore, Karnataka, India
---
2006
Without getting into your precleaning steps, which you say are in order, your described process is an invitation to failure. Who advised you to blast in between nickel and chrome? Nickel will passivate no matter how well you think you blasted it. You are not supposed to delay the transfer from the nickel bath to the chrome. They should not even be let dry if possible.
Guillermo Marrufo
Monterrey, NL, Mexico
---
2006
The blasting between nickel and chrome was decided during our qualification process. We perform precleaning with Vapour degreasing, Alkaline degreasing and etching in Sulphochrome, pickling prior to blasting and before nickel plating.
We immerse the blasted nickel plated parts in water to avoid drying before transfer to chromium plating bath.
Please suggest , some other method of processing after nickel plating to improve the adhesion. Can it be etched in acids.If so which acid etch will give good results.
Vedalin Samuel
- Bangalore, Karnataka, India
---
2006
Where does it fail, between nickel and chrome or the nickel and chrome from the substrate? What kind of nickel is it, how thick?
Guillermo Marrufo
Monterrey, NL, Mexico
---
2006
If you must do the 2nd blasting step you must clean and activate the nickel before chrome. Good luck. In my experience, activation can be an inconsistent pain.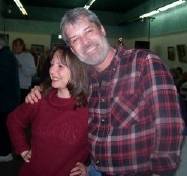 Trent Kaufman
electroplater - Galva, Illinois
---
2006
Failure is between nickel and chrome. We use nickel sulphamate bath for nickel plating.
J. Vedalin Samuel
Plating shop, QA, Engineer - Karnataka
---
2006
Forget about that second blast and go straight to the chrome w/o delay. Don't let the part dry. If transfer is unavoidably slow, cool the part down as possible and keep it wet with a slightly acidic sprayed water (use a sort of tray to collect it). Try to avoid this acid rinse into your chrome.
Guillermo Marrufo
Monterrey, NL, Mexico
---
2006
Dear QA Engineer,

250 microns seems too much. Are you sure that it is the correct thickness? I never saw anyone plating more than 0.5 microns of conventional chrome over top of nickel plating. If you are talking about 250 microns of nickel thickness, still it seems to be very high.

I have never seen someone blasting in between nickel and chrome plating steps. As suggested, why don't you try to just continue with the chrome after nickel.
A good activation could be slight chromic acid pre dip prior to chrome plating step. It could be 2-5 g/l of chromic acid pre dip but you can try what best works for you.
Also you can acidify rinses after nickel to activate the nickel. You will have to run several hit and trial methods before conclusively decide which one works best for your application.

In the last since you are QA engineer, I hope you have correct process information. A lot of times, QA does not have any idea what process people are up to.
Good luck,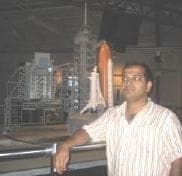 Hemant Kumar
- Florida, USA
---
2006
Mr.Samuel,

I think you have to do some electrolytic activation in acidic media before going to hard chromium plating operation.
Sashikanth.P
- Bangalore, Karnataka, India