Where the world gathers for
plating, anodizing, & finishing Q&As since 1989
Black finishes for bolts and hardware Q&A

-----
Q. Black option for class 10.9 flanged hex head bolts?
I am looking to replace shiny nuts and bolts on a few of my powersport vehicles with black ones, most are class 10.9.

What should I be looking for that will offer decent corrosion resistance as well as staying black after wrenching on it a few times? Black oxide? Black Phosphate? E-coat?
Mark Hanson
- Milwaukee, Wisconsin
November 11, 2022
A. Hi Mark. It sounds like you are talking about your personal vehicles, not ones you are marketing. So if you are a hobbyist and alluding to electroplating stuff them yourself, that wouldn't be a good idea. Class 10.9 is quite high strength, so hydrogen embrittlement from acid dipping and plating is a serious concern, and professional plating including proper baking cycles for hydrogen relief will be required.

Phosphate is not a final finish except for parts bathed in oil or grease. Black oxide is not very corrosion resistant at all. If you can find hardware with black e-coating or autophoretic coating that you find aesthetically acceptable, that's probably a good choice. But zinc alloy plating like zinc-iron with black chromate should be fine. Black chromium plating would be the ultimate.

See if you can find replacement nuts & bolts of the right spec from a specialty hardware distributor because these coatings are relatively cheap when done tens of thousands at a time, but the labor cost on a handful can kill you. Replacements if you can find them will almost surely be far less expensive than custom plating where minimum charges of $200 and more are common.
Luck & Regards,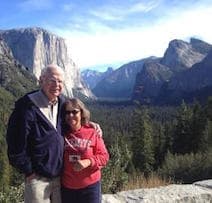 Ted Mooney
, P.E. RET
Striving to live Aloha
finishing.com - Pine Beach, New Jersey
---
Q. Hi Ted,

Thanks for your reply. I am indeed talking about my personal vehicles (ATVs, Snowmobiles, Motorcycles...etc). I am not looking to plate myself, some of the bolts are on critical parts, like suspension component. I would be buying them from a vendor like Fastenal, McMaster, or others.

I just can't seem to find the info I need to compare black finishes on bolts and their corrosion resistance. Also info on how the finish stands up to repeated wrenching, like an impact wrench for example.

Black Chromium looks like a finish that changes the dimension of the parts. I assume this would be applied only to the head of the bolts? Does it chip off under impacts from a socket?
Mark Hanson
[returning]
- Milwaukee, Wisconsin
November 17, 2022
A. Hi again Mark.
From a corrosion resistance standpoint we can probably define coatings as falling into one of three classes: sacrificial, barrier layer and, for want of an actual name I've ever heard, "barrier layer uh-oh" coatings.

• A sacrificial coating is one where the coating is anodic to the substrate and corrodes preferentially to protect the substrate; zinc, zinc alloy, cadmium and aluminum coatings on steel are examples. Ideally, even if the coating is scratched, pin-holed, or porous, it still protects the substrate.
• A barrier layer coating is what paint, powder coating, and other organic/non-metallic finishes are. They protect the substrate only to the degree that they are not breached; you'll get rust anywhere the coating has scraped off, and in highly corrosive situations or over the long term that rust can undercut the edges where the paint is missing so the corrosion continues.
• Nickel, chrome, and copper coatings on steel (and almost any metallic coating on aluminum or zinc) are also barrier layer coatings, only protecting until breached, but it's much worse than that in the event of a breach because the corrosion current flows the wrong way, with the substrate corroding to protect the coating. If you go to a junkyard you may see very old car or truck bumpers where there is no steel left in some areas, just the paper-thin nickel-chrome coating. You can see why I can't recommended them for suspension parts.

So zinc coatings, even if done poorly, offer some degree of protection. Chrome coatings if done poorly can be worse than no coating, or at least much worse than paint; but if done well they can last decades and will not chip, and you should not have to worry about the thickness of the plating: the threads are undercut before plating when necessary.
But when buying in small volume, where you can't exercise control over the process, I'd go with the black zinc (zinc plating or preferably zinc-alloy plating followed by black chromate).
Luck & Regards,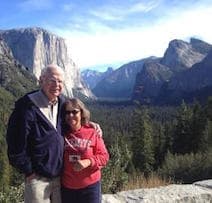 Ted Mooney
, P.E. RET
Striving to live Aloha
finishing.com - Pine Beach, New Jersey
---
---
---
Closely related historical posts, oldest first ...
Q. I have a steel bolt that I need to make black. It is being used on a license plate. I have had some Black Zinc-ed and need to get some information on rust, hardness, etc. Is there a better finish/ plating that I can use on a standard grade 2 bolt that will be harder (resistant to scratches), blacker etc. I own a small company and don't have a lot of expertise in this field. I currently nickel and chrome plate these bolts. I need a black one.
Can someone help me?
Phoenix Fallon
- Goleta, California
2001
A. If they're already nickel-chrome plated, see if one of your plating shops offers black chrome plating.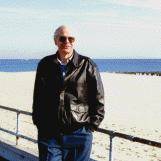 Ted Mooney
, P.E.
Striving to live Aloha
finishing.com - Pine Beach, New Jersey
A. I'd still recommend Zinc-iron with Silver free black instead of black chrome.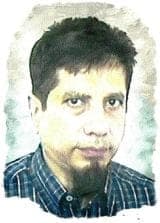 Khozem Vahaanwala
Saify Ind

Bengaluru, Karnataka, India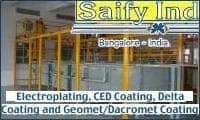 ---
---
Q. I wish to pose a question that at first I did not foresee a problem finding a solution but have since discovered otherwise. I have a Jeep Wrangler that I have recently painted bright yellow and wish to accent it with black. Finding the black accessories is not difficult. The difficult part has been the hardware that bolts it to the Jeep. Any and all hardware that is supplied with any accessories is cheap and rusts very quickly. Additionally I am finding it impossible to find suitable BLACK hardware that will not rust. What I am currently trying to do is obtain 316 stainless bolts and having them treated with black oxide. Does anyone know if there are better solutions to my problem. I do not want to say that money is no object but I have put a lot of time and money in to it so far so for me to spend a couple of hundred dollars in order to get what I want I would not be opposed to doing it. I say this because I know that some processes may be expensive but even if they are I would like to hear about them.
I would greatly appreciate any and all assistance.
Regards,
Larry Hanson
- Newport News, Virginia
2002
A. Yes, you can have stainless steel hardware black oxided if you can find a shop that offers it. An alternative is having the stainless steel anodized with a proprietary process like Prismatic [B&M Finishers / Prismatic Stainless Steel [a finishing.com supporting advertiser]] or color passivated [Russamer Lab [a finishing.com supporting advertiser]]. Finally, you could have plain steel or stainless hardware nickel and black chromium plated.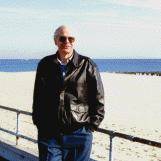 Ted Mooney
, P.E.
Striving to live Aloha
finishing.com - Pine Beach, New Jersey
---
---
Q. Dear all, I am an engineer of chemical technology. I am fresh in this plating business so any help will be appreciated. I work for fasteners Production Company in Croatia. We produce all kind of fasteners including fasteners for automotive industries, fasteners are zinc plated in drums (weak acid zinc) and then passivated with blue, yellow chromate. Now we have need for black passivation. For now we use passivation based on AgNO3 and Cr(VI) with acetic acid till we pass on Zn-Fe alloy plating, so we can use hex-free black passivation. We have problem with black passivation working with drums; the fasteners are scratched around the edge. It is probably caused by tumbling in drums. It is very noticeable, because two opposite colors black and silver. We only use plastic drums for plating and passivation. We also use centrifugal drier for drying. Please can you help me how to avoid this problem? Best regards from Croatia.
Andrija Proso
fasteners production and plating - Split, Croatia
2005
A. Hello Andrija, It's a common problem, and the only way out is to minimise movement of the barrel in the passivation and post passivation rinses, use dunk only and not rotate. Also line your chutes with PP, and use a belt conveyor/dryer instead of the centrifugal which will bang the parts around. It may be best eventually to passivate and dry black parts offline in a manual process.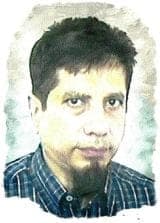 Khozem Vahaanwala
Saify Ind

Bengaluru, Karnataka, India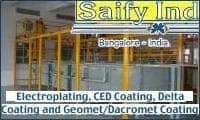 ---
---
Need corrosion protection finish for high strength bolts in clean room
Q. I am a mechanical design engineer designing aerospace ground support equipment for a clean room environment. I am looking for a finish for grade 8 bolts and other steel hardware. I can't use galvanizing, zinc plating, tin plating, cadmium plating, lead plating, or most greases or oils, for contamination reasons. The bolts normally come with black oxide finish which for our purposes is not durable enough and does not provide enough protection. Electroless nickel plating works pretty well but without lubrication the threads tend to bind, especially if the plating has any significant thickness. I have not tried chrome plating but I'm thinking it would be just like the nickel. We have tried silver plating which has more lubricating value, but it tarnishes, tends to scrape off and doesn't adequately prevent rust. I've been thinking about the parkerizing - phosphate process, but I can't oil the finish afterwards. It might still provide enough protection without oil, since none of this stuff will spend any significant time out doors. It also occurred to me that aluminum might be a good coating. Does anybody do aluminum coating on steel for corrosion protection? It might be a lot like our silver coated bolts except cheaper and without the tendency to tarnish. Any suggestions? I need something common enough that I can find local suppliers to perform the plating.
David Clark
Redondo Beach, California USA
2006
A. Electroless nickel composite with Teflon particles may be just what you're looking for. Not very cheap nor easy to find though.

Guillermo Marrufo




Monterrey, Mexico





A. With aluminium you will have the same problems as with zinc. These kind of places are washed down regularly and only nickel and Chrome will be durable enough and give a neat and clinical bright look day after day.

We have plated material handling equipment at food storage areas at an airport with black Zinc-Iron plating without any issues incidentally.




Khozem Vahaanwala




Saify Ind





Bengaluru, Karnataka, India






A. How about dry film lubricant over Electroless nickel, this should get you over the galling problem while maintaining the corrosion resistance you require.

Another possibility could be nickel loaded PTFE coating, this will give you corrosion resistance and lubricity.

Brian Terry




Yeovil, Somerset, UK




---
A. I would investigate bolts manufactured from corrosion resistant materials like stainless steel, titanium, or nickel. No coating is required for these materials, but a lubricant is usually used to prevent galling during assembly. This can be a solid film-type if contamination is an issue. Bufab Stainless AB makes high strength stainless steel fasteners with strength equivalent to SAE J429 grade 8. They are called Bumax 109.
Toby Padfield
Automotive component & module supplier - Michigan, USA
A. You should look at using electroless nickel-PTFE composite plating for your bolts.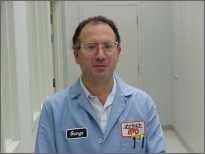 George Shahin
Atotech - Rock Hill, South Carolina