Where the world gathers for
plating, anodizing, & finishing Q&As since 1989
-----
How do I dissolve stainless steel
2006
Q. I am 21 years old and I'm studying for chemical engineering, so I may work with every chemical product. How do I have to dissolve an unknown stainless steel, so I can do a quantitative and qualitative analysis of all the components in the stainless steel.
I can't find a method where al of the components will dissolve.

Please help me quickly.
Gert De Backer
Hoge School Antwerpen campus Paardemarkt - Belgium
---
2006
A. Aqua regia - 3 volumes of hydrochloric acid to 1 volume of nitric acid - will work OK. You must use a proper fume exhausting cabinet. When the reaction at room temperature has subsided, boil to complete dissolution. After cooling, you can dilute the solution with water to whatever is a convenient concentration for your analytical work.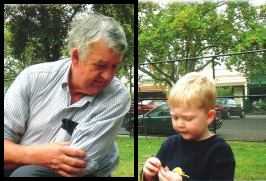 Bill Reynolds
[deceased]
consultant metallurgist - Ballarat, Victoria, Australia
We sadly relate the news that Bill passed away on Jan. 29, 2010.
---
---
2007
Q. I want to dissolve stainless steel but there is reinforcement of some ceramic particles. I don't want to dissolve that. Can I use aqua regia for that purpose?
Ritesh Sachan
hobbyist - Delhi, India
---
May 3, 2012
A. Usually ceramics are relatively inert. So you can do that!

Ariharan
- Kanpur, India
---
---
How to digest stainless steel completely?
May 14, 2018
Q. I'm trying to completely digest a silicon steel containing 3% Si, 8% Cr, and 1% C. I need to analyze all components, including Si. Currently without microwave, so using open vessel on hotplate. Dilute nitric dissolve Si but not all the Cr. Anything to dissolve Cr kill Si. How can I get both? Have tried aqua regia, nitric + Peroxide, nitric + perchloric, aqua regia +HF. Running out of material, so must find something that works quickly!
Linda Upp
AK Steel - Middletown, Ohio USA
---
July 1, 2018
A. Are you using sufficient volume to get past any potential saturation points? Increasing solvent volume/temperature/ solvent concentration/ digestion time would be places to start looking. Of course, as you dilute with solvent, you increase test detection limit, but if you are just trying to confirm an alloy rather than analyse it to ppb levels, you should be ok. Use a dilution that will fully dissolve all your analytes, leaving no solids, and then dilute the extract to not overwhelm your equipment. Not sure if you are running in house? ICP, I assume? It's actually a super cheap analysis if you find an accredited lab and ask for specific metals by EPA 200.7 inductively coupled plasma spectroscopy.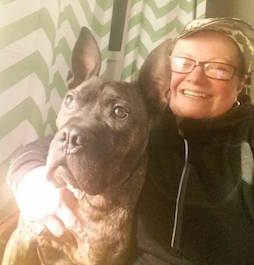 Rachel Mackintosh
- Greenfield, Vermont
---
---
April 29, 2019
Q. How to dissolve steel samples with high Cr, to estimate Mn content? Because Chlorides interfere in Sodium Bismuthate Method and high Cr cause P the coloration as MnO4?
Prakash Vyas
Retired from HZL - Udaipur, Rajasthan, India