Where the world gathers for
plating, anodizing, & finishing Q&As since 1989
-----
Protection of Stainless Steel Tank for Nickel Bath

Q. Anodic Protection for SS filter chamber used for electroless nickel?

We are using Palm Enstat3 for Anodic Protection of 4000 liters SS tank. We have SS cartridge filter for continues filtration. Is it possible to use dedicated Enstat3 for this filter chamber? Pls help
P S Anver
- Bengaluru India
April 18, 2023
---
---
↓ Closely related postings, oldest first ↓
---
---
"Electroless Nickel Plating: Fundamentals to Applications"
by Fabienne Delaunois et al
from eBay,
Abe Books
or Amazon
(affil links)
Q. What causes the amperage to go high in a Nickel Plating Stainless steel tank? We use a rectifier with 0.75 volts and a maximum of 4 amps. How can we prevent the amperage from going up?
Hagos Bahta
Sterling Virginia
2006
? Sorry Hagos, but I'm a little lost. Are you talking about an anodic system for a stainless steel tank to keep electroless nickel from plating out on it? If so, what is the size of the tank please?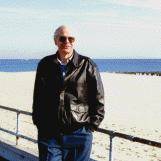 Ted Mooney
, P.E.
Striving to live Aloha
finishing.com - Pine Beach, New Jersey
? Hagos, before anyone can help you have to let us know if this tank is used for Electroplating Nickel or Electroless Nickel deposition. If it is an electroplating bath, what type of nickel bath are you using, what type of anodes, and as Ted asked, the tank dimensions. Please advise.
Mark Baker
Syracuse, New York
"Chemical (Electroless) Nickel Plating"
by G. G. Gawrilov
from eBay,
Abe Books
or Amazon
(affil links)
Q. The tank is used for electroless nickel deposition. It is equipped with an anodic protection system for electroless nickel deposition system (to prevent the nickel bath from plating out on the tank). The anodic protection system we are using is called Protektostat SST. The tank and cathode are made of type 316 stainless steel. The tank is 20" x 51" x 30". or about 120 gallons.
I have to drain the nickel bath at about 5 Metal Turn Overs or whenever the current reading on the Protektostat SST reaches 3 amps. My problem is that sometimes, for reasons that I don't know, the current goes high early in the life of the bath. I would appreciate your advice on how to prolong the life of the bath by maintaining a low current reading until at least 5 metal turn overs.
Hagos Bahta
[returning]
Sterling Virginia
A. Hello Hagos,
Thank you for responding with the added info.

I had a similar problem a few years ago. We determined the tank had a few hot spots that led to plate out, even though our tank had anodic protection. We also determined that our load per gallon (sq ft/gal) was shy of what it should have been. We improved our solution agitation system, increased our load capacity accordingly. We were able to get an additional 2 MTO's from the bath. I forget what the current cut off point was on our system before dumping the bath. Our tank was 160 gallons and our voltage was about 1.1. We had to passivate our ss heaters of course. There could be other causes to your problems such as the activity of the solution itself, or magnetic properties in or around the tank that you may be unaware of. I hope this will be of some help to you.
Mark Baker
Syracuse, New York
Q. Mark:
Thank you for the information. It helps a great deal. I would appreciate some more input on the following issues, if you may.
1. What is the principle behind the anodic protection system? How does it protect the tank?
2. Why does the ampere reading go high as the bath ages?
3. The situation we had is that, while chemically the bath is fine (it's not active and the orthophosphite level is not high), the current reading on the rectifier tends to go high. Why does this happen?
4. I noticed that the cathode rods in the tank get plated significantly. Are they supposed to be plated?

We changed the rods and cleaned/changed some of the wiring on the tank. Now the current is, fortunately, minimum with the bath age at about 2MTOs and we are continuing to observe how the system behaves.

Thank you for your help.
Hagos Bahta
[returning]
Sterling Virginia
A. Hello again Hagos,
The reason for anodic tank protection is to help avoid plate out of the EN on the stainless steel tank (which you already knew). In a sense it makes the stainless surface passive. The reason the current increases is that the rectifier is compensating for a greater amount of conductive area in the tank. In your case you mentioned plating out on the cathode rods, are they a series 300 stainless as well? If so, they should be passivated in a solution of 20% by volume nitric acid at 130 °F for thirty minutes. This will eliminate excessive plate-out on the rods. I am not a EN expert, I can only share what has worked for me. It's good to hear the amperage is remaining low on your system. Good Luck!
Mark Baker
Syracuse, New York
A. Dear Sir
1- You can have more information regarding anodic protection if refer to books concerning corrosion and protection.
2- Anodic protection works in a limited range called passivation, so at the beginning your current should go up and then down; after that if you increase the voltage you'll get into a pre-passivation stage where your current will shoot up and up by increasing the voltage.
3- I believe you should electrically insulate your tank. You have to calculate the surface in contact with the solution, and your current density must stay within passivation required limits.
4- While filling the tank keep the current within passivation limit, by slowly increasing it.
This is to the best of my knowledge and it may help and good luck.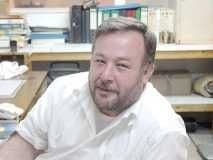 Khair Shishani
aircraft maintenance - Al Ain, UAE
A. This is not the answer you wanted but have you considered using disposable specially made plastic liners for the tank? If that eliminates the need for nitric acid so much the better.
Nick Clatworthy
Whitstable, Kent, UK
---
---
Q. Dear All,

This thread hasn't been commented on in the last 13 years so I thought asking my own question would be appropriate.

I am working on the team who are moving our electroless nickel plant to a new site. As part of this we want to use this opportunity to design a 21st century system that is suitable for operation for the next half century. We currently use PP baths and I know all the advantages and disadvantages of that. Could it be possible to fabricate a stainless steel tank which had a layer of graphene oxide (GO) on the surface? As it is higher on the galvanic scale than steel could a lower voltage or no anodic protection be used in this situation? I have read a few research papers that have said you can protect stainless steel with GO. Hopefully someone could add on this thought, I'm a chemical engineer by training so this isn't my speciality anyway!

Thanks,
Isaac.
Isaac Gell
Sheffield, South Yorkshire, UK
September 6, 2019
---