Where the world gathers for
plating, anodizing, & finishing Q&As since 1989
-----
How to hold Nickel Crowns in a plating tank
2006
I recently purchased a nickel plating kit to refinish some 4 short bumpers and many other miscellaneous plated pieces for an old BMW. The kit came with two sheets of Nickel, but it isn't enough to make the entire length of the 26" long bumpers. Because of the cost associated with the Nickel plates, which are a mere 0.020" thick, I bought a few pounds of Nickel Crowns. Now I'm trying to find information on what method to use to hold the crowns and how to arrange them in the tank to get a uniform coverage on the parts. Can you please provide some insight?
Thanks,
Douglas Cygan
Ed. note: Uh-oh. Maybe we should put the 'Silly' and 'Opinion!' icons on this letter before we go any further.
---
2006
I'm not sure what is meant by the Ed. note: "Uh-oh. Maybe we should put the 'Silly' and 'Opinion!' icons on this letter before we go any further."? Is this a stupid question? Is there something very obvious that I'm overlooking?
Douglas Cygan
---
2006
Hi, Douglas. Sorry, I didn't mean to imply that, and I apologize if it looks like I felt it was a stupid question.
The site has had, over the last 12 years, countless threads arguing for and against electroplating being conducted by hobbyists. They often quickly deteriorate into strong opinions and silly arguments. We place an icon on the index page warning readers to steer clear of topics they might find opinionated or silly.
Nickel crowns are intended to be poured into titanium anode baskets.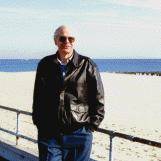 Ted Mooney
, P.E.
Striving to live Aloha
finishing.com - Pine Beach, New Jersey
---
2006
Hi Ted,
Thanks for clarifying that issue. I can see how professionals would feel about that, but I'm also sure that they too take on difficult tasks other than those they are proficient at just because they like the challenge of learning something new. Anyways, from what I have read about plating the ions travel in basically a straight line and so one part of my questions is when a part has a compound shape is it best to have a cage or anode that mimics the shape of the part or can the anode/basket just be placed in one location in the tank and the ions will flow to wherever there's an electrical charge on the cathode?
Thanks,
Doug
Douglas Cygan
[returning]
---
2006
It's not exactly that the ions follow a straight line, it would be more accurate to say that they take the path of least resistance--but even that is a little too simplistic. Actually, the amount of metal deposited is directly proportional to the amount of current that flows and more of the current will take the path of least resistance than will take a path of greater resistance. But in the end, if you want relatively even plating thickness you do need relatively even current flow and consequently relatively even distance from the anode to the cathode.

Mixing nickel sheet anodes with nickel crowns may be slightly problematical because most sheet is not sulphurized whereas most nickel crowns are. I think the crowns will dissolve preferentially, but they may work to your convenience.

You are welcome to challenge yourself. The question is whether the laws should be such you are welcome to engage, with no oversight, in processes which are highly regulated for a number of reasons including their generation of toxic waste. Good luck.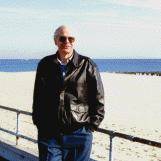 Ted Mooney
, P.E.
Striving to live Aloha
finishing.com - Pine Beach, New Jersey
---
2006
If your bumpers are 26 inches long, your tank must be longer or deeper than that. If we assume it is longer, for successful thickness control you will need the tank to be at least 36 inches long. The anodes should be positioned along the full length of the bumper, or at least as near as possible. There should be at least 6 inches gap between the anodes and bumper, so your tank width will need to be at least 18-20 inches, plus the width of your anodes, assuming the bumper is about 6-8 inches wide. Using nickel crowns is a good idea as it gives better control, BUT they need to be housed in a titanium basket - you will need two baskets, one for each side of the tank. You will also need to plate at about 20-30 ASF and (probably) about 4-6 V, so you will need a quite large rectifier. All this adds up in cost. You still have to buy your electrolyte, pumps, filters and heaters. This will allow you to start electroplating, but the problems don't stop there.

Firstly, you have to consider pretreatments - this is essential for good adhesion and will cost even more money in tanks and chemicals.

Secondly, as you are no doubt aware, nickel salts are excellent sensitisers and this can cause you and other subsequent dermatological problems,so you must take adequate health and safety precautions. Next you have a problem with disposal of waste plating solutions - the solutions are hazardous waste and extremely harmful to the environment, so you cannot just tip them down the drain. Waste disposal of hazardous waste is an expensive process and the contractors have you over a barrel - you just have to pay up. If you do decide to dump the liquids to drain, then you should seriously consider spending a not insignificant number of years in jail....

I am not associated with any commercial electroplating company, but have many years experience in electroplating technology. If I wanted to have some done, I would certainly use a professional outfit that has all the above requirements in place and under control. In the long run it saves one hell of a lot of money and angst.

Trevor Crichton
R&D practical scientist
Chesham, Bucks, UK