Where the world gathers for
plating, anodizing, & finishing Q&As since 1989
-----
Iron phosphate usage to aid powder coating adhesion
An ongoing discussion beginning way back in ...
2006
Q. We remanufacture small Automotive pieces under 17" in Diameter. These pieces are either Steel or Cast Iron (maybe Aluminum in the future). I would like to offer Powdercoating of select items. I purchased a basic Powdercoat gun,36" oven and 2 parts cleaning tanks.. up to now I have just been experimenting. I Blast the parts with Metal Grit to remove all rust/debris - parts come out real clean. I then rinse all dusts from the pieces in one of the parts cleaning tanks. In this tank is Water and Isopropanol Alcohol. Depending on the thickness of the metal I may or may not preheat the part. I shoot the parts with coating and place in oven for specified amount of time/heat/flowout, etc. I have tried powder from several sources (TGIC or Hybrid) - and overall adhesion seems a little poor to me …
So I decided to use another Parts Cleaning tank to keep Iron Phosphate in. I made a weak air agitator to slightly circulate the solution (hoping this would help clean while I am away at another work area). I am using Columbia Coatings Iron Phosphate solution which advises that it is a dip style solution. Directions say Dip for a few minutes and then let stand and then rinse off and the powdercoat. I have seen other sources that say Iron Phosphate coating will vary as to color/thickness.. This product did not seem to do anything.. I tested it with a piece of flat steel and also on a piece of Cast Iron... The steel slightly cleaned and the Cast Iron I air dried and within 10 mins the piece looked like it had scale/corrosion on it... I am expecting the metals to turn Blue or Black. Am I correct in any of this.
Please Advise
Steve Wayne Addis
powder coating - Fort Wayne, Indiana, U.S.A.
---
2006
p>
A.
Hi Steve,
You need to contact your iron phosphate supplier for instructions on how to make up the bath, how to run the bath, and how to maintain the bath. In most cases, the pH of the bath needs to be adjusted into the target range. And then the bath needs to be kept in that range. If all you did was dilute the product to the appropriate concentration and then ran the parts, you probably were running at too low of a pH.
The other thing to consider is whether the parts are clean. Your phosphating product sounds like a cleaner-coater, which means cleaning and deposition of phosphate coating are accomplished in the same tank. Areas where the soils have not been completely removed will remain un-phosphated.
George Gorecki
- Naperville, IL USA
---
October 9, 2008
A. Hi Steve. You're just the person I wanted to help. I've been Iron phosphating parts to get ready to powdercoat for 13 years now and I just want you to know you're on the right track. First of all if you have few $$ to spare get about six 400 gal. tanks.
Start off with a high alkaline cleaner (steel only!) heat it up to about 185 °F.; then your next tank will be a fresh water rinse; then use a de-scale acid dip to 145 °F and another rinse tank. Then your Iron Phosphate tank also at 145° F. Add two more rinse tanks. If you want, there is a sealer that is recommended after the Iron Phosphate and after the two rinses use the sealer. Put it in a 130 °F oven until dry. Hope you make the big $$. Good luck.
Monte Dahl
- Clinton, Washington
---
February 10, 2012
Q. I am having powder coating plant. I am not doing 7 tank process. But instead I am doing degreasing , water and then 3 in one phosphating. My job is CRC sheet thickness 1.2 mm. These sheets are free of rust. There is no rust on the surface. My question is if I do only degreasing and water and not 3 in one , will it give equal bonding strength.

Amit Kumar
Surat, Gujarat, India
A. Hi, Amit.
No, you can't skip phosphating and expect satisfactory results. Sorry, but pretreatment is a vital part of the finishing process. Good luck.
Regards,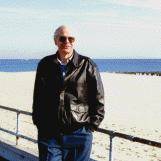 Ted Mooney
, P.E.
Striving to live Aloha
finishing.com - Pine Beach, New Jersey
February 9, 2012
---
---
July 4, 2018
Q. Hi,
I have recently set up a Powder coating facility that includes an electrostatic Powder gun and a 11 feet long 8 feet high 6.5 feet wide 4 inch fiber glass insulated Gas fired oven. The oven is made by me and up to the date; but no powder coating started yet.

Here in Bangladesh, Powder coating is a relatively newer trend and no good service provider we find. Therefore we face difficulties to master the art of phosphating. Only Indian-made 3 in 1 is purchasable at higher prices. So could you please teach me "how to make a home-brew 3 in one".

Phosphoric acid 85% concentration is available herein at very cheap price. I do believe that other ingredients can be found locally but before proceeding, I need to know the potential formulation of 3 in 1 and its recipe.

Please help me in this regard.
ATM Zakaria
---
July 2018

Hi Zakaria.
People are welcome to give you a formulation if they know one, but I think it's questionable that you will be be able to successfully operate that process without an in-depth understanding of it -- the more so because you'll have nowhere to go for help. But old phosphatizing books are available everywhere; and these days all patents are available on line for free, in which you can read their "claims" about what problems are common in iron phosphatizing and what they claim is the solution to those problems.
At the least, please carefully read all the threads about iron phosphating on this site. Good luck.
Regards,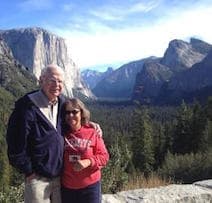 Ted Mooney
, P.E. RET
Striving to live Aloha
finishing.com - Pine Beach, New Jersey