Where the world gathers for
plating, anodizing, & finishing Q&As since 1989
-----
Chemical info on acid engraving
2006
Q. I work with an acid engraving process on stainless steel and brass. The process was put together by someone who no longer works here and I've had to learn the process second hand. Unfortunately I have no background in chemistry and I am in need of some direction on where to look for more information on maintaining the chemicals I have and their reaction to the metals so I can compensate if something begins to go wrong.
Jeremiah Pyle
---
2006
A. You say you have inherited a process. I don't know of any acid I would care to use to etch stainless. The good news is that the standard etch for both stainless and brass is ferric chloride [adv: item on eBay & Amazon] solution which comes ready made and requires no maintenance - unless you are in big production. It is (relatively) low hazard but you still need to know what first aid is needed for a splash in the eye, a leaking tank and all the other things that WILL go wrong. You do need at least some knowledge of chemicals to handle them safely - would you inherit a helicopter and try to teach yourself to fly?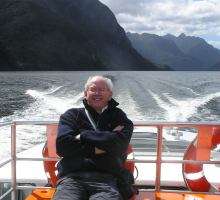 Geoff Smith
Hampshire, England
---
2006
As a matter of fact that sounds like fun. But anyway, I am using muriatic and ferric acids in a mixture but I was under the assumption the muriatic was in the mix for ss while the ferric was in for the brass pieces. Keep in mind I am not etching the entire pieces, just an engraving a few mils deep using a photo resist.
Jeremiah Pyle
---
2007
Q. I want to know how to engrave brass plate without using expensive machine. I know that chemical engraving exist but I don't know the exact process and chemicals being used. I want to learn it personally but I'm also willing to learn it through DVD the whole process. The information that you will provide will help me start a business.
Aloha Olalo Tejero
---
2007
A. Please don't try to start a business that you know nothing about based on answers you may receive on this board, Aloha. Particularly when you want to use dangerous chemicals ... safe and environmentally-responsible handling requires hands-on training. Please consider getting a job doing brass engraving first. Then, after you know how to do it, decide whether you wish to go into that business. Good luck!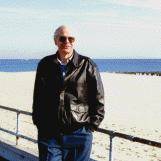 Ted Mooney
, P.E.
Striving to live Aloha
finishing.com - Pine Beach, New Jersey
---
S
I
M
I
L
A
R
L
Y

S
I
M
I
L
A
R
L
Y

2007

I wish to start a smalltime business of "NAMEPLATE MAKING".
Please guide me " How to etch Stainless Steel Nameplate?"
What Chemicals are to be used & process?
PLEASE HELP.

MR DEELIP MOPKAR

---

2007

I am working in Saudi Arabia since 10 years; recently I came to know about the engraving metals, I have Roland engraving machine and its working very good on phenolic, acrylic, wood and other plastic metal, my problem is it not recommended for stainless steel metal.
I'd like to know the procedure of chemical etching on stainless steel metal in bulk production please note I am new to chemical procedure. please advise.

Abdul Moiz Hashmi

---

2007

How to etch Stainless Steel sheet?"
What Chemicals are to be used & process?

ritesh khera

---

November 13, 2009

Hello with my full respect I want to know the chemical products I can use to engrave stainless and thank you very much

mohammad mokdad
---
November 13, 2009
Hi, folks. Geoff Smith already answered the question, so I'm not sure why people keep asking it. But if you read his answer and therefore search this site for "ferric chloride[adv: item on eBay & Amazon]stainless" you will see dozens of in-depth threads about etching of stainless steel with ferric chloride [adv: item on eBay & Amazon]. Good luck.
Regards,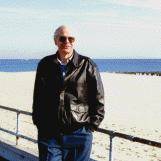 Ted Mooney
, P.E.
Striving to live Aloha
finishing.com - Pine Beach, New Jersey
---
January 25, 2010
Q. After etching SS304 for name plate making, we soak it in a solution of acetic acid [adv: item on eBay & Amazon] + common salt + lime for better ink / paint adhesion on etched / sunk surface. is it a correct method, else suggest the methodology I should adopt for surface preparation prior to painting, after ferric chloride[adv: item on eBay & Amazon]etching
rajendran vijayakumar
---
May 1, 2012
Q. Dear sir, kindly guide me to the best way to achieve my mission on brass engraving dies with chemical engraving by using ferric chloride[adv: item on eBay & Amazon]acid
Adegboyega kokumo