Where the world gathers for
plating, anodizing, & finishing Q&As since 1989
-----
Troubles with trivalent chromium precipitation
2006
Hello all

Usually I work with hexavalent chrome wastewater. The wastewater is provided by a de-tanning process and the final slurry is a mix among chrome and little bit of organic fibers.
I use sodium sulfite to reduce hexavalent chromium to trivalent chromium on the pH=2...After that the chromium is flocculated and precipitated by using NaOH till pH 8,5.
The problem is: Sometimes after addition of Sulfite and increasing the pH, the chromium wasn't precipitate. I'm wondering if there is any relation about amount of sulfite and ability to precipitate or not.
If I put sulfite in excess, the chromium precipitation would be screwed up? I don't figure out what is happening.....Do anybody know why I can't precipitate chromium after sulfite addiction?

thanks for all!
Rodrigo Lousada
---
2006
You're correct ø excess sulfite ion 'screws up' the precipitation. Measure the oxidation-reduction potential (ORP) so as not to use too much sulfite.

Also, after raising the pH to 8.5-8.75 range, the ORP should be about 0 mV. Raise with hydrogen peroxide or lower with sodium hydrosulfite [adv: item on eBay & Amazon], then add the flocculant.
Ken Vlach
[deceased]
- Goleta, California

Finishing.com honored Ken for his countless carefully researched responses. He passed away May 14, 2015.
Rest in peace, Ken. Thank you for your hard work which the finishing world, and we at finishing.com, continue to benefit from.
---
First of three simultaneous responses -- 2006

Filter the water with 0.45 micron paper. If the chromium is removed then you have a settling or solids separation problem. If it is not, check to see if it is hex or trivalent. If hexavalent then you have a reduction (sulfite) problem. If trivalent then you have a precipitation problem. If you are analyzing for total chromium then you must also remove all the organic particles.

Paul Morkovsky
- Shiner, Texas, USA
---
Second of three simultaneous responses -- 2006

Just adding to Ken's comment.
If you are adjusting with peroxide be very careful, as any excess will reoxidize the trivalent chrome back to hex in alkaline situations.
Hydrogen peroxide reduces chrome in acid conditions and oxidizes chrome in alkaline conditions.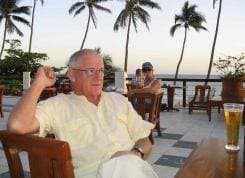 Geoffrey Whitelaw
- Port Melbourne, Australia
---
Third of three simultaneous responses -- 2006

Depending on the incoming concentration of H.C. in your waste stream You will need to determine the proper ORP to remove the H.C. I have had losts of luck running right at -300 ORP but do not assume this will work for you. The sulfite may actually drop the orp for you to your optimum level. I use an Iron based sulfide precipitant and I couldn't be happier.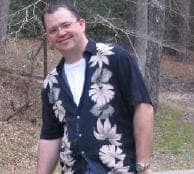 Ryan Cook
Toccoa, Georgia
---
2006
The culprit in high Cr residuals is not always lack of complete reduction to Cr3+. Sometimes, Cr will "hang up" in wastewater at 10 - 20 mg/l. The cause of this is, I think, the fact that Cr is trivalent, while most other target metal ions are divalent. This higher valency amplifies ionic strength effects.

I had a batch of waste some years ago that did this. Over the course of a week, I did some 80 separate treatment tests before finding the solution, which was to add a bunch of magnesium sulphate, then raise the pH and coprecipitate the Cr with Mg(OH)2.

More generally, you will frequently get better results with Cr removal if you add some mag hydroxide, lime, or ferrous sulphate ferrous sulphate [affil link] before the precipitation step. This is especially true with high TDS wastes.

Good luck.

Dave Wichern
Consultant - The Bronx, New York
---
2006
Indeed, this is related to the 'common ion effect', which most of us understand in principle, although I don't understand it in full detail. If you put magnesium or iron or aluminum into solution the amount of other metals that can remain in solution is reduced. So, get the iron or magnesium into the solution at low pH, and when you raise the pH less chrome will be able to stay in solution.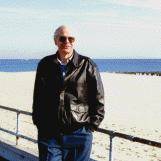 Ted Mooney
, P.E.
Striving to live Aloha
finishing.com - Pine Beach, New Jersey
---
2006
try this www.finishing.com/library/metalpH.html the concentration vs pH chart
Tommy