Where the world gathers for
plating, anodizing, & finishing Q&As since 1989
-----
Acid Etching Aluminum
2006
What is or are the best etchants to acid etch Aluminum, How should they be treated, i.e. heated like ferric chloride [adv: item on eBay & Amazon] ? what baumé if any ?


regards,
Peter Vasic
---
2006
Aluminum is very reactive. Diluted hydrochloric (muriatic) acid, sulfuric acid and ferric chloride[adv: item on eBay & Amazon]at almost any dilution above 50% will etch it. Strong caustic solutions (NaOH or KOH in water) will also etch it. Room temp.
Guillermo Marrufo
---
2006
H2SO4 and H3PO4 mixed solution
John Hu
---
2006
There is an etch commonly used in the microelectronics industry for etching aluminium. The solution is 80 ml of orthophosphoric acid, 10 ml of nitric acid, 10 ml of acetic acid [adv: item on eBay & Amazon] and 20 ml of water. The solution works best when heated to about 60 °C.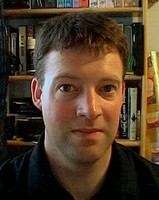 Dr. Gary Callon
University of Dundee
Arbroath, Scotland
---
2006
When you say acid etch aluminum, I assume you are not talking about pure aluminum as in 1100, but something in the 3,4,5,6,7XXX. For pure aluminum, you will probably want to use a caustic rather than acid.
James Watts
Navarre, Florida