Where the world gathers for
plating, anodizing, & finishing Q&As since 1989
-----
Need to plate through holes in PCB
2006
I am setting up a low capacity prototype shop and am looking for options to plate through some holes on a printed circuit board. Here are the details:

My crude and unreliable method so far:


Double sided PCB, copper both sides. I first drill the holes for the through holes while having the PCB covered on both sides with a clear film that has adhesive on it. Then, with only the drilled holes exposed, I have smear silver epoxy paste over the entire board filling the holes. I then put the board on a vacuum table to pull the epoxy through the holes, I repeat this back and forth a few times to get the stuff in the holes really good to the other side to make contact with the copper circles. Then let it dry at low temp in oven, remove sticky paper and it is done. This works ok on the through holes but cannot be soldered!

What I am looking for is a cheap low tech method to do something similar(tin or copper plating preferred), drill the holes for all through holes AND chips, dip the board in something, pull it out and have the holes METAL plated from side to side so that each side can be soldered where needed.

Other options for non-solderable methods: 1. conductive paint pulled through the holes.

Thanks for any ideas of options. I am in LA and would want to do this locally if you have a plating option for me. Connecting electrodes to individual copper traces is not an options, so it has to be electroless.
Todd Chapman
---
2006
In the old days, I'm told, copper pop rivets were used for this. But with billions of circuit boards built with plated-thru holes over the past 50 years, you really just need to read about the ways it's done rather than develop a way to do it, Todd. I think Coombs' Printed Circuits Handbook [affil link on Amazon] would be very useful for you.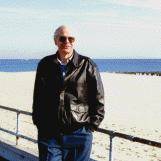 Ted Mooney
, P.E.
Striving to live Aloha
finishing.com - Pine Beach, New Jersey
---
2006
In PCB industries, Plating through holes in double side copper clads are plated by Electroless Copper. We can plate copper on Epoxy clads. Before plating we have to do Pelladium activation. you can try this one.
Prabhu.K.P.
---
2006
You might find Think & Tinker's products worth looking at. They sell a conductive hole wall plating ink, among other PCB fab supplies.
Eric Prigge
---
2006
The technology has been arround for at least 40 years and there is a world wide industry. The through hole process typically requires a plating line of about 20 tanks and the electroless plating bath needs knowledgable chemical supervision - and is not cheap to run.
If you want to get into this you have a steep and expensive learning curve.
The method you are using looks messy, and the electrical conductivity is questionable. (long term, copper does not get on well with many epoxies.)
The simple solution is to use wire and solder both sides.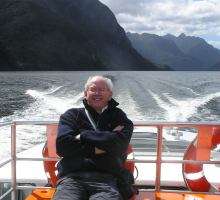 Geoff Smith
Hampshire, England
---
August 18, 2010
Setting up a through-hole electroless copper line is a very expensive and high maintenance solution. With which brings another set of challenges. If only certain holes are to be plated through the non plated holes will have to be either plugged before the electroless process to prevent plating the holes in the electroplating stage or cover them with resist during the electroplating and etch out those holes post electroplating. Sometimes the tinting/covering of holes break during the cleaning process before electroplating and you get bleed through plating of what should be non plated holes.

Palladium is very expensive and is one of the components of electroless copper. If your working on a small scale you might consider the through hole wiring in your manufacturing.

The electroless copper I have been familiar with uses strong caustics and formaldehyde along with the palladium. A very expensive waste treatment situation as well.

Best of luck

JB
Joe Boo