Where the world gathers for
plating, anodizing, & finishing Q&As since 1989
-----
Why federal law requires all coins to bear the word Liberty
2006
Hello, my name is Abigail. I am 15 years old and in the 9th grade. I wanted to know why federal law requires all coins to bear the word Liberty. I used the search engine Google online and could not find any help. Can you help me please?
Abigail B
---
2006
Apparently it was written into the coinage act of 1792 and has never been modified.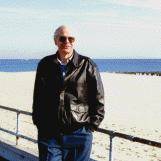 Ted Mooney
, P.E.
Striving to live Aloha
finishing.com - Pine Beach, New Jersey
---
2006
I am Abigail B, once again, asking a question. I have looked on the internet and everywhere and can't find the answer to this question. My question is Do pennies have "reeding" or "milling" around the edges and why or why not? Can you please help me? I am in the 9th Grade.
Abigail B.
---
2006
Does "everywhere" include the library, Abigail? Some states and cities have "homework hotlines" where librarians handle student questions and urge the kids to come into the library and learn something, Abigail. Ask your teacher for help locating such a service.
The problem with searching for answers on the internet is that you will retain so little of it that it's an absolute waste of everybody's time. That is because the learning reinforcement tools -- seeing the words and concepts, spelling the words, writing the words by hand, hearing the words said, pronouncing the words, the sort of "muscle memory" that your mind needs to "cut grooves" and retain information -- are all absent. But if you don't care, and your parents don't care, and your teacher doesn't care, and the administrators don't care, who am I to care? So . . .
When coins are made of precious metal there is a temptation to shave some of that metal off the coin, pass the coin off at full value, and retain the shavings for profit. To make that more difficult to do undetected, coins may have the milling you refer to. Since pennies are made of almost valueless copper plated zinc, there is no temptation to do that and no need to mill them.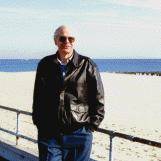 Ted Mooney
, P.E.
Striving to live Aloha
finishing.com - Pine Beach, New Jersey