Where the world gathers for
plating, anodizing, & finishing Q&As since 1989
-----
WHITE GOLD TURNING YELLOW
Ed. note; This is an interesting thread, and only one of many. But before you get too confused, you might want to start with our FAQ on Rhodium Plating and White Gold to get an overall tutorial understanding :-)
2006

OK I SPENT A LOT OF TIME READING THROUGH A LOT OF THESE Q&A. NO ONE IS ACTUALLY ANSWERING THE QUESTION I HAVE SO I WILL ASK. IS THERE A SUCH THING AS WHITE GOLD OR IS ALL WHITE GOLD PLATED WITH RHODIUM? I HAVE MY ENGAGEMENT RING AND WEDDING BAND I HAVE HAD THEM FOR A FEW MONTHS NEITHER HAVE CHANGED YELLOW. I GOT THEM FROM 2 DIFFERENT JEWELERS. I ALSO HAVE A WHITE GOLD NECKLACE WITH A WHITE GOLD HEART PENDANT THAT I TAKE A SHOWER WITH EVERYDAY THAT HASN'T CHANGED A BIT. THE GIRL I WORK WITH BOUGHT AN ENGAGEMENT RING SET WITH WEDDING BANDS WITH HER FIANCE AND GOT ENGAGED 1 MONTH AGO AND HERS TURNED. THEY TOLD HER THE SAME THING THAT HER SKIN CHANGED IT AND THEY ARE REPLATING IT FOR HER. ALL I WANT TO KNOW IS THERE A SUCH THING AS WHITE GOLD OR IS IT ALL PLATED.
THANK YOU, NIKKI
NICOLE D
---
2006
Pure 24 karat gold is gold colored, Nicole -- there is no such thing as an isotope of gold that is white. But jewelry is rarely made of 24 karat gold because it is very soft (I don't think you could make prongs from it). Instead, pure gold is usually mixed with other metals for use in jewelry. If it is half gold and half other metals it is 12 karat. And if the other metals in the mix are white and bleaching metals, like palladium or nickel, the 12 karat alloy can be fairly white, and that is called 12 karat white gold.

If the jewelry is highly polished and as shiny as chrome, it is almost surely rhodium plated. If it is not shiny, it is probably not rhodium plated. But all jewelry that is rhodium plated should be made of white gold because as the plating wears thin in spots, the contrast with yellow gold will be unacceptable whereas with white gold you may see nothing but a faint dullness in spots when the plating wears.

I think that in times past rhodium was only plated onto white gold jewelry, never onto yellow gold. I think this because I never saw otherwise, although I'm not in the jewelry industry and not in the loop. I know that today some jewelers put rhodium on yellow gold; many people including me think that this is shoddy practice, but the longer it goes on and the more pervasive it becomes, the less able we are to say it's "unethical". So remember where you bought it, and don't patronize a jeweler who sells rhodium plated yellow gold.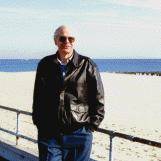 Ted Mooney
, P.E.
Striving to live Aloha
finishing.com - Pine Beach, New Jersey
---
2006
I too have been reading up about White Gold and why it may turn Yellow. However, today I saw the wedding band that I really liked in a very well thought of 5th Avenue Jewelers (here in New York). The Sales assistant told me something that I don't really understand.
He mentioned that a white gold ring may turn yellow, and it may turn yellow in a year or in 50 years depending on how I use it and how "my natural body chemicals react with the gold". He even started telling me that it's common for some people who take blood-pressure medication for that to increase the chance of the white gold turning yellow!
So I asked him if the white gold was rhodium plated and he said it is not "plated" but "infused". He said the rhodium is contained within the whole ring.
Do you think this can be possible?
Thanks for any help.
Mundo Richardson
---
2006
There is some truth to the assertion that body chemistry can speed the yellowing of gold, but all-in-all his story is "infused" with BS.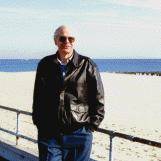 Ted Mooney
, P.E.
Striving to live Aloha
finishing.com - Pine Beach, New Jersey
---
2006
Based on this very informative website, I have come to the conclusion that white gold over yellow gold will produce "lackluster" (excuse the pun) results. If this is the case, would I experience more favorable results by having the ring dipped in platinum? Or possibly nickel, and then white gold? Any information you can provide would be helpful.

Thanks!
Greg Plum
---
First of two simultaneous responses -- 2006

I've been wearing the same white gold ring since 1965. It's still white, and was not rhodium plated. I think you're being given a certain amount of BS.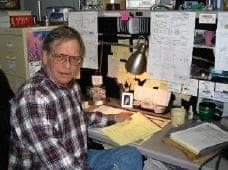 Jeffrey Holmes, CEF
Spartanburg, South Carolina
---
Second of two simultaneous responses -- 2006

Insist that they certify that it is 100% white gold alloy and what karat it is--IN WRITING-- with an instant money back guarantee. If not buy elsewhere. There is no plate that will last forever!
James Watts
Navarre, Florida
---
2006
My husband and I will have been married for one year next month! We got our wedding bands (white gold) from the same store and upgraded my yellow gold engagement ring to white gold as well. We let the jeweler know we were upgrading because we didn't like the yellow gold and she never said anything about our rings turning gold, which both of our bands have now. If they know this is going to happen why don't they let the customers know before the purchase? We then went to the store to ask them about this and they then told us it was due to our body chemistry and this does not happen to everyone. Can you please clue me in a little more on white gold. Would platinum be a step up at all?
Corinne MulQueen
---
2006
Hi Corinne,
14k white gold is typically 58.5% pure gold, 22% copper, 12% nickel, and 7.4% zinc. Some white golds can contain silver, palladium or platinum as the "whitening alloys". White gold is not mined as such. In fine jewelry, white gold is cast by the jewelry manufacturer mixing the metals with the percentage alloys as I listed above. Twenty (20)% of the world population has allergies to nickel, which is still used as an alloy in the US for white gold. I am not a dermatologist, and I don't know how someone's body chemistry can absorb or wear off only the white alloys in the ring that is cast. The white alloys are not just on the surface of the ring, they are part of the complete composition of the ring, just as certain steel alloys are cast. Electroplated rings are considered costume jewelry and are not to be sold as 10-24k jewelry. The only exception would be a rhodium plate over the white gold which is commonly done in the fine jewelry field to add brilliance and strength to the piece. Pure platinum jewelry is very expensive, and I would not settle for platinum plating,it will wear off over time. If you want to stay with white gold you could request palladium or platinum to be cast with the gold instead of nickel. I would take the rings back and go with a jeweler that can meet your needs. Good Luck!
Mark Baker
---
2006
I just saw a presentation that of women 30 and under, 40 percent have nickel allergy. Once you have it you have it, so that means going forward a minimum of 40 percent of all women will have nickel allergy. I'm beginning to think it may be that virtually 100 percent of the population is allergic to nickel, but the rest of us just haven't been sensitized as intensively as the under 30 women with their earrings and other piercings.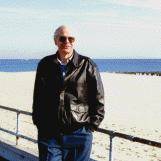 Ted Mooney
, P.E.
Striving to live Aloha
finishing.com - Pine Beach, New Jersey
---
2006
My husband bought my engagement ring about a year ago. When he finally found the ring that he wanted, they only had one remaining. It was almost 5 whole sizes too big, but he bought it anyway, because they told him that they would size it for free. The ring was white gold. I took it to have it sized and when I got it back, the whole bottom part of the ring had a yellow hue to it. You couldn't really notice it unless I pointed it out, but Now that we have gotten married, and I have the wedding band with it, the ring looks really bad. I talked to a friend of mine that runs a pawn shop and knows a good bit about jewelry, and she told me that the only difference between white and yellow gold is the temperature it's heated to. I was wondering if when they sized it they may have "over heated" it and that's what caused the change of color. I'm also wondering if there's anything that I can do to get it back to it's shiny silver color it was before it was sized so that it will match the wedding band the way it should.

Any suggestions?
Sheryl Herr
---
2006
I don't think the pawn broker is right this time. The ring can be rhodium plated, which is not a big deal; depending on the quality of the job it could last months or several years.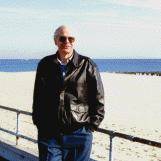 Ted Mooney
, P.E.
Striving to live Aloha
finishing.com - Pine Beach, New Jersey
---
2006
I have a yellow gold ring that was passed down so to speak and don't really wear yellow gold. Should I get it plated or try to find a new setting for the diamonds. How much should it cost for a good job and will it wear off. What do they plate it with and when I get a white gold band will they match? thanks.
Roberta Boschert
---
2006
My engagement ring was white gold but after a short time it turned an ugly yellow. It was cheap and bought from a department store. When I took it back to complain, I was told my skin 'ate' the gold and turned it yellow. I figured it was a crock of s**t and just returned the ring for a full refund. I had to get progressively louder and more embarrassing before they gave me the money but eventually I got it. It seems that the 'skin chemistry' tale has been around for awhile because this was 16 years ago. I think it is an excuse for shoddy workmanship so buyer beware - get everything in writing if you buy white gold.
Lisa Rammell
---
July 30, 2008
Hi there-My darling fiance bought my engagement ring via eBay and the ad was for a white gold ring. Well, the ring arrived and it was certainly more a 'pale yellow gold' than a white. I took it in to have it sized and asked the jeweler if they could 'make it white again'. He said sure, and 7 days later I picked up my very clean and shiny pale yellow gold ring. Grr.
I was taken aback at the time so I didn't say anything-thought my eyes were playing tricks on me. I'm REALLY not a fan of yellow gold in any capacity and I'd like to see it as 'white' as possible. Should a professional jeweler be able to return a 60 year old 14K ring back to 'white' without damaging it? Does it really depend on the alloy content of the ring? Oh, so many important questions...

Many thanks,

Audrey
Audrey Forth
---
July , 2008
Hi, Audrey. Please read the FAQ; it really does try hard to explain everything about this situation. It seems that you have an unplated white gold ring whereas what you really want is to have it rhodium plated. I think the jeweler simply buffed it, not realizing what you wanted; or this particular jeweler doesn't offer rhodium plating. Tell him you want it rhodium plated, and it will come back brilliantly glitteringly dazzling white. You deserve to be happy with your engagement ring and when it is properly rhodium plated, you will be! Good luck

Regards,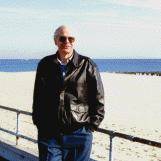 Ted Mooney
, P.E.
Striving to live Aloha
finishing.com - Pine Beach, New Jersey
---
February 18, 2009
The skin chemistry thing is bogus. I got my engagement ring and wedding band from the SAME jeweler. The engagement ring started turning yellow after about 3 months. However, my wedding band is still its original white gold/silver color a YEAR later! I wear both bands on the same finger, so I doubt very much that my body chemistry had anything to do with the ring changing. It just basically boils down to shoddy workmanship.
Tanya Ross
February 19, 2009
I'd call it shoddy design more than shoddy workmanship, Tanya :-)

Rings are very high wear items that will wear all the way through in a couple of decades. So it doesn't matter what you coat it with, it will wear through pretty quickly. The problem is that the underlying metal should be a pleasing shade of white gold and it apparently isn't.

Regards,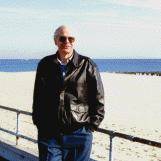 Ted Mooney
, P.E.
Striving to live Aloha
finishing.com - Pine Beach, New Jersey
---
December 6, 2010
I know you are vehemently against rhodium plating on yellow gold, Ted. I have actually told the customer about rhodium plating over yellow gold before, but ONLY if they really wanted to make their yellow ring look white. I do tell them about the repercussions of plating rhodium over yellow gold (plating wears off fast and looks bad just as fast, also having to very frequently replate), so that they know exactly what they are getting. I almost go so far as to recommend against doing it, but I want to make all options available to my customers. I know for a fact that there are some jewelry manufacturers doing this but they aren't nearly as clear on this practice as I am with my customers.
Michael Rodriguez
February 17, 2013

Hi Michael. I try to not be vehement about too many things, as it can lead to a short and unpleasant life :-)
If a customer brings you a piece of yellow gold jewelry and you explain why plating it white will be unsatisfactory and short term, there's nothing wrong with you plating it for them! But if a customer comes in and sees a setting for sale and says they'd prefer the same setting in white, and the jeweler simply rhodium plates the yellow setting, that's dishonest.
Regards,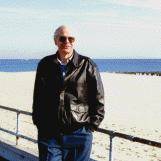 Ted Mooney
, P.E.
Striving to live Aloha
finishing.com - Pine Beach, New Jersey
---
---
Q. My white gold ring turned yellow after cleaning it in the solution that the jeweler (who made the ring) gave us.

I also had a platinum ring in the cleaner but that didn't change ... just the white gold.

Why did that happen? Thank you for any help!
Joseph Reyes
February 16, 2013
February 17, 2013
A. Hi, Joseph.
I can't answer your question, but do warn you not to put multiple different items into jewelry cleaner simultaneously. You may remember an old high school chemistry lab where you put a copper item and a steel nail in a solution and the nail becomes spontaneously copper plated. One material can coat the other object if immersed simultaneously.
It sounds vaguely possible that the rhodium deplated from the gold ring.

Regards,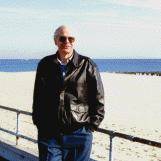 Ted Mooney
, P.E.
Striving to live Aloha
finishing.com - Pine Beach, New Jersey
---
Q. Heike Menke
August 4, 2013
What would you recommend buying for a 2mm necklace; 10K, 14K white gold, or sterling silver rhodium plated? I mean obviously there is a cost difference. I do know gold is stronger than silver. If the necklace is a 2mm rope chain even in silver, it is strong enough to support the pendant I have. My concern is how fast the rhodium plating will wear off a chain. If it just wears off where the pendant rubs against the chain, I could polish it in silver and it should look fine. If it is white gold, and turn yellow in that spot, I would have to re-rhodium the whole chain. Which would you buy?
A. Hi. I'd go with the rhodium plated sterling silver for the reason you say.
Regards,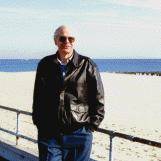 Ted Mooney
, P.E.
Striving to live Aloha
finishing.com - Pine Beach, New Jersey
August 6, 2013
---
August 26, 2013
Q. Hi again,

Thank you for your reply. I have now been told that silver is stronger than gold. My pendant is 14K white gold. If I buy a silver chain (rhodium plated) -for the reasons mentioned above. Will I damage the bail on the pendant significantly more than if it were 14 or 10K white gold?
Sorry if I seem particular. It is an expensive pendant.
Heike Menke
---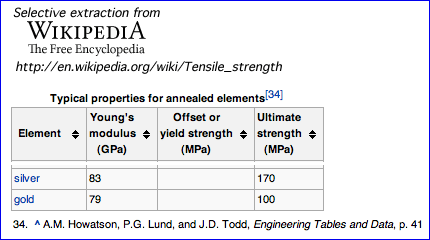 August 2013
A. Hi. Although pure silver is "stronger" than pure gold, there is an awful lot involved in determining which is stronger when it's part of a jewelry item: it depends on the purity (pure is softer), the alloying materials, the degree of anneal, etc. -- but they are both metals and are quite strong. Sorry, but the wear on the bail is similarly hard to predict. I think the best way to minimize wear is to go with a larger silver chain if you don't find that too expensive or too ungainly. Good luck.
Regards,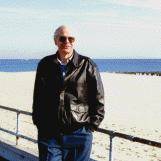 Ted Mooney
, P.E.
Striving to live Aloha
finishing.com - Pine Beach, New Jersey
May 3, 2018
A. I have just realised from reading this website that the apparently white gold ring that we bought in Latvia does not have a white metal base but yellow metal. This with rhodium plating serves for rubbish quality and continuously wears showing a shiny yellow gold. Not a happy bunny as it was sold as white gold, which suggests that it should be the white metal base. It was bought nearly 2 years ago, so don't think I could take it back? Although when my fiancé goes back in a week he will be making it quite clear to the shop that we bought it from that we are not happy!

Many thanks for the interesting, yet disappointing information.
Kristy Champion