Where the world gathers for
plating, anodizing, & finishing Q&As since 1989
-----
Scrapping a rectifier with maximum return
2006
Q. I bought a used rectifier that turned out to be junk. It was supposed to be a Clinton 1500 amp and low ripple. Instead, it is a 2500 amp unit and without any filtering of the ripple. Beyond that, the windings are literally hanging at an angle as the frame is broken.

I decided to kill my plans to set up a tank electropolishing system (only do field EP) and want to salvage this rectifier for the copper and anything else of value.

The guys at Clinton were really helpful. They indicated most of the weight (estimated 900# to 1200#) is silicon steel. The scrap metal recyclers in my area say they don't give anything extra for silicon steel. Is there any place that does?

How much copper will I likely be able to salvage? Any ideas?

Any other suggestions of making the most of a purchase of a lemon?

Thank you.

By the way, I bought this unit from a new advertiser here at Finishing.com.
Todd Turner
---
You've praised this site in other postings here, Todd, and apparently you like this idea of a free site for camaraderie & advice, funded by advertising. Now you post a letter that names and publicly praises a company which doesn't advertise here, while simultaneously planting doubts about the integrity of all the rectifier companies that do, and informs those who are considering it, that they will be guilty by association :-)
If you don't see anything ludicrous, I don't know what to say :-)

A. I think you might ask either that helpful manufacturer, or a rectifier refurbishing company, or another used equipment dealer if the unit is salvageable. The fact that it is too big for you and is unfiltered does not decrease its value to others (although a broken frame probably does). Good luck.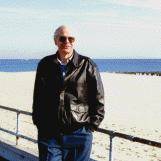 Ted Mooney
, P.E.
Striving to live Aloha
finishing.com - Pine Beach, New Jersey
2006
A. The problem started with not having a firm quote/contract with enough boiler plate to protect both parties.
If you bought it as is, it is your problem. Most dealers will take it back otherwise, with you paying the shipping.
Unless it was stated that it was a 1500 amp unit, a 2500 amp unit certainly qualifies as capable of producing 1500 amps. A three phase unit operated at 40% of rated capacity normally does not require filtering as it is low ripple. Note that there are a lot of definitions for ripple. They are actually better than most (but not all) commercial single phase units for the broad range of amperages that might be used.
James Watts
Navarre, Florida
---
Q. I understand fully that I got what I paid for ... my responsibility. I trusted this individual and learned my lesson. I'm just wanting to get the most for the scrap metal at this stage of the game.

When the rectifier arrived in my shop the internal framework holding the windings was bent and not even attached in some areas. I doubt it is worth repairing. I just want to get some scrap value out of the hardware.

The copper is no problem but the local salvage yards don't differentiate between silicon steel and generic steel. Does anybody know of a salvage operation that will give pay anything extra for silicon steel?

Thanks,

Todd
Todd Turner
2006
2006
A. Junk dealers will not pay more for silicon steel, even though it costs more, because it is just makeup for steel that will have other materials added to get the desired alloy. It would cost too much to keep it separated unless you had several train car loads.
Anybody local that can overhaul the unit for you?
James Watts
Navarre, Florida
---
---
Converting a 3-phase rectifier to single phase
Q. Parin Sheth
March 13, 2014
Is it possible to convert a 3-phase rectifier into a single phase rectifier?
March 2014
Hi Parin. I think we'd need information both about the rectifier in question and your needs and reasoning before anyone could hazard a guess. Thanks.
Regards,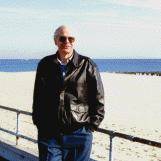 Ted Mooney
, P.E.
Striving to live Aloha
finishing.com - Pine Beach, New Jersey