Where the world gathers for
plating, anodizing, & finishing Q&As since 1989
-----
Repairing crack or hole in rinse tank
2006
What could I coat the inside of a metal rinse tank that would seal it and withstand being under water. It has a black coating on it now that has a hole through it and the tank.I would like to re-coat the inside of the whole tank.
JAMES JANES
---
2006
I'd say use a drop in liner, and schedule the tank for replacement as soon as practical.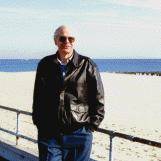 Ted Mooney
, P.E.
Striving to live Aloha
finishing.com - Pine Beach, New Jersey
---
2006
The tank you are talking about is the caustic rinse/Nitric desmut rinse tank on the Anodizing line I am assuming James, The way is was fixed when I was there was with a 2-part epoxy putty. The operators always Drained the tanks dried them, and then the patch was applied. The tank is steel with a rubber lining that was applied years ago. A drop in liner would be Ideal however the configuration of this rinse tank will not allow it to be done that way being that the tank dimensions are roughly 3.5 ft wide 8-10 foot long and 4 ft deep with the over flow weir running the entire 8-10 foot span.

How would I fix it?

I would Install a new drain on the back wall of the tank, 3" CPVC, sch. 80. That would flow to the next tank. Make sure the new drain is located BELOW the level of the overflow weir. (Or seal the overflow weir by welding a plate across it. (I know the weir is devastated I remember it well)

Dry the tank completely, apply the epoxy patch and then follow up with a thick coat of the Rubber bedliner they sell that you can roll on.

Let me know how it turns out.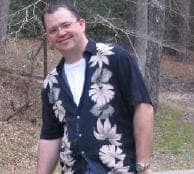 Ryan Cook
Toccoa, Georgia
---
2006
Hi James,

It sure seems that Ryan knows your tank !

Consider EPON 828 .... That was the SHELL epoxy, I believe, that cured under water ... usage for steel pilings in the saltchuck.

As Ted said, consider a drop in liner ... funnily enough, you can get el-cheapo swimming pool liners at different thicknesses, too ... but not as good as the proper liners.

But why did Ryan suggest a CPVC outlet UNLESS there's a temperature problem ... otherwise use a good ole PVC bulkhead adaptor.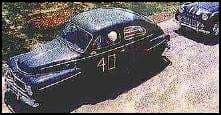 Freeman Newton
[deceased]
(It is our sad duty to advise that Freeman passed away
April 21, 2012. R.I.P. old friend).
---
2006
True enough. CPVC because the lack of water flow through that tank inhibits proper rinsing and the PH stays around 10-12 with a HUGE amount of Sodium Hydroxide buildup on the walls of the tank. But PVC would work. (James there used to be some extra CPVC back behind lobo in waste water)

*James and I once worked together, he is a great man with a heart the size of Texas*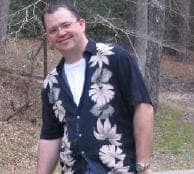 Ryan Cook
Toccoa, Georgia
---
2006
I want to thank everyone for there input. Special thanks for Ryan as he knows our process all too well.
JAMES JANES