60,000 Q&A topics -- Education, Aloha, & Fun
topic 40136
Max. Hard chrome plating Thickness
A discussion started in 1999 but continuing through 2020
1999
Q. I am looking for a chroming process to buildup bearing journals on heat treat shafts that have been ground slightly undersize.
I once saw a process that utilized a paste, an applicator and a small power source to produce a very rough satin chrome finish to the part while it rotated slowly in an engine lathe. The process was effective at salvaging parts that would have been scrapped and for repairing worn machine parts.
Any help in identifying this process and/or a source for equipment would be appreciated.
Don Golien
- Clarksville, Arkansas
---
1999
A. The process that you refer to is Brush Plating. There are numerous vendors of the solutions and equipment. Brush chrome historically is a "cap", very thin applied over nickel or cobalt or other choice of metal. Liquid Development Corporation has a trivalent chrome gel that requires flow thru technology that is capable of a thicker coating of chrome. It is not capable of thicknesses from a chrome tank, but is quite a bit thicker than "regular" brush chrome.
An engine lathe is an expensive device to use if you are using the lathe as the negative source. It does the bearings no good. Nearly every brush plate vendor sells a rotating device that can be mounted on a table top, making drip collection a lot simpler and the equipment significantly more portable.
Solutions other than the trivalent chrome are sold by many vendors, so shopping can save money if you are going to use it a lot; and buy from a well known company.
You may not need chrome. Hardened nickel or cobalt may be enough.
James Watts
- Navarre, Florida
---
2006
A. I want to add (many years later) that we have successfully repaired industrial engine's crankshafts using chroming processes. OEM do not recommend this practice but, instead of buying a new crankshaft, which usually takes 8 to 10 weeks to be delivered from factory, we can in eight days rebuild the damaged bearing surfaces back to original specs. For any industrial process this means equipment availability and up-time for achieving production targets.
Juan M. Gonzalez
- Bogota, Colombia
---
---
To minimize search efforts and to offer multiple viewpoints, we combined previously separate threads onto this page. Please forgive any resultant repetition, failures of chronological order, or what may look like readers disrespecting previous responses -- those other responses may not have been on the page at the time :-)
---
---
2006
Q. I would like to know from experts the following:

1) Can we deposit chrome plating up to 0.75 mm thick on the hardened bushes, to increase the Dia by 1.5 mm. (166,5 to 168 mm)?
2) The bushes with increased dia. are to be fitted using Liquid Nitrogen. Will chrome plating be affected by Liquid nitrogen? Will it get peeled off?

Will appreciate if someone can answer urgently.
Regards,
Jardosh Pulin
- Mumbai, India
---
2006
A. Theoretically yes, but hard chrome is too brittle (less than 1%) compared to 15% or more for steel and may spall or chip. For that thickness it will also be cracked. The cracks may be thin and shallow but, depending on process parameters, they may penetrate into the base material allowing for corrosion products to undermine it. Nickel (particularly from a sulfamate bath) can be deposited to that thickness and even more. Its elongation matches that of steel. Other options: thermospray (less adhesion), press fit of another bushing.
Guillermo Marrufo
Monterrey, NL, Mexico
---
2006
A. Guillermo is right. Most aircraft repairs usually call out a chrome thickness between .003-.005 inches (.076-.127 mm). Once chrome gets thicker than this the part starts to take on the metallurgical properties of chrome rather than the base metal. Nickel plate and grind to a thickness that will allow a subsequent chrome plate and grind to the final dimension leaving the .003-.005 inches of chrome.
Tim Hamlett
Decorative Plating - Miami, Florida, USA
---
---
April 12, 2013
Q. I want to perform hard chroming on shaft in order to compensate the reduction in thickness where bearing installed. The temperature around shaft is 200 °C. Does hard chroming maintain its strength at this temperature?
Asim Rehman
Engineer - Karachi, Pakistan
---
April 12, 2013
A. Hi Asim. Chrome plating should be okay, but electroless nickel plating or brush plating with nickel may be easier (and probably better). When you say "compensate the reduction in thickness", though, I hope you are referring solely to restoring the dimensions; you cannot neck down a shaft and then compensate for the loss in strength by chrome plating it. Good luck.
Regards,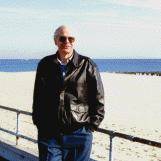 Ted Mooney, P.E.
finishing.com - Pine Beach, New Jersey
Striving to live Aloha
---
April 14, 2013
Q. Thanks Ted Mooney, P.E. RET, Yes I was referring to restore the shaft dimension where bearings are installed. Further I also want to know what are the parameters to check the hard chroming quality?
Asim Rehman
[returning]
Engineer - Karachi, Pakistan
---
---
May 5, 2013
Q. We are facing problem in balancing the rigid shaft, i.e., after performing balancing of the shaft, if we remove the shaft from machine and again install by rotating 180 degrees, the machine again shows that the shaft is unbalanced. Have also tried in different machines but same result comes. Please help on this.
Asim Rehman
[returning]
Engineer - Karachi
---
May 7, 2013
A. Perhaps there is a confusion with the term "unbalanced".
Balance refers to mass distribution around a center or axe, not dimensions. Dimensional variations are usually referred to as "run-out".
Guillermo Marrufo
Monterrey, NL, Mexico
---
May 7, 2013
A. Chrome for bearing shaft repair should be put on at 0.005" minimum and ground to no less than 0.003" per side.

Grinding requires lots of coolant and the proper wheel. The wrong choice of resin and grit will lead to failure! It requires very thin passes or it will peel from the heat.

QC is what your customer wants. Normally if it is sort of bright with no white areas, it probably is good IF it lives thru the grind operation.

Judging from your last post, the machinist is loading the part off center, both times, probably in the same direction with the part rotated 180. Off center is definitely a machinist problem.
James Watts
- Navarre, Florida
---
May 10, 2013
A. Sir: If your shaft was hard chrome plated, and was not ground properly, it is probably "off center". This means that your shaft is not completely round after plating and grinding; this will make your shaft vibrate after installation. I will recommend that you take a digital micrometer or caliper and measure the area that was plated all around, see if you find different readings. Thanks.
Nick Cordero
Plating Specialist - New York, New York
---
May 17, 2013
A. I don't mean to start a discussion about geometry or mechanics here but I have to disagree with Mr. Cordero's comment about roundness. A diameter could be perfectly round and still run out. In situations of very tight tolerances, this is generally a consequence of part distortion or different machining operations using different surfaces or items of the part (i.e., between centers or resting on journals). Regards,
Guillermo Marrufo
Monterrey, NL, Mexico
---
---
Maximum Hard Chrome Plating Thickness for Hydraulic Piston Rods




March 17, 2015

Q. Sir,
I am a hydraulic engineer and We are repairing the chrome plating for a Marine, hydraulic cylinder for a huge Hitachi shovel. Due to some rust on the base metal, after rust removal we would have to plate 500 mm thick hard chrome thickness to maintain previous size. The application is the boom cylinder and would work at a 45 degree angle, in a marine environment.

Is 500mm coating too heavy, and would it peel off in a marine dredging environment?
What would be the optimal hard chrome plating thickness for these rods? The size of the rod is 220 mm dia by 3.5 meters long.

Thanks
Jomy.

JOMY JOSE




hydraulic engineer - ABU DHABI





---

March 23, 2015

A. I think there's something askew in your numbers 500mm x two = a meter diameter increase on a shaft which is only a quarter meter now?

Jeffrey Holmes, CEF

Spartanburg, South Carolina
---
---
316SS Part Is Undersize
August 20, 2017
-- this entry appended to this thread by editor in lieu of spawning a duplicative thread
Q. Can we repair the Dia. of SS-316. Because first we have done machining, but after machining the dia. is 1 to 2 thou down. So Please tell us can we increase this dia. with heating or compression or with any other thing? Otherwise our part will be scrap :-(
Ahmad Kareem
- Saudi Arabia
---
A. Hi Ahmad. I've never heard of anything of the nature of trying to squeeze a shaft longitudinally to make it bigger in diameter. But it probably can be nickel or chrome plated. Good luck.
Regards,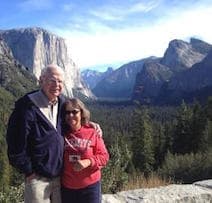 Ted Mooney, P.E. RET
finishing.com - Pine Beach, New Jersey
Aloha -- an idea worth spreading
---
---
November 17, 2017
Q. My spindle shaft needs 0.05 mm chrome plate thickness. The shaft size went down and now it needs 0.127 mm thickness of chrome plating. Is there possibility of peel-off in later stage?
Balaji Somangilee Balan
Larsen & Toubro Ltd - Chennai, Tamilnadu, India
---
November 22, 2017
A. Usually, it is not a problem to have 50-150 microns (0.002"-0.006") of hard engineering Chrome per side on a round part. To prevent peeling, surface has to be properly activated (depends on base material: for regular carbon steel or low alloy steel - reverse etch in Cr plating solution). It's recommended to plate a little over required size and grind the deposit to size. Also Hydrogen embrittlement relief bake is critical immediately after the plating.
Leon Gusak
- Winnipeg, Canada
---
---
March 30, 2020
-- this entry appended to this thread by editor in lieu of spawning a duplicative thread
Q. I am working on a servo repair, and we typically chrome plate the piston rod, for better durability and oil sealing. It was brought up that the maximum thickness of the chrome plating is recommended to be 0.020 inch, and that our piston rods would require up to 0.010 inch over that maximum. It's my current understanding that the brittle chrome may spall or chip at this thickness. Should we allow it? Or should we consider nickel plating before chrome plating?

Thank you for your input.
Sarah Rask
US Army Corps of Engineers - Portland, Oregon, United States
---
April 2020
A. Hi Sarah. We appended your inquiry to a thread on the subject, and pending additional replies it looks like nickel plating before chrome plating is a sounder approach as suggested by Guillermo and Tim. Good luck.

Regards,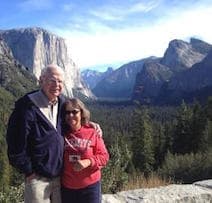 Ted Mooney, P.E. RET
finishing.com - Pine Beach, New Jersey
Aloha -- an idea worth spreading
---
April 20, 2020
A. Hi, Sarah. We repair a lot of parts to restore their dimensions after wear/erosion. According to our experience, maximum chrome layer thickness recommended is 0.010-0.012 inch. Thicker chrome layer could crack during the grinding process. The best practice is to plate low stress sulfamate nickel layer (any thickness you need), to machine it to 0.004-0.007" less than the final dimension needed, plate chrome and grind it to the final dimension.
Good luck.
Alex Sirota
- Lod, Israel