Where the world gathers for
plating, anodizing, & finishing Q&As since 1989
-----
How to glue copper pennies together to make hobby structures like castles, sculptures, etc.?
Q. Glueing pennies to pop cycle stuck without using a hot glue gun? I want to make a cross from popsicle sticks and cover them with pennies. I have done this before using a hot glue gun but some students are too young and may get burned. Can you help?
Iris Garrard
VBS director - Carthage, MS
May 3, 2023
---
---
⇩ Closely related postings, oldest first ⇩
---
---
2006
Q. As a hobbyist I am building/making miniature objects (houses, castles, sculptures, etc.) out of glass, wood, rocks, plastic and plexiglass. Now I am working on a new project. I am trying to glue Canadian pennies together for a while (in order to build a sculpture), but every product I have tried unfortunately has failed. Currently I am a student.

I would be happy if somebody could answer my question.

Thank you for your consideration.
Josip (Joe)
[last name deleted for privacy by Editor]
---
Silaprene

(as an Amazon Associate
& eBay Partner, finishing.com earns from qualifying purchases)

2006
A. Clean the pennies well before adhering them, try silaprene adhesive.
Tavinder Channa
2006
A. Dip the pennies in vinegar [adv: vinegar in bulk on eBay & Amazon] for a few minutes to clean them, let them dry and then glue them together with epoxy resin (e.g., Araldite).

Trevor Crichton
R&D practical scientist
Chesham, Bucks, UK
2006
A. Joe
Avoid epoxy adhesive [adv: item on eBay & Amazon] if you want a reliable bond. Copper reacts with epoxy (or more correctly the hardener). Brass and copper can be epoxy bonded but need to be tin plated first.

The best "glue" for copper is solder. You need 60/40 Tin Lead solder sold for electronic work with a non corrosive flux core. It is common and cheap. It comes as a wire and you may need to flatten it slightly by rolling or gentle hammering - it is quite soft. Get your cents direct from the bank and handle them by the edges and you will probably not have to clean them. Cut (small) pieces of the solder wire and assemble the stack. Place in an oven at about 190 - 200 °C (the solder melts at about 185 °C) To separate the stack or to make other shapes, a small hobby blowlamp works fine.
PS. Don't get paranoid about the lead in the solder. It produces no measurable fumes below 400 °C Any fume is from the flux -- don't go sniffing it!
One other fact you may be able to use -- most modern copper coins are only copper over a steel core - they can be magnetised - be creative!
Good luck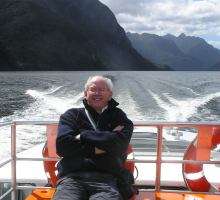 Geoff Smith
Hampshire, England
----
Ed. note: American pennies since 1983 are copper over a zinc core rather than a steel core; they cannot be magnetized.
---
---
Gluing Copper Pennies On Rocks for Garden
June 24, 2013
Q. I'm looking to glue copper pennies on rocks for the garden. I understand that this keeps slugs and other undesirables away from the garden plants. Problem, I don't know what glue to use. I do know that epoxy reacts badly with copper, so that won't be the answer, also I have never heard of Aldrite before tonight and have no clue as to where to purchase that. Also Silaprene Adhesive is an unknown item for me as well. Last I heard there was a simple type of glue that could be used, unfortunately I was cut off before I could hear the title of it. Soooo, I'm looking to see if anyone can help me find a glue for my rocks, and eventually for my garden. Thank you.
Teresa Misale
A. Hi. I think Crazy Glue will work fine.
Regards,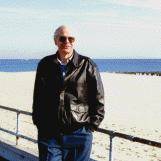 Ted Mooney
, P.E.
Striving to live Aloha
finishing.com - Pine Beach, New Jersey
---
---
May 7, 2016
Q. I want to build a wishing well fountain made from pennies, or purchase a fountain and adhere pennies to it. Do you have any suggestions?
Gerri Gibson