Where the world gathers for
plating, anodizing, & finishing Q&As since 1989
-----
Coating Contributing to Fatigue Failure of 7075?
2006
My company is currently receiving a number of failure reports from the field on a hydraulic pressure vessel. Analysis of the failure site (internal threads) has shown that fatigue is the cause.

The part is forged and machined 7075-T73 aluminum. The finish is called out as MIL-A-8625 / MIL-PRF-8625 [affil link or DLA] type II anodize, class 1 (not-dyed). I would expect this to yield a color that is similar to untreated aluminum (gray), however several of the parts I have received from the field are yellow/gold. There is an area of the part that is treated per MIL-C-5541 [affil link], class 3. I understand that this type of coating may yield a yellow color. My assumption is that the entire part has been coated per MIL-C-5541.

These parts were tested to the theoretical operating conditions several years ago and passed without a problem. I can only assume that the part was in fact coated properly at that time.

I have several questions:
1) Are my assumptions about the color of these two coatings correct?
2) What is the relative affect on fatigue life/strength induced by the two coatings?
3) Assuming the part was completely coated per MIL-C-5541 instead of MIL-A-8625, might that have a negative affect on the fatigue strength?
Greg Holmes
---
2006
7075 is alloyed heavily zinc, and it is normal for the anodic coating to have a gold-like sheen to it after a type 2 process. Anodizing is a dielectric coating, while the conversion coat is not. An easy test would be to use an ohmmeter, and test for continuity to see if the part was processed per your specifications. I wouldn't think that a conversion coating would cause fatigue problems, but anodizing does, indeed reduce the fatigue strength of aluminum (I believe it may be as much as 33%, but I'm not sure).

If the coater is anodizing the threads, have him mask them (will increase your coating cost), or perhaps installing helicoils will solve your problem.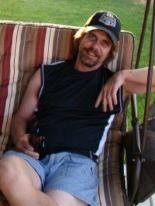 Marc Green
anodizer - Boise, Idaho
---
2006
Thanks for the help. Turns out that the coating is in fact anodize. Unfortunately, we are required to have the anodize on all surfaces for corrosion protection. So since we can't increase the strength by removing the coating, we are currently looking into ways to reduce the stress in that area of the part.
Greg Holmes