Where the world gathers for
plating, anodizing, & finishing Q&As since 1989
-----
pH of Rust
2006
My question is exactly complicated to search for so I'm asking this website to respond. I need to know the pH of rust to explain the process of corrosion
Zi H
---
pH Paper
on eBay or


(as an Amazon Associate
& eBay Partner, finishing.com earns from qualifying purchases)

First of two simultaneous responses -- 2006

You might be having a problem finding information, Zi, because I don't think rust has a pH, the corrosive agent that is causing the rust will. If you put a piece of metal in some water and it rusts, you might want to find out what the pH of the water is. You can buy test strips to check pH.
I'm still amazed at how popular this rusting experiment is!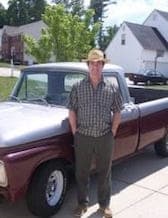 Sheldon Taylor
supply chain electronics
Wake Forest, North Carolina
---
Second of two simultaneous responses -- 2006

You've got it backward - the rust is the corrosion product, not the thing that causes corrosion.

I think that there is a FAQ that you can get to from the homepage that explains how corrosion works - it should answer a lot of your questions.
Jim Gorsich
Accurate Anodizing Inc.

Compton, California, USA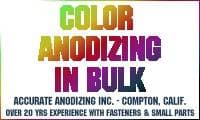 ---
2006
Rust consists of different iron hydroxides and oxides according to the conditions in which it formed. Also, the outer, middle and inner (next to the metal) layers of the rust will differ. Find "Characterization of rust on ancient Indian iron" on the Internet.

Measure the pH value of your rusted metal using pH paper (from teacher or a swimming pool supplier). Rinse the surface with the purest water available (distilled or de-ionized) and leave wet. Lay a strip of pH paper on the wet rust and wait for it to change color. This will give the pH of the rust surface.

Also, find "Solubility Equilibria" by DM Sherman, University of Bristol. It describes the solubility of alpha-FeOOH (mineral name: geothite) in water. From the diagram on page 10, FeOOH and Fe(OH)3 co-exist in water over a pH range of about 6.5 to 9.
Ken Vlach
[deceased]
- Goleta, California

Finishing.com honored Ken for his countless carefully researched responses. He passed away May 14, 2015.
Rest in peace, Ken. Thank you for your hard work which the finishing world, and we at finishing.com, continue to benefit from.