Where the world gathers for
plating, anodizing, & finishing Q&As since 1989
-----
Vacuum cadmium plating issues & answers, problems & solutions
July 15, 2021
Q. Having Trouble getting vacuum cad to adhere to 13-8 stainless. Any Ideas? Wood's Nickel is not a option for Vacuum Cad.
Chris Kim
- Daytona Beach, Florida
---
---
⇩ Closely related postings, oldest first ⇩
---
---
Vacuum cad fatique question
2002
Q. We process H-11 tool steel threaded parts and we are achieving fatigue results of 300,000 cycles and more prior to Vac-Cad plating. The parts are then sent to the plating company and lightly blasted with low pressure using glass bead or aluminum oxide. We have found that over the years we have had better luck with the Glass Bead and we have tried different platers. The problem is, we still are experiencing too many failures. We require 65000 cycles at final testing and we are not even meeting that. The finish on these parts are more rough after the plating. We can see this through metallurgical evaluations. Is there another way to pre-treat these parts prior to plating and still achieve the adhesion? We must plate to MIL-C-8837 and we would prefer not to acid clean unless it is more beneficial. Is the time between plate and post bake as critical as the cad plate per AMSQQP416 [affil link]?

Thanks,
Don J. Huffman
- Torrance, California, USA
2002
A. The VacCad plating process should not reduce the fatigue strength of the steel but your preparation treatment may. Have you tested the fatigue strength after preparation but before VacCad plating?
Donald M. Mattox
Society of Vacuum Coaters
Albuquerque, New Mexico
---
2002
Q. No we have not tested fatigue prior to plating as the spec requires that plating shall be done immediately after abrasive pre-clean and the parts are not plated at our facility, but at an outside source. Can you recommend a pre-clean light blast prior to plate? We have tried Aluminum Oxide and Glass Bead.
Don Huffman
[returning]
- Torrance, California USA
---
---
Applying cadmium on nitrided surface
2002
Q. We have parts made from 15-5ph h110 condition which are required to be liquid salt bath nitrided per AMS2753 [affil link]. The problem is that our print requires us to cadmium plate over the nitride per AMSQQP416 [affil link] type II class 2. Several platers have tried unsuccessfully to get the cadmium to adhere to the nitriding. Shot blasting after nitriding helps but is inconsistent. Any suggestions?
JULIAN FERNANDEZ
- Harwood Heights, Illinois, USA
2002
A. You might want to look into vacuum cad deposition. Basically, rather than using a wet solution, the cadmium is evaporated onto the parts in a vacuum chamber. I would expect the adhesion to be much better. This is a commercial process, so you shouldn't have any trouble finding a source. Check the listings of commercial suppliers at this site.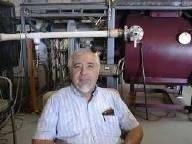 Jim Treglio
-
scwineryreview.com
PVD Consultant & Wine Lover - San Diego,
California
---
2002
A. Julian,

You have to ask your nitride supplier to reduce the white layer during his process (by the double stage I believe). This layer forms spontaneously on top of the steel and does not accept any plating easily. Then, implement a method to further eliminate it yourself. Blasting is a good way but has to be perfected and controlled to yield desired results.
Guillermo Marrufo
Monterrey, NL, Mexico
---
---
Touching up vacuum cadmium plating
2006
ACRONYMS:

"Dalic" is a tradename (derived from the names of the inventors Charles DALLOZ and Georges ICXI) for a brush plating process.
Q. Hi. I am wondering if anyone out there has had experiences with vacuum cadmium adhesion issues when used with Dalic cad solutions (used in brush plating processes) -- specifically repairing a void in a vac-cad plated surface?

Also, what is known to affect adhesion on a post vac-cad plated surface? Oils, acids, etc.?
Kim Kaercher
Plating shop employee - Detroit, Michigan
---
"THE" brush plating book:
Electrochemical Metallizing
by Marv Rubinstein
from eBay,
Abe Books
or Amazon
(affil links)
2006
A. Brush touch up of any cad plate will look ugly. Even if it flawless, it will look significantly different. Vac cad will be thin, so the activation procedure will probably destroy that layer. This gets to be a problem at the tape masking edge. Brush plating likes lots of liquid, so any drips on unprotected surface will partially strip it.

I would work hard on fixing any vacuum cad problem rather than touch up. I was paid well for doing it on regular cad plating and it was ugly. Fortunately the DCAS inspector was satisfied with the coverage and it was painted.
James Watts
- Navarre, Florida
---
---
Cadmium Bloom Repair
March 6, 2010
Q. Hello,
I have several vacuum cadmium plated parts that were packaged in wooden containers and stored in a non-controlled environment. As a result they have developed cadmium bloom. Is there anything that can remove the bloom? Finished appearance is not important.

Thanks
Tommy Campbell
Engineer - Fairfax, Virginia, USA
May 8, 2010
A. Cad and its compounds are considered a poison. Bloom indicates that much of it has degraded. So, you really have a closed road situation. Even if you could clean the parts, the residue would be regulated and your parts would not be adequately protected. Best thing is to strip and re-plate them.
Guillermo Marrufo
Monterrey, NL, Mexico
---
---
November 17, 2013
Q. Gentlemen,

Recently we had some issues related to Vacuum CAD, Type II, Class 2, where after a minimum buffing repair and after the parts received the dye chromate coating, this exposed localized bare spots minimum in size about 1/4" diameter or so. Any idea what I can do to perform a touch up operation that can be acceptable? I would like not to have to strip the parts and have them to go all over thru the chamber process; if anyone an help will be greatly appreciated.
Victor Arias
- Mission Viejo, California, USA