Where the world gathers for
plating, anodizing, & finishing Q&As since 1989
-----
Polypropylene coated steel sewer drains
1999
Dear Sir/Madam:
We are a PVD coatings industry, and coat different types of metals for decorative purposes. I came across a little problem and I was wondering if anybody could be of any help to me. I would appreciate to hear from you.
The substrate is a steel metal with Cr, Ni, and Cu electroplating. The metal is a sewer drain. It seems like our client during their production and cutting of the metal leaves a thin film of polypropylene that is embedded to the metal. Unfortunately it cannot be peeled off. We have tried putting through ultrasonication but only some come off while others don't. We cannot dissolve the film off without hurting the substrate metal and coating it with PVD with the film on it is risky and can cause outgassing. If you have another alternative as to a way to remove this plastic coating I would appreciate to hear from you. Thank you for your time and regards.
Ara Missirian (QC Co-ordinator)
Ara Missirian
- Ontario, Canada
---
First of two simultaneous responses--
1999
Good Morning ,
I believe you will need a burn off oven , similar to those used for stripping racks . Polypropylene is pretty much chemically inert , there are a few chemicals that will touch it , but nothing to current memory. Check with your local supplier / authorities for exhaust requirements ,as the burnt polypro will give off a smoke , that may require treatment before exhaust. high enough heat should burn off any residue as well , leaving product cleanable in normal solutions.
Hope this helps.....
Ron Landrette
plating equipment supplier - Bristol, Connecticut
---
Second of two simultaneous responses--
1999
Hi Ara !
I'm a little confused about not only the 'part' but also how in the heck your customer supposedly applies PP during a cutting operation!
In Toronto I believe you have the H.Q. of the plastics industry (don't ask me for the number etc. as I haven't a clue even though I worked in Ontario long enough). You could ask them.
You say you can't dissolve it (a helluva job, anyhow) without hurting the substrate metal, which I find hard to believe. Why, anyhow would the metal be affected? Only very virulent solvents might perhaps eventually dissolve PP, perhaps cause it to swell. Ketones are nbg but maybe some aromatics. Anyhow, I'm exceedingly doubtful that any solvent will work. What about heat? Surely, at around under 300 degr. it should 'burn' off? Even if it didn't burn off completely, maybe a rough carbonised residue would be left which would probably lend itself to bonding your PVD material.
Pardon my ignorance, but what is PVD? I am v. familiar with PVDF, PVC, CPVC, etc. etc but had never heard of PVD!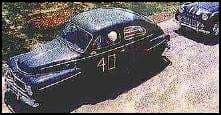 Freeman Newton
[dec]
(It is our sad duty to advise that Freeman passed away
April 21, 2012. R.I.P. old friend).
---
1999
PVD isn't a type of plastic, Freeman, it's Physical Vapor Deposition.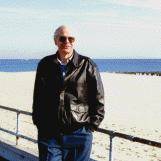 Ted Mooney
, P.E.
Striving to live Aloha
finishing.com - Pine Beach, New Jersey