Where the world gathers for
plating, anodizing, & finishing Q&As since 1989
-----
How to prevent galling on stainless steel bolts & nuts
1999
Q. I produce pipe couplings and stainless steel clamps.The bolts which tighten the products as the nuts are made of stainless steel 304. I have problems of galling (cold welding).I would like to know what kind of lubricant can use (need to be dry ..or dirt will stick to it while installing the product ). I also need the machine or the process to coat it .
Danny Krausz
- Tel Aviv, Israel
---
1999
A. To prevent galling on type 304 stainless steel we suggest hard chrome plating a deposit of .0003"-.0005" thick.
Stephen Ward
- Canada
---
1999
A. We use to apply a Teflon coating on the bolts and nuts to prevent galling. It works very well.
Jordi Pujol
- Barcelona
---
2002
Q. I am considering using 304 Stainless steel bolts to connect aluminum (6061) shape to aluminum (6061) plate. In this application I need to minimize the amount of magnetic material inside my vessel and I cannot use a lubricant because the vessel is under a vacuum. I am concerned about galling. Do I have to chrome plate the fasteners? Is this very expensive? Any other options?
Donald Sokol
- Oak Ridge, Tennessee
---
2002
Two approaches I have heard of is silver plating the bolts or using Nitronic stainless steel, a grade designed to prevent galling.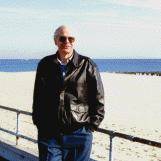 Ted Mooney
, P.E.
Striving to live Aloha
finishing.com - Pine Beach, New Jersey
---
August 12, 2009
Q. In addition to above methods kindly let me know if Xylan coating of SDSS fasteners also prevent galling
Ravindra Maurya
- Mumbai, India
---
August 12, 2009
A. Hi, Ravindra. Jordi has suggested Teflon coating, and Xylan isn't much different, so it's probably okay. But anything that prevents the stainless from contacting the stainless will prevent galling. So for the best answers, please try to follow the style of the two previous inquirers and describe the details of your situation rather than casting the proposition in the abstract; there is no such thing as "better" or "best" except in response to a detailed list of the requirements. Thanks!
Regards,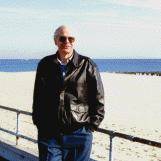 Ted Mooney
, P.E.
Striving to live Aloha
finishing.com - Pine Beach, New Jersey
---
September 24, 2010
Q. I have run into galling problem with stainless steel nut on stainless steel threaded part. Would it work better if I use cadmium plated nut on stainless steel threaded part?
Kenneth Lai
product designer - Woburn, Massachusetts, USA
---
September 27, 2010
A. NO!!
Hi, Kenneth.

Cadmium is a biocumulative poison very similar in its effects to mercury and lead, and we are all working hard to get it out of the environment except when it is especially necessary. A key to whether it is necessary is whether there is a combination of properties required which substitutes cannot meet. When you are looking to match only a single property (non-galling), cadmium is probably a bad choice. Good luck.

Regards,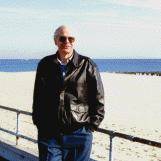 Ted Mooney
, P.E.
Striving to live Aloha
finishing.com - Pine Beach, New Jersey
---
---
Flash chroming to prevent stainless steel galling
May 23, 2014
Q. We purchased a pump with a 2-1/4 inch Stainless Steel shaft, with a threaded Stainless Steel nut. We experienced galling of the nut to the threads on the shaft. The pump manufacturer has proposed "flash chroming" the shaft threads to prevent galling. Is this a good solution for galling of stainless steel threads?
Kevin McCann
Power generation - Two Rivers, Wisconsin, USA
---
May 2014
A. Hi Kevin. We appended your inquiry to a thread where Stephen W. asserts that it is. Although there are other alternatives, I believe the pump manufacturer and Stephen that 0.0003 to 0.0005" of chrome is probably a good solution.
Regards,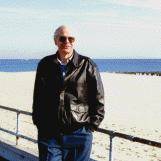 Ted Mooney
, P.E.
Striving to live Aloha
finishing.com - Pine Beach, New Jersey