topic 4074
Zincating of aluminum: single or double and why?
(1999)
On the subject of - Zincating aluminum . As a process engineer for a relatively new plating company, I am always looking to prove why certain methods are incorporated into certain processing of base metals. Aluminum is one of which requires Zincating of the surface, and while that's not hard to get platers to understand , the "why" of zincating, what is most difficult is to get them to understand the why of "double" zincating and the benefits. Yet while I stand at the aluminum pre-plate line , I see single zincates more than I do doubles, I yearn to get some one to back me on the reasons for this double zincate- VS- single.
I am responsible for corrective actions on rejects and thus I answer them as to blistering/poor adhesion off aluminum, with " improper surface treatment" We plate EN direct on aluminum, and also live entry cyanide copper strike. So here is my request. HELP me explain better the benefits of double -VS- Single Zincate on aluminum. And any other input you can give on the processing of cast alum.
Thank you much.
todd Huehn
- Blaine, Minnesota
---
First of two simultaneous responses--
(1999)
Hi todd.
When you zincate aluminium, well, aluminium and zincate change each other. The first etching in zincate is to build up etch structure in the aluminium area only for pure aluminium not cast aluminium. You remove this zincate layer in hydrofluoric acid or nitric acid and etch in the zincate for a second time about 20 sec; this zincate has a hexagonal compounding with the aluminium substrate. If you do this for example on cast aluminium, the aluminium area will then get a high contamination in the area because the area is too much to etch. This contamination can be hard to remove and can also destroy the EN bath. Most Lab reports will show you this. The zincate compound is harder when you double zincate. I hope this will help you. I have really tried to translate this into English.
Regards,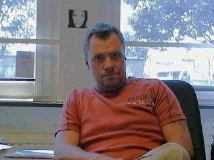 Anders Sundman
3rd Generation in Plating
Consultant - Arvika, Sweden
---
Second of two simultaneous responses--
(1999)
Todd, the shortest answer I can give is this: The difference between the single vs. double zincate is that the first film is rather thick and spongy. You can see this by the dark color on the parts. As you strip the first coating off and re-apply it you see a much different appearance. This is because the second coating is thinner and more dense than the first. The zincate strip doesn't take the first coating off entirely, thereby providing a good base for the second coat. The differences between parts plated with one zincate dip vs. two are usually better adhesion due to the E.N. or copper strike bonding much better to the part. A single zincate film will tend to dissolve more quickly in a plating bath before the initial coating is formed. Sometimes this leads to blistering and peeling of the coating when stressed or heated.
Jim Conner
Anoplex - Dallas, Texas USA
---
(2000)
-- this entry appended to this thread by editor in lieu of spawning a duplicative thread
Hi!
What are the best bath and parameters of zincating the very tiny micro-condensator connectors from low Cu (<1%) Al alloys? The main demands to the Zn coat are the coat uniformity, the low electrical resistance of Al-Zn transition layer and the ability to be a proper pre-coating for the succeeding electroless Ni. We have been facing the unexpected problems with this coating parameters since Cu contents of Al alloy was reduced from 4% to 1% and less.
Thanks and regards,
Vladimir Salman
- Ashdod, Israel
---
---
Zincate blistering on aluminum
August 1, 2013
Q. I am a Manager of a shop in which we manufacture and plate parts for assembly in the electrical industry.

We manufacture a hinge made of aluminum and the finishing process requires that we tin plate the aluminum. As the parts were coming off the line, we noticed they were badly blistered. Our process for aluminum plating has parts go through a cleaner to remove oils (ENPREP 109), rinse, then Aluma Prep (which is an etch), Nitric acid bath at 40-50%, rinse, another etch (Etch 150), rinse, Nitric acid at 30-40%, and then Zincate-CN, Copper CN, rinse and finally Sn.

I was told by my process techs that the initial nitric is to strip the racks to maintain proper current flow and the second nitric bath is to remove any oxidation from the parts.

The line operator topped to show me that it is in fact the zincate that is blistering. We have not been able to figure out why though I have my supsicions; I am not a chemist or chemical engineer by preofession so I am seeking some help here.

It has been suggested here that we wash and bead-blast the parts first...I don't think that would help.

Any suggestions would be helpful. Thanks!
Thomas Koczkodan
- Auburn, Maine, USA
---
August 2, 2013
A. Since you are tin plating anyway, consider using immersion stannate as a prep instead of zincate. Blasting should not be necessary, but if you do it, the blasting media MUST be designated "for aluminum only" so that we do not imbed any iron from the gun parts somebody sneaked in on the night shift.

Robert H Probert
Robert H Probert Technical Services
Garner, North Carolina
---
August 5, 2013
A. The zincate bath temperature and immersion time are both critical variables. In my experience, a temperature of about 70 °F was best, but too long or too short an immersion time also caused blistering.

A double zincate process can often eliminate blistering.

It is critical that the copper bath be relatively low efficiency, and to enter the bath live (with current on) since the thin layer of zinc will dissolve rapidly, resulting in blisters.

Lyle Kirman
Lyle Kirman
consultant - Cleveland, Ohio


This public forum has 60,000 threads. If you have a question in mind which seems off topic to this thread, you might prefer to Search the Site