Where the world gathers for
plating, anodizing, & finishing Q&As since 1989
-----
Electrogalvanized steel with Iron phosphate pretreatment
1999
Q. I am interested in pretreating A-60 electrogalvanized steel in a five stage iron phosphate aqueous wash system. Parts will be painted with a polyester powder paint. Can I get 800 hours salt spray with this system. What chemistry should I use?
Jim Brock
Little Rock, Arkansas
---
1999
A. Hi Jim,
Phosphating + powder coating on galvanized steel should be able to pass 800 hrs of the salt spray test if you get quality coatings. There are a number of commercial phosphating processes available in the market. Good luck!
Ling
Ling Hao
- Grand Rapids, Michigan
---
1999
A. Hi, Jim
If electrogalvanized steel is treated with iron phosphatizer, the texture of treated surface will be zinc-phosphated-like what could withstand over 1000 salt fog testing hours.
Regards,
Jun
Jun Q. Zhang
Cincinnati, Ohio
---
2000
A. Electrozinc is easily phosphated but amorphous coatings will not achieve the performance that you require. Paint delamination will occur in salt spray after 200+ hours from damaged areas. To achieve adequate performance in your 5 stage AP plant you will need either a chromate final rinse or one of the new technology silane-Zr rinses.
Roger Bridger
Surrey, UK
---
2000
A. ONE CAN ACHIEVE 800+ SALT SPRAY HOURS -- ASTM B117 [affil. link] WITH AN AMORPHOUS OXIDE COATING IN A 5-STAGE IRON PHOSPHATE OPERATION, PROVIDED A QUALITY CHROME-FREE FINAL SEAL IS USED AND MAINTAINED. OUR CUSTOMERS ARE DOING IT.
RICH PODOLSKI
- LINCOLNSHIRE, Illinois, USA
---
2000
A. What you're after is possible. Like Rich said, you'll need a good final rinse, and a closely controlled process, but people are doing it several places now, consistently. Find a good pretreatment company and they should be able to tell you exactly how to get the job done.

Jeff Watson
- Pearland, Texas
---
2000
A. 800 hours is easily achieved when using the correct products. Fe phosphate may give these results but is dependent upon final rinse employed, Cr based may not be acceptable, try Zirconium or Silane based.
Alex Jennings
Hawarden, North Wales
---
---
2000
Q. I have found pretreatment of electrogalvanized sheet steel problematic. Where I used to work, we had a dip tank system for precleaning/phosphatizing/sealing of parts to be powder-coated. The challenge was getting a soak cleaner that could do the job for all the parts we ran, without damaging the electrogalvanized coating. Most seemed to be too alkaline to allow sufficient degreasing, removal of grease-laden fingerprints, etc., from the parts without damaging the zinc coating (many of which were literally dripping with oil when we received them, I know --hard to believe). Or the electrogalvanized coating was contaminated with some sort of waxy substance (probably one of the newer environmentally friendly lubes for sheet metal break operations) -- used to drive me crazy!)
Any insight into this problem would be appreciated. After all, it would seem that the only reason to bother phosphatizing the part would be to ensure that the edges of the parts where they were cut in the breaking/forming operation were coated, were it not for the fact that coating seems to act like a magnet for any sort of oil or grease contamination. I would surmise that it may have helped to prevent outgassing under the powdercoat from the zinc coating? Also, phosphate pretreatment of parts would tend to "repair" any damaged areas or scratches in the electrogalvanized coating that occurred during the fabrication process. What do most operations use that regularly have to deal with electrogalvanized parts...in the way of cleaning solutions that will remove the oils/grease/waxes from the electrogalvanized coating without damaging it?
Mike Solvie
Spokane, Washington
---
---
February 2, 2014
Q. We are using galvanised Iron for our products. Currently we are doing Iron phosphate pretreatment prior to powder coating. Experts please let me know answers for my below query.

1. Life of powder coating on G.I with Iron phosphating.
2. Expected salt spray test hours for the above type of pretreatment.
3. If 500, 1000 hours of salt test is passed what is respective life of powder coated parts for the outdoor products.

Regards,
Elayaraja Balasubramanian
- Manama, Bahrain.
---
February 2014
A. Hi Elayaraja. As you see, we appended your questions to a thread where some of them were already well answered. Assuming that you are getting good micro-etching of the zinc from your treatment with iron phosphating chemicals, and are assured of good adhesion, you should get quite good salt spray hours and quite good real life.
But your 3rd question is perennial and has been asked and answered here dozens of times: there is only at very best a loose correlation between salt spray hours and real life hours because the corrosion mechanism is different, the way the corrosion-fighting reaction products form on the surface is different, etc., etc. Never try to use salt spray hours as a predictor of real life except this way: if salt spray hours decline, something has gone wrong in the process, and real life is in jeopardy as well. Good luck.
Regards,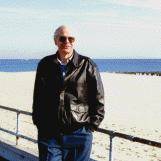 Ted Mooney
, P.E.
Striving to live Aloha
finishing.com - Pine Beach, New Jersey
---
---
Salt Spray Testing of Zinc Phosphated Electro galvanized Panels
April 23, 2014
Q. Hi,

This is in line with the Salt spray testing on GI substrates. In a typical salt spray process the coated panels are usually scribed (X-cut) up to base metal and exposed to the atmosphere in salt spray chamber.

We have faced delamination of coating (after approx. 500 hours) from the scribed area a few times, even though the test panel was run through a freshly made Zinc phosphate pretreatment system. It is a full system of 10 tanks with process and chemicals are from a reputed international brand. Sample panels pretreated in the presence of chemical supplier after fulfilling the required parameters. Sweep blasted panels showed better results than the non-blasted panels. Treated panels are properly dried and coated with one of the best brand Polyester powders (80 microns minimum). My questions are:
a. Apart from treatment and powder coating process, does any other factor influence Salt spray testing?
b. Confirm whether Sweep blasting is necessary to avoid failure?
c. Anticipated results with Chromate treatment?
d. Is there any procedure to check panels for HDG substrate without scribe?
e. What is the maximum creep allowed on powder coated HDG panels?

Waiting for your valued replies.

Thanks & Regards
Sellappan Thiagarajan
- Chennai, Tamil Nadu
---
April 23, 2014
A. You mention "electrogalvanized" and "HDG".
These are quite different.
HDG is immersion in molten zinc to form zinc iron alloy coating. "Electrogalvanizing" is a misnomer for electroplated zinc.
Different thickness (and life is proportional to thickness) and different adhesion mechanism.

But salt spray is a poor predictor of life performance for any zinc coating. The result bears no resemblance to real life performance.

For testing powder coating using this method there is a standard that describes acceptable limits of creep.

Geoff Crowley
Crithwood Ltd.
Westfield, Scotland, UK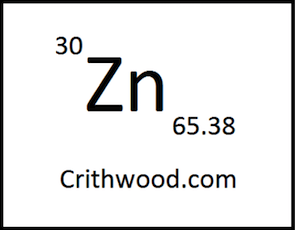 ---
April 25, 2014
Q. Mr. Geoff,
My title is wrong. My discussion is mainly on HDG substrates. Any inputs for Electro-galvanized material salt spray tests are welcome. Worked with both systems but having issues with both (salt spray testing). Had excellent results for mild steel and aluminum panels.

Thanks for the correction.
Sellappan Thiagarajan
- Chennai, Tamil Nadu
---
April 25, 2014
A. I think the question is "what do you want from a test?"
If you want a standardised test that is reproduceable from one time to another, that doesn't cost a silly amount, and which doesn't take "forever", then salt spray has some merit.

If you want a test that gives some indication of life expectancy then I think salt spray next to useless.
It calls for damaging the panel under test, whereas the standard calls for immediate repair in real life.
It abrades a zinc based coating whereas in nature galvanizing, for example, forms a skin which is what does the real protecting. So the test itself destroys the very mechanism that gives protection.

Geoff Crowley
Crithwood Ltd.
Westfield, Scotland, UK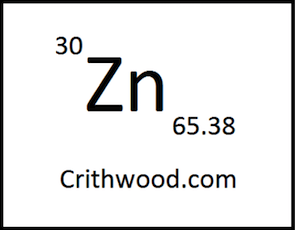 ---
April 26, 2014
Mr. Geoff,

Generally Salt spray test give an indicative life of coating, even though it can't give the exact period. It may vary with intended usage location (harsh climate to moderate surroundings). Hence approval of any coating with results of Salt spray testing, UV tests, etc., are widely demanded by client/consultants.
Hope people worked with coating on HDG material will share their experience -- specifically w.r.t. salt spray testing and results.
Sellappan Thiagarajan
- Chennai, India
---
April 2014
Hi Thiagarajan. I understand your point and I am confident that Geoff does as well. He, and I, and many of us, are trying to educate those "client/consultants" of the error of their ways. Please help us rather than fighting us :-)
Salt spray tests DO NOT "give an indicative life of coating". For example, while no other finish can match hot dip galvanizing in the real world (under good conditions, 75 years of life and more has sometimes been obtained), a relatively cheap layer of paint can outperform galvanizing in a salt spray test because as Geoff has said, the long life of galvanizing is attributable to the slow development of a layer of very inert corrosion products which cannot develop in a salt spray cabinet.
Some people lacquer their electrogalvanizing to satisfy salt spray requirements; you could try it. Good luck.
Regards,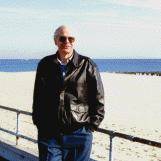 Ted Mooney
, P.E.
Striving to live Aloha
finishing.com - Pine Beach, New Jersey