Where the world gathers for
plating, anodizing, & finishing Q&As since 1989
-----
Separation of Free Acid from Metal Ions in Electropolishing solution
An ongoing discussion beginning back in 1999 ...
1999
Q. I am working on a group project at Iowa State University and we are trying to remove iron ions from an electropolish bath. The bath is composed of sulfuric and phosphoric acid. We have looked into membrane technologies (Diffusion Dialysis, Filtration, Acid Sorption etc.) but the phosphate diffuses too slowly and separation and recovery of the acid are not possible this way. We also looked at Electrowinning, but the metal stream has to be concentrated for this to work. Right now, the acid bath is being discarded. It would be a lot more economical if we could recover the acid.
Also, could we use a different electropolish ... one without phosphoric acid in it? Then we could use the membrane technologies to separate. Help! We can't find a solution!
Adriana Boettger
Iowa State University - Ames, Iowa
---
1999
A. Hi Adriana. Electropolishing removes metal from the workpiece, and there are two common ways to deal with it: trying to keep it soluble (you presently must dump these "finite life" solutions when they become saturated) vs. trying to get it to precipitate (you periodically 'decant' or otherwise remove the precipitated salts from "infinite life" solutions). If there were already better practical solutions, electropolishers would be using them; and when 'discarding' gets sufficiently expensive, approaches which are not practical today then will become practical :-)
I guess you are trying to remove soluble metal salts with your membranes, and yes, there are other process solutions other than phosphoric acid available, including straight sulfuric acid. The best list of available solutions is probably in ASM's Metals Handbook, Vol. 5, Surface Engineering.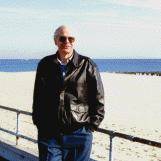 Ted Mooney
, P.E.
Striving to live Aloha
finishing.com - Pine Beach, New Jersey
---
1999
A. There is a technique, related to ion exchange, called "ion retardation". The acid is passed through a column of this material (Rohm & Haas makes a series of these resins under the name "Retardion") and it retains acid molecules by an ion pairing mechanism. The column effluent is reduced in acidity, and acid may be recovered by passing plain water through the column. This is something of a simplification - you'll have to research the details.
It might then be possible to remove the Fe from the acidity diminished column effluent by oxidizing it with air or hydrogen peroxide.
You are liable to find membrane technologies subject to membrane fouling problems because of the concentration of metal ions at the membrane solution interface, and the consequent formation of solid hydrolysis products. My personal opinion is that membrane tech for haz waste treatment will become practical when they reduce the price of the membrane to under 10 bucks. But, I'm hardly an expert on membranes.
Good luck with your project.

Dave Wichern
Consultant - The Bronx, New York
---
---
Removing free iron from electrolyte
July 1, 2016
Q. We've had the EP tanks assayed and it showed 45.2 grams per liter. What are the common methods for removing the free iron to improve corrosion resistance in our customers parts?

Thanks.
Bruce Hansen
QA Manager at electropolishing shop - San Jose California USA
---
---
October 15, 2018
Q. Hi,

Are any of the "never dump" or neutral solutions for electropolishing suitable or geared toward use with Aluminum (6061 mainly)?

Also in the ASM's Metals Handbook, Vol. 5, Surface Engineering is Aluminum electropolishing covered. Looking through the linked table of contents I don't see any specific chapter or sub chapter listings for electropolishing.
Dana Laing
- IPSWICH, Massachusetts USA
---
October 2018
A. Hi Dana. The referenced volume has a 7-page chapter on Electropolishing (pp 303-309), and if you check the index under "Electrolytic Polishing" there are a few additional references ... but most of it deals with stainless steel and copper rather than aluminum. Sorry, I don't know if there are "no dump" or "acid extender" processes for aluminum electropolishing, but hopefully another reader will chime in.
Regards,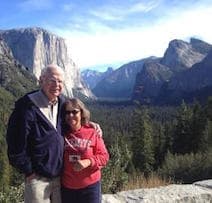 Ted Mooney
, P.E. RET
Striving to live Aloha
finishing.com - Pine Beach, New Jersey
---
December 12, 2018
A. "Acid extender" [to precipitate metal] and a filter press.
Michael Jay
- Detroit Michigan USA