Where the world gathers for
plating, anodizing, & finishing Q&As since 1989
-----
Zinc plated terminals compatible with brass?
1999
Q. I am looking into the possibility of replacing the conventional current terminals made out of brass by Zinc electroplated or hot dip galvanized CRCA steel sheet terminals. The major concerns are -
1) the atmospheric corrosion - I am looking for a service life of 15 years without corrosion. I understand from professionals in the field that the zinc plating thickness over steel may not exceed 15-20 microns. more than that would peel off quite easily. Considering a industrial environment this thickness may not last more than 5 years.
2) The Other option can be hot dip galvanising - Has anybody got any idea how much can be plated by this method, how much would be the surface hardness as the terminals do have the screws and there can be some wear and tear due to screws moving in the threads.
3) The galvanic corrosion- these terminals may be used to tighten copper or aluminium cables with high current flowing. Will zinc plated surface be compatible with these materials.
Anyone who would like to share his view or give any comments on this ? Thanks in advance. Suneel
Suneel Arya
- India
---
1999
A. Arya, I am not an electrical engineer qualified to investigate a replacement of this kind. There is more to it than corrosion resistance, like conductivity, temperature rise, surface resistance, etc.
In America, 165 people perished in a fire at Beverly Hills Supper Club in Southgate Kentucky in 1977, caused by aluminum wiring which has since been taken off the market. Americans would be extremely leery of a substitution like this. I would not propose changing brass high-current terminals to zinc plated steel unless armed to the teeth with supporting data.
I don't agree that zinc plating must be limited to 15-20 microns (6 to 8 ten thousandths of an inch); standards like ASTM B633 [affil. link] suggest up to 25 microns -- but it may be more economical to mechanically plate, sherardize, or hot dip galvanize at that thickness.
Good luck and regards,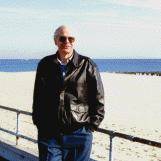 Ted Mooney
, P.E.
Striving to live Aloha
finishing.com - Pine Beach, New Jersey
---
1999
A. The first problem that you will run into is conductivity. Brass carries 1/4 the current that copper will. Steel carries 1/8 of copper. Any break in the plating will cause the iron to corrode many times faster than brass will. You might look at a heavy silver plate, it carries electricity very well and is commonly used in expensive electronic fittings.The environment, including abuse by the end user will have a very major effect on the choice of metals and finishes. Also, what is your liability?
James Watts
- Navarre, Florida
---
1999
A. Dear Mr Arya,
We all know that costs are killing us, but considering steel in lieu of brass or copper for terminals sends shivers up my spine.
Answering your question in spite of the shivers: Plated Zinc WILL NOT last beyond 6 years in Indian atmosphere. Galvanised Zinc with 100 microns will not stand the crimping which terminals must undergo in my experience.
For additional info refer Indian Standards IS 1573 dated 1978 for service life of Zinc. I have other ref. Nos for Galvanising if you still need them.
Regards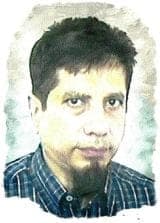 Khozem Vahaanwala
Saify Ind

Bengaluru, Karnataka, India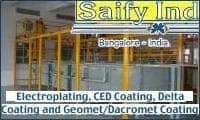 ---
1999
Q. I am sorry , I forgot to mention in my 1st mail that the electrical terminal in this case is not used for carrying the electrical current. There is a 2 mm thick copper plate on which the conductor mostly copper is kept. The copper plate and the conductor are tightened together in the terminal. The copper plate extends into the next electrical circuit and connects it to the conductor.
The terminal is made by folding the sheet strip and this also ensures that the screws do not tighten the conductor directly. Instead a floating steel plate( plated steel) pressurize the conductor evenly.
The another problem which I have realized now is that the amount of plating thickness that would be able to reach between the folds.
The idea of this replacement is not only to reduce the cost but also to improve upon the clamping force which is less in case of a brass terminal. (to minimize the chances of a loose connection).
Suneel Arya
[returning]
- India
---

Thanks Suneel. A picture would be worth a thousand words though :-)
Regards,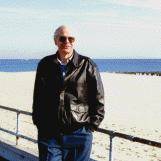 Ted Mooney
, P.E.
Striving to live Aloha
finishing.com - Pine Beach, New Jersey
---
2000
A. Dear Sir:
I have had some experience with this market. As long as you are not going to depend upon zinc for the contact for conduction of electrical current, I will offer the following.
When you are using steel for cabinets, nuts, bolts, cleats for lifting in the electrical arena, you may be able to make use of Zinc/Nickel alloy.
The deposit with a thickness of only 12 microns with an appropriate chromate passivate gave in excess of 5000 hours to red corrosion in an ASTM B117 [affil. link] Salt Fog test.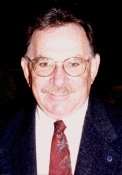 Ed Budman
[dec]
- Pennsylvania
With deep sadness we advise that our friend Ed passed away Nov. 24, 2018
---
---
To minimize searching & thrashing, multiple threads were merged; please forgive repetition, chronology errors, or disrespect of other responses (they probably weren't there) :-)
---
---
May 4, 2012
Q. Dear All,

We are facing a problem of Steel Screw failing in salt spray test in 72 hrs. The screw is 10 micron zinc plated with yellow passivation.
The screw is assembled with brass nut and Salt spray test is being done in assembled condition. We question whether the brass (nut) is giving any effect during testing and cause for the failure? Kindly provide your suggestion. Thank you.

Regards
Rajakumar
Rajakumar Subbian
- Chennai, Tamilnadu, India
---
May 4, 2012
A. Hi, Rajakumar.
Although we could guess, it strikes me as foolish to do so. Please put some screws in the test chamber without nuts assembled and tell us what you find. Let's not squander this teachable moment for you, for me, and for all of the readers :-) Thanks!
Regards,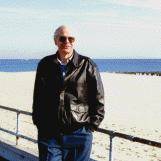 Ted Mooney
, P.E.
Striving to live Aloha
finishing.com - Pine Beach, New Jersey
---
May 10, 2012
Q. Dear Mr. Ted Mooney,

Thank your very much for the reply.

If steel screws are tested alone, then it is passing in Salt spray test for 72 hrs.
But as per our organization standard, this is to be tested in assembled condition only and it is failing in this condition.

Please provide your suggestion.

Thanks,
Regards,
Rajakumar Subbian
- Chennai, Tamilnadu, India
---
May 12, 2012
A. Hi, Rajakumar. I'm working from sketchy details and a limited understanding of your situation, but zinc plating and chromate conversion coating the brass nut ought to solve the problem. If you don't want to do that, simply lacquering the brass nut will somewhat reduce the damage it's doing to the plating. Good luck.
Regards,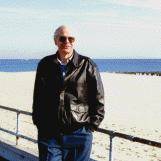 Ted Mooney
, P.E.
Striving to live Aloha
finishing.com - Pine Beach, New Jersey
---
May 22, 2012
Q. Dear Mr. Ted Mooney,

Thank your very much for the reply.

Please note that Only Steel screws are failing in Salt spray test and not the brass nut. Do you recommend to do zinc plating and chromate conversion coating for the Brass nut?

Please clarify.

Regards,
Rajakumar Subbian
- Chennai, Tamilnadu, India
---
May 22, 2012
A. Hi, Rajakumar.
You have apparently determined that the nut and bolt will independently survive the salt spray test, but the assembly will not, and you require that the assembly will do so.
In this case, the problem then appears to be galvanic incompatibility, with the exposed brass of the nut accelerating the corrosion of the screw. In that case, the galvanic incompatibility must be addressed, and one way to do that is to zinc plate and chromate conversion coat the brass nut. So, yes, that is what I suggest. Please let us know how it works out!
Regards,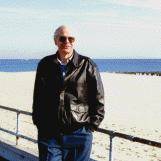 Ted Mooney
, P.E.
Striving to live Aloha
finishing.com - Pine Beach, New Jersey
---
---
Brass/Galvanizing Corrosion?
March 23, 2020
Q. Strange that every time I am looking for help with materials & coatings that I usually find the answer on this site!
Unfortunately I can't find the answer to my question so here goes --

I am designing a temperature sensor that will measure the temperature of a steel rail (outside in all weathers). My sensor will be potted/encapsulated with a brass plate exposed. A galvanized spring steel clip will be screwed to the brass plate and this spring clip will secure the lot to the steel rail.
So heat is transferred from the steel rail to the clip then on to the brass where temperature is measured inside the potted sensor module.

I am concerned about corrosion between the brass and the galvanized clip. Is there anything I can do to minimise the problem? Would galvanizing the brass plate be an option?

Regards
Ewan
Ewan McLean
- Edinburgh, Scotland
---
March 2020
A. Hi Ewan, a sketch or pic to mooney@finishing.com would help, and we'd like to know if the steel rail is galvanized, or plated, or painted, or what ... but I think I've got the general idea.

Assuming the rail is big and plain steel, and the clip is small, the galvanizing will corrode off the clip in short order, so it sounds like you actually have a second galvanic problem; but yes, the brass plate will cause the galvanizing to be consumed quickly also.
If cost wasn't an object and I could start over, I'd probably make the clip out of beryllium spring copper and I'd electroless nickel plate the shebang before I snapped it onto the rail.
Regards,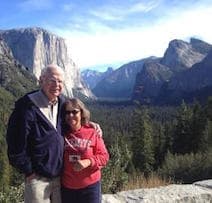 Ted Mooney
, P.E. RET
Striving to live Aloha
finishing.com - Pine Beach, New Jersey
---
March 23, 2020
A. If this were my project I'd use a non contact infrared thermometer.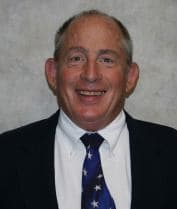 Tom Rochester
CTO - Jackson, Michigan, USA
Plating Systems & Technologies, Inc.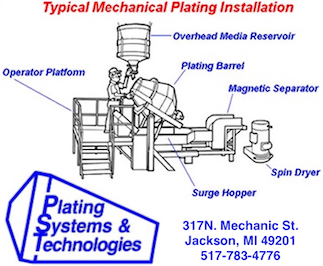 ---
March 24, 2020
Q. Thanks for the replies.
Infra red sensor was considered but this sensor is fitted to a rail and left outside for years. Battery draw would be a problem. Also cost!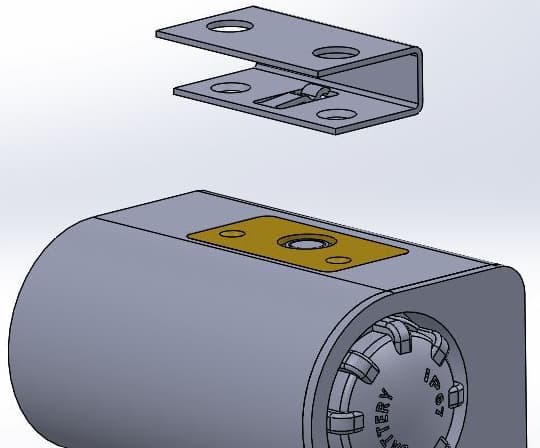 After a bit of research yesterday evening, I am thinking that one thing that could help the corrosion problem is if I used a thermal paste between the brass and the galvanized clip. This would also help with heat transfer. Might be worth some experiments.
Ewan McLean
[returning]
Findlay Irvine - Edinburgh, UK