topic 4019
Want to convert current brass terminals to zinc plated steel
(1999)
I am looking into the possibility of replacing the conventional current terminals made out of brass by Zinc electroplated or hot dip galvanized CRCA steel sheet terminals. The major concerns are -
1) the atmospheric corrosion - I am looking for a service life of 15 years without corrosion. I understand from professionals in the field that the zinc plating thickness over steel may not exceed 15-20 microns. more than that would peel off quite easily. Considering a industrial environment this thickness may not last more than 5 years.
2) The Other option can be hot dip galvanising - Has anybody got any idea how much can be plated by this method, how much would be the surface hardness as the terminals do have the screws and there can be some wear and tear due to screws moving in the threads.
3) The galvanic corrosion- these terminals may be used to tighten copper or aluminium cables with high current flowing. Will zinc plated surface be compatible with these materials.
Anyone who would like to share his view or give any comments on this ? Thanks in advance. Suneel
Suneel Arya
- India
---
(1999)
Arya, are you an electrical engineer qualified to investigate a replacement of this kind? There is a lot more to it than corrosion resistance! Like conductivity, temperature rise, surface resistance, etc.
In America, 165 people perished in a fire at Beverly Hills Supper Club in Southgate Kentucky in 1977, caused by aluminum wiring which has since been taken off the market. Americans would be extremely leery of a substitution like this. I would not even dream of proposing changing brass high-current terminals to zinc plated steel unless armed to the teeth with supporting data.
I'm not sure that zinc plating must be limited to 15-20 microns (6 to 8 ten thousandths of an inch), but it does become more economical to mechanically plate or hot dip galvanize beyond this thickness.
Good luck and regards,
Ted Mooney, P.E.
finishing.com
Pine Beach, New Jersey
---
(1999)
The first problem that you will run into is conductivity. Brass carries 1/4 the current that copper will. Steel carries 1/8 of copper. Any break in the plating will cause the iron to corrode many times faster than brass will. You might look at a heavy silver plate, it carries electricity very well and is commonly used in expensive electronic fittings.The environment, including abuse by the end user will have a very major effect on the choice of metals and finishes. Also, what is your liability?
James Watts
- Navarre, Florida
---
(1999)
Dear Mr Arya,
We all know that costs are killing us, but considering steel in lieu of brass or copper for terminals sends shivers up my spine.
Answering your question in spite of the shivers: Plated Zinc WILL NOT last beyond 6 years in Indian atmosphere. Galvanised Zinc with 100 microns will not stand the crimping which terminals must undergo in my experience.
For additional info refer Indian Standards IS 1573 dt 1978 for service life of Zinc.I have other ref. Nos for Galvanising if you still need them.
Regards
Khozem Vahaanwala
Saify Ind
Bangalore, Karnataka, India
---
(1999)
I am sorry , I forgot to mention in my 1st mail that the electrical terminal in this case is not used for carrying the electrical current. There is a 2 mm thick copper plate on which the conductor mostly copper is kept. The copper plate and the conductor are tightened together in the terminal. The copper plate extends into the next electrical circuit and connects it to the conductor.
The terminal is made by folding the sheet strip and this also ensures that the screws do not tighten the conductor directly. Instead a floating steel plate( plated steel) pressurize the conductor evenly.
The another problem which I have realized now is that the amount of plating thickness that would be able to reach between the folds.
The idea of this replacement is not only to reduce the cost but also to improve upon the clamping force which is less in case of a brass terminal. ( to minimize the chances of a loose connection).
Suneel Arya
- India
---
(2000)
Dear Sir:
I have had some experience with this market. As long as you are not going to depend upon zinc for the contact for conduction of electrical current, I will offer the following.
When you are using steel for cabinets, nuts, bolts, cleats for lifting in the electrical arena, you may be able to make use of Zinc/Nickel alloy.
The deposit with a thickness of only 12 microns with an appropriate chromate passivate gave in excess of 5000 hours to red corrosion in an ASTM B117 [link by ed. to spec at TechStreet] Salt Fog test.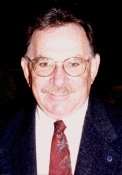 Ed Budman
- Pennsylvania


This public forum has 60,000 threads. If you have a question in mind which seems off topic to this thread, you might prefer to Search the Site