Where the world gathers for
plating, anodizing, & finishing Q&As since 1989
Painting plastic imitation wicker furniture?
-----
Q. Jeffrey Holmes: I have plastic/resin wicker patio furniture and want to lighten the color from a dark grey brown color without painting it.
Is there a way to lighten the color? Use bleach?
Please advise.
Thank you, Joe.
Joe Mancuso
- Buffalo New York
March 8, 2023
---
---
↓ Closely related postings, oldest first ↓
---
---
Q. I am a homeowner getting my patio ready for spring. I have some real wicker furniture and want to buy some new wicker pieces to match. Just about all the wicker I can find at any reasonable price is made of polyethylene resin, but none of it matches the color of my real wicker pieces, which are painted white.

So, if I buy, say, a tan polyethylene resin "wicker" chair, what kind of paint do I use to paint it white. Everything I've been able to find on the internet says that paint will not bond to this stuff. I find that hard to believe.

Can anyone help?
Glen Andheim
Home Owner - Saint George, Utah
2006
A. Krylon Fusion [affil link] is specially made for painting plastic. I think there is a reasonable chance it may work "good enough" for this application, but you are reading correctly that polyethylene is extremely difficult to paint, and it will certainly prove impossible to prep it with sandpaper.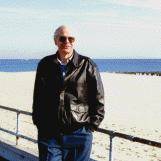 Ted Mooney
, P.E.
Striving to live Aloha
finishing.com - Pine Beach, New Jersey
A. What you've been reading is correct. The only satisfactory solutions are to either find polyethylene which matches, or to repaint your wicker to match the poly. Any paint which you put over the poly will soon begin to flake off and you'll have a mess.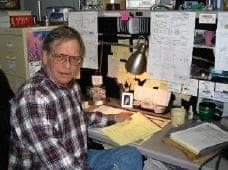 Jeffrey Holmes, CEF
Spartanburg, South Carolina

Thanks, Jeff. I didn't think of painting the real wicker to match the poly 'wicker' and you are probably right that that is a better idea.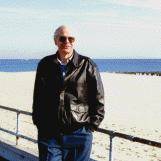 Ted Mooney
, P.E.
Striving to live Aloha
finishing.com - Pine Beach, New Jersey
---
---
Q. I have 3 resin decorative molds under my granite bar that need to be painted.
Any suggestions on how and what kind of paint to use on them?
Help?
Thank You
Debra Jones
homeowner - Beaumont, Texas
October 20, 2009
Q. I have a set of wicker furniture that needs repainting. I would like to find a poly resin spray to paint it with. Is there such a product? If so, where could I find it?
Debra White
hobbyist - Brookhaven, Mississippi
March 19, 2011
A. Hi, Debra. I think I am reading that you have real wicker rather than plastic, and that you want to put something on it that is better than paint at sealing it (perhaps to try to make it more water resistant)? Yes such sprays do exist →
... but I can't personally attest to them will really making wicker waterproof. Good luck.
Regards,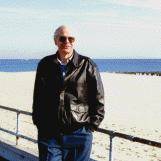 Ted Mooney
, P.E.
Striving to live Aloha
finishing.com - Pine Beach, New Jersey
---
---
Q. I have painted white vinyl and it remains sticky what can I do?
Jolene Scavone
- West Bloomfield, Michigan
June 5, 2013
A. Hi Jolene. Leave it in the sun and hope for the best. Do you know what you painted it with?
Regards,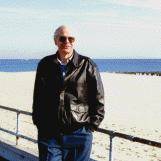 Ted Mooney
, P.E.
Striving to live Aloha
finishing.com - Pine Beach, New Jersey
---
---
Q. I have a resin wicker coffee table that I would like to paint a darker color to match my existing patio furniture. The top is glass and the base is resin wicker in a lighter color...how hard is this to do and will I have a problem with it peeling?
Sharon Wilder
- Clarkston, Michigan
May 18, 2015
A. Something to remember when painting resin or plastic wicker. Give them a GOOD scrubbing with 2 parts ammonia [affil link] /1 part water. Use a brush, rinse and allow to dry completely before painting. You'll stand a better chance of the paint adhering properly.
Toby Corn
- Dahlonega, Georgia
---
---
Q. I too, have polyresin wicker furniture. It looks moldy, and I would paint it a chocolate brown. What do I need to do so furniture is not sticky and paint will not fake off?
M valentin
- Oceanside, California
---
---
How do I paint on plastic mesh?
Q. I have gotten a sparse weave done for the front of my cabinets. The weave is part of the cabinet doors and I will be putting a dark glass backing behind the weave. The material of the weave is synthetic (plastic) and it is completely white. I want to color it darker so that it matches the dark wood look of my cabinets. The workers here are saying that the paint will not stick properly and will come off with time.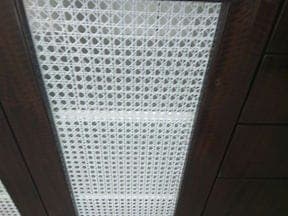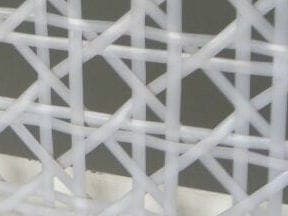 Any advice on how it can be done?

Thank you in advance.
Ady K
Buyer - Boston, Massachusetts, USA
November 6, 2016
A. Hi Ady. There are thousands of very different plastics and you probably don't know what this plastic is. I would get some spare weave from the maker and try a couple of things. First would be vinyl dyes [affil link].
a second would be Krylon Fusion [affil link] . You can also experiment with the prep sequences people have suggested on this page. This is a public forum not a consulting service so please get back to us with what worked for you or didn't. Thanks :-)
Regards,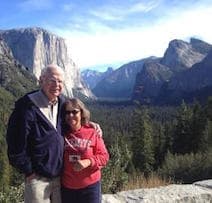 Ted Mooney
, P.E. RET
Striving to live Aloha
finishing.com - Pine Beach, New Jersey

Thank you for your response Ted. I had some luck by first using a plastic primer for automobiles. Thanks again.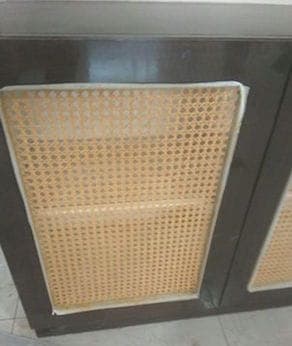 Ady Ka
[returning]
- Boston, Massachusetts, USA
---
---
Outdoor Resin Furniture Refreshing
Q. Hi,
I've got a resin outdoor set and the top edges of the furniture has faded. The only parts of the furniture that need refinishing are the top edges. I know I can re-paint it but my set has the look of color variations (dark brown and black) in the resin strands and a paint would change that look into a solid color, which I do not want. Do you have any recommendations for restoring the top edges so they once again match the rest of the furniture?
Thank you.
Robin Blackley
Homeowner - Southampton, New York, USA
July 2, 2018
A. Hi Robin. Please wet those top edges with water and tell us what you think of them when wet. If they look better, a clearcoat like Everbrite [a finishing.com supporting advertiser] might help; oftentimes dull aluminum siding is fixed this way, making it look like it does when wet -- the water or the clearcoat makes the surface smooth again and that smoothness may restore the lustre.
There are vinyl dyes [affil link] for automobile upholstery that you might try if you can find one that is close in color, but you won't be able to match the look you apparently have of a colored thread in the weave. Please let us know what results you get.
Regards,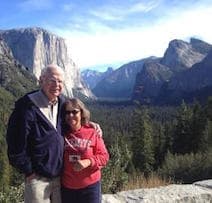 Ted Mooney
, P.E. RET
Striving to live Aloha
finishing.com - Pine Beach, New Jersey
Q. Hi Ted,
Thank you for the idea about wetting the resin … I would have not thought about that. I tried it and there was no residual brown that came out; it still looked bleached out.
You had mentioned a vinyl dye for automobile upholstery ... can I get that in a regular automotive store or would I have to special order it? Do you have any manufacturers that you would recommend?
Do you think the Everbrite [a finishing.com supporting advertiser] would work on rattan (I have bucket rattan chairs that I also need to be refinish) or is it just for metal?
Thanks Again...Robin
Robin Blackley
[returning]
- Southampton, New York, USA
A. Hi again. I believe Everbrite [a finishing.com supporting advertiser] is primarily for metal, but I think it would stick well enough to rattan. You can call the manufacturer and ask them; they're very friendly. But if water didn't restore the luster, neither will a clearcoat.
Sorry, I don't know which, if any, vinyl dye different automotive stores might stock; you can visit a large one to see, or you can order it online. Good luck!
Regards,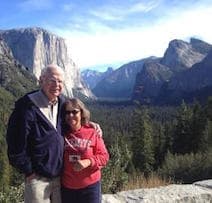 Ted Mooney
, P.E. RET
Striving to live Aloha
finishing.com - Pine Beach, New Jersey