60,000 Q&A topics -- Education, Aloha, & Fun
topic 39913
Selective / Touch-up Passivation of Stainless Steel
2006
Q. Looking for help with a selective passivation issue. The parts are made of 15-5 PH steel and get machined to approximately 1" square in size. They then get sent out for passivation. After machining and passivating the parts get stocked and then assembled with various components as needed. After assembly, the (15-5) parts get laser marked with serial numbers. We require that the laser marking be passivated with a touch up kit. I've been experimenting with the Citric Gel with inconsistent results.

The current process is as follows. Clean the laser marking very well with Isopropyl Alcohol [paid link to product info at Amazon] and a foam swab. Heat assembly to 100 °F to raise temp for passivation. Apply room temp Citric Gel to laser marking immediately after baking. Let dry on part for 1 hour. Remove dried gel with distilled water and foam swab. Let dry.

I've been sending treated flanges for a 2 hour salt spray test per AMS2700 [link by ed. to spec at TechStreet] and getting inconsistent results in terms of corrosion in the marking. I've also tested parts with no treatment to prove that the marking will corrode. Those results are also inconsistent, some corrode, and some do not.

Can this process be adjusted to work every time without the use of harsh chemicals?
Dan Mitchel
Engineering - New Haven, Connecticut
---
2006
A. Dan:

The use of citric acid gel or any passivation gel requires maintaining the gel fluid on the surface for the total treatment time. It should be agitated at least periodically and refreshed to insure it does not dry. When the gel dries on the surface, the iron that it has removed is precipitated back on the surface and will likely result in a failed salt spray test.

I would recommend using a commercial citric acid gel blend and maintaining it fluid on the surface for up to 2 hours. This alloy is not the easiest to attain a passive film.

Thanks,
Daryl L. Roll
Costa Mesa, California, USA
---
2006

Daryl, thank you for that information, I will try that next.

Does anyone know of any other selective passivation kits that are available? Currently I have the Citric Gel.

Thanks,
Dan Mitchel
Engineering - New Haven
---
---
Touchup of Nitric Acid Passivation
2003
-- this entry appended to this thread by editor in lieu of spawning a duplicative thread
Q. This may be a dumb question but is there any way to locally touch up passivation on a 17-4PH machined part without re-passivation of the entire part.
Rosti Sorochynskyj
actuation systems - Pine Brook, New Jersey
---
2003
A. Get in touch with brush plating companies. They might help. There are several in the US.
Guillermo Marrufo
Monterrey, NL, Mexico
---
2003
A. I don't believe that we are the only company in the aerospace industry to swab passivate. For 17-4, we use passivation solution directly from the Type VIII bath. Yes, we have concerns that the temperature is at ambient rather than 130 °F, and that the time is usually less than the 30 minute minimum of immersion. Yet this is done as a rework operation, and we take steps to mitigate the problem, like using carbide tools or freshly dressed grinding wheels (which keep stray iron particles off the surface).

Lee Gearhart
metallurgist - E. Aurora, New York
---
---
May 22, 2013
-- this entry appended to this thread by editor in lieu of spawning a duplicative thread
Q. Is there a process for touch-up passivation for stainless steel?
John KENNELLY
- La Crescenta, California, USA
---
May 2013
A. Hi John. We appended your inquiry to a thread which indicates that touchup of both citric acid and nitric acid passivation processes is possible. Good luck.
Regards,
Ted Mooney, P.E.
finishing.com - Pine Beach, New Jersey
Striving to live Aloha
---
March 26, 2019
adv.
If you need to clean and passivate the laser-etched surface on stainless steel, we found the cheap and eco-friendly method. Please see the photos -- before and after -- attached.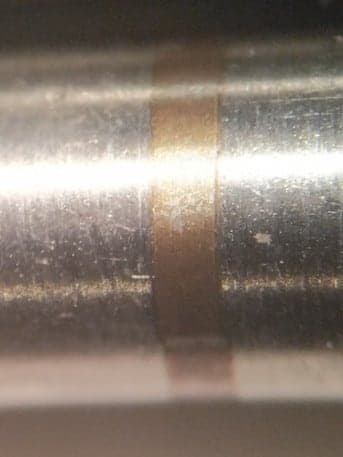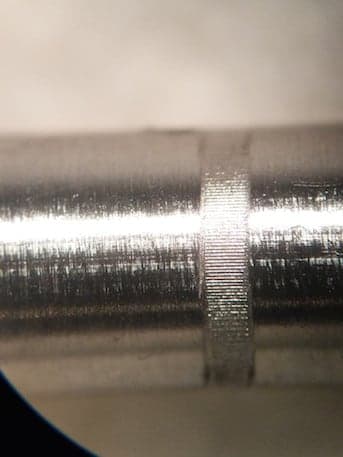 Contact me for more information.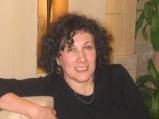 Anna Berkovich
Russamer Lab

Pittsburgh, Pennsylvania
---
---
April 23, 2019
Q. I work at a small tubing manufacturing company. After machining, we send stainless parts to be passivated. it was discovered that when the parts were returned after passivation, one part had a very small dark pit that has revealed itself after nitric passivation. I do not know why it is black or if it some kind of contamination.
I would like to polish it out using a non ferrous media and Then do a local re-passivation.
Is there some kind of solution that we can use?
James Campbell
- Walnut, California, USA
---
May 9, 2019
A. James,
It might have been an inclusion in the original material that got selectively eaten away by the acid.

You can passivate locally with a paste product of either citric or nitric acid.

Ray Kremer
Stellar Solutions, Inc.

McHenry, Illinois
finishing.com is possible thanks to our supporting advertisers, including this shop: